October 4th Is 'National Taco Day'! How Will You Celebrate?!
<3 <3 Oh, Tacos.... How we love you <3 <3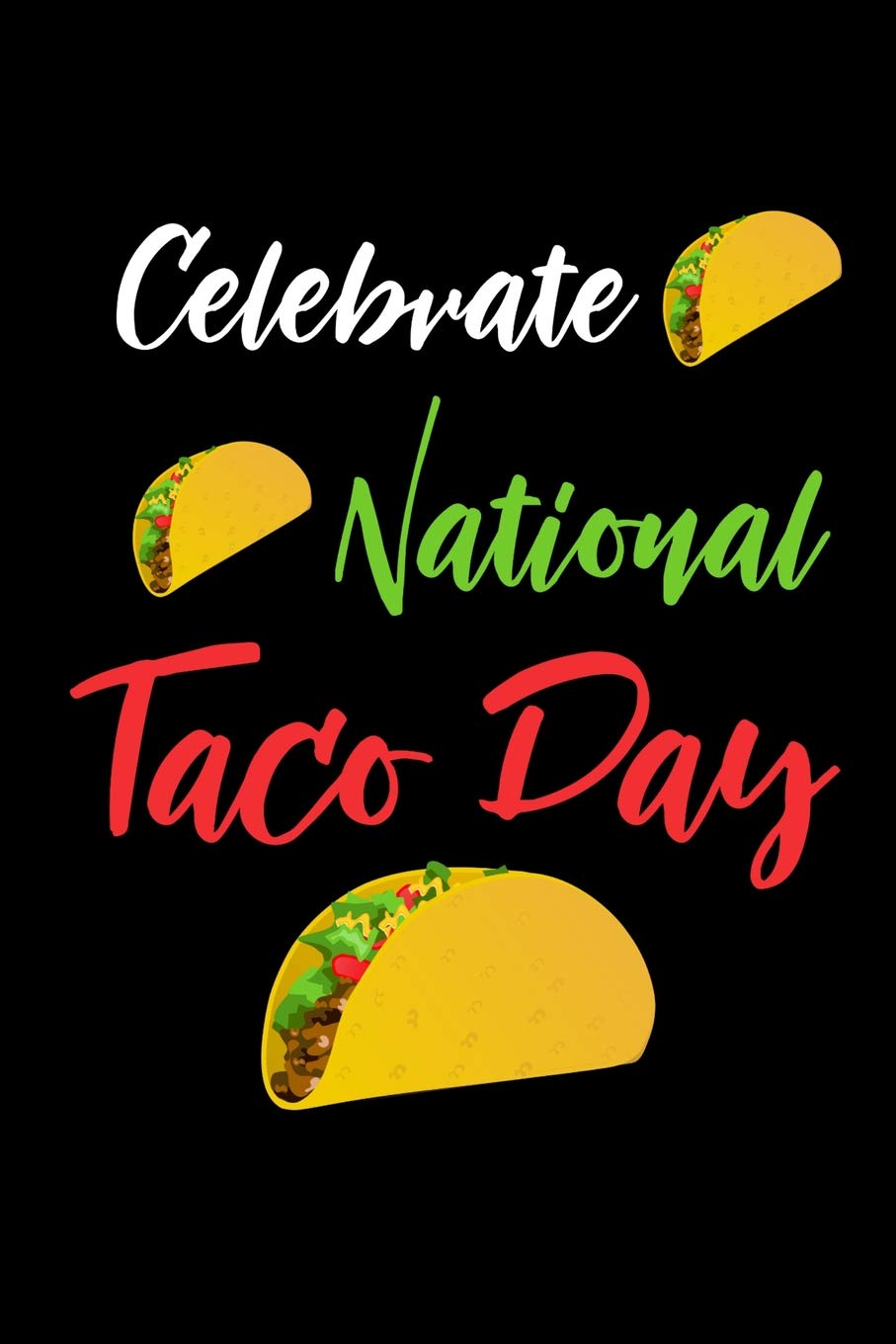 If you're like a large majority of the population, you LOVE yourself some tacos!!
Last year Americans ate over 4.5 billion tacos! That's 490,000 miles of tacos, which could take you to the moon and back (or, if you prefer, at 775-million pounds, they could equal the weight of two Empire State Buildings!).
Available in a wide variety of ingredients, flavors, and textures, the delicious filled tortillas have been loved by many for decades and have grown in popularity throughout time! We're here to talk about 'National Taco Day', one of those not-so-official "holidays" that we can actually get behind!
Who doesn't love tacos, any day of the year, and having a whole day, dedicated to them?… We approve! :)
((There is even a website, dedicated to National Taco Day!)):
https://www....altacoday.com
— So, how will YOU celebrate?! —
* Start the day off with tacos!
Whip up some delicious Waffle Tacos for breakfast!
https://www....-taco-recipe/
* Have a Fiesta!
Gather your friends together for a night of tacos, margaritas, mariachi music, and more!
Ideas for hosting a fiesta:
https://www....themed-party/
* Put some yummy tacos on the menu for your family dinner!
There are SO MANY ways to make tacos… We've got some excellent recipes, listed below!
* Go to a Mexican restaurant
(Or hit up a drive thru or food truck)
A few Mexican places to try in Naperville include:
= Uncle Julio's Tacos -
https://unclejulios.com
= Los Burritos Tapatios -
https://www....stapatios.com
= Quiubo -
https://www.quiubomx.com
= Totopos Restaurant -
http://www.t...aperville.com
* Watch 'The Three Amigos', 'Coco', or any other favorite movie that fits with the theme of Mexico and fiestas!
* Use all of the emojis and #hashtags!
Text your friends with taco, burrito, and Mexican flag emojis, inviting them out for tacos or over to your house for a fiesta!
Represent this delicious (and very popular) food on social media with hashtags like:
#nationaltacoday #tacosarelife #tacosandtequila
#tacosandbeer #mexican food. #instafood
*** FUN AT PINOT'S PALETTE ***
We hope you'll join us for a very special event on October 4th! We're painting a BRAND NEW piece titled, 'Thank God It's Frida!"
Celebrate the life and art of Friday Kahlo with this cute portrait! It's customizable too!
A representative from 'Frida Kahlo Tequila' will be partnering with us for a tequila tasting. We will also have a specialty "Margafrida" cocktail. ((Price includes tequila tasting and appetizers))
That's right… We'll be hosting a tequila tasting to pair perfectly with your other events from 'National Taco Day'! Whether you're enjoying some tacos before or after the class, you'll be put into the mood of the holiday, instantly, when you come in for this class!
(More about the incredible artist, Frida Kahlo):
https://www....e-and-legacy/
— Sign up for the class:
https://www..../event/354937
****
We will ALSO be offering a black light painting on October 4th titled, 'Psychedelic Starry Night'! If you're interested in attending a class on 'National Taco Day', but the Kahlo painting sells out (or you want to create a Van Gogh painting instead), join us for the black light event!
This vibrant take on Van Gogh's Starry Night is just as fun to paint in the daylight as it is under blacklight. The glowing color palette is easy to customize, and the simple design is very beginner-friendly. Join us and paint your own technicolor masterpiece!
*Sign up:
https://www..../event/368961
*** TACO RECIPES ***
Enjoy these delicious recipes and try some out for this special holiday! Whether you're enjoying some tacos with the family, or making them for a crowd, we've got the perfect recipes for you!
— Tacos Al Pastor
https://www....cos-al-pastor
— Chicken Verde Tacos
http://www.m...n-verde-tacos
— Grilled Fish Tacos
https://tast...d-fish-tacos/
— Carnitas Tacos with Pickled Red Onion
http://www.m...led-red-onion
— Shrimp and Black Bean Tacos
https://www....ck-bean-tacos
— Grilled Steak and Elote Tacos
https://www....d-elote-tacos
— Chicken Tinga Tacos
http://www.m...n-tinga-tacos
— Vegetarian:
(1) Mushroom and Charred Corn Tacos with Guacamole
http://www.m...cos-guacamole
(2) Butternut Squash and Black Bean Tacos
https://blog...k-bean-tacos/
— Taco Bar (perfect for a crowd!)
https://styl...owd-taco-bar/
*** THE BEST MARGARITA ***
All you need are 3 ingredients to make the best margarita recipe! See instructions below for how to make a single serving or a big pitcher of margaritas for a crowd. They're light, fresh, and so delicious <3
https://www....arita-recipe/