Let's Go To The Movies! Here's What's Coming Out This Fall!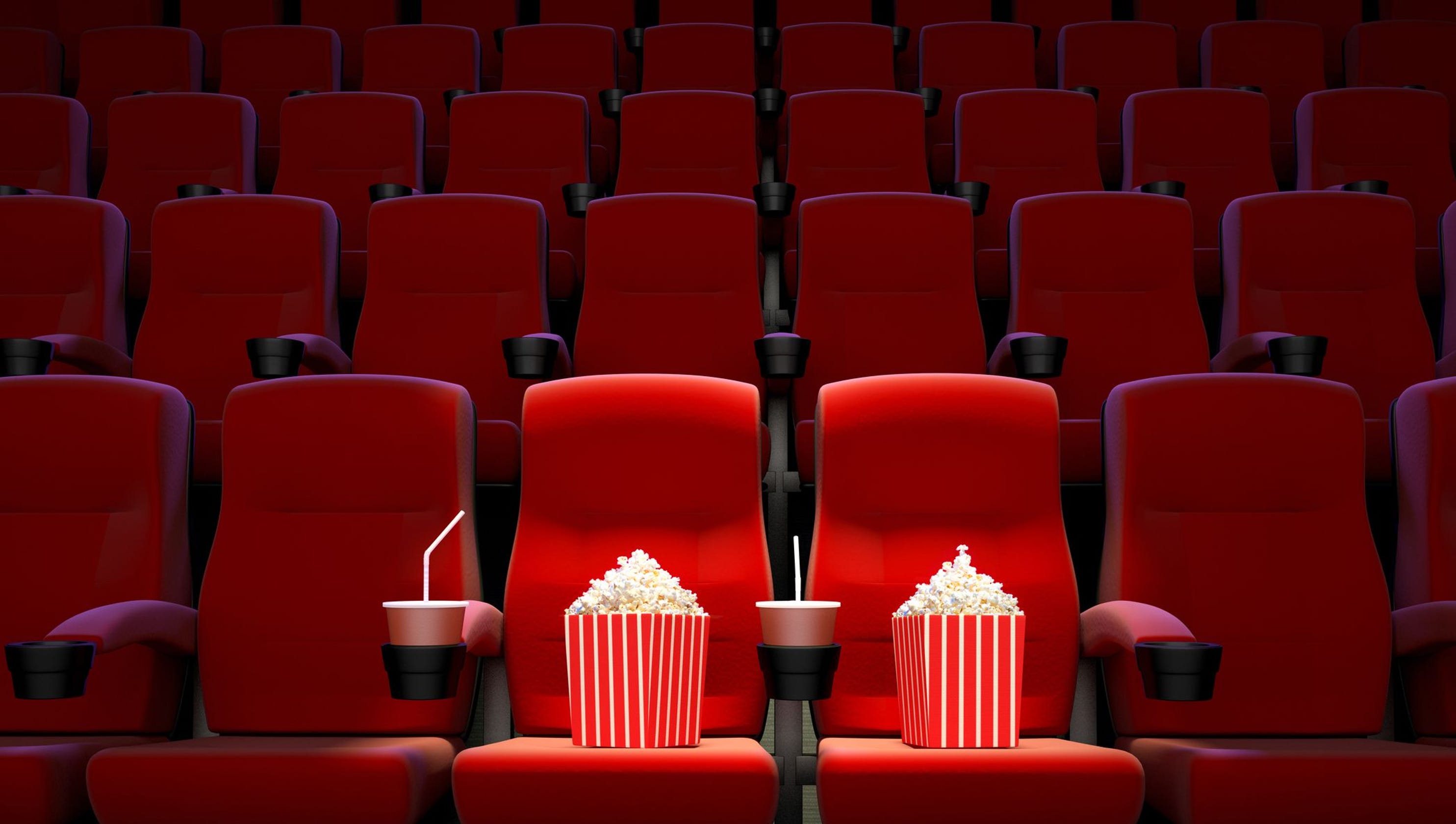 Grab your family and friends and head to the theaters this Fall! There are so many excellent movies coming out throughout the next few months! Whether it's a night out with friends, a date night with your significant other, or spending some time with the whole family, there's something for everyone and we can't wait to see these flicks!
**Here are just a few of the many wonderful movies that are about to come to a theatre near you:
Sept. 27 'Abominable'
When teenage Yi encounters a young Yeti on the roof of her apartment building in Shanghai, she and her mischievous friends, Jin and Peng, name him "Everest" and embark on an epic quest to reunite the magical creature with his family at the highest point on Earth. But the trio of friends will have to stay one-step ahead of Burnish (Eddie Izzard), a wealthy man intent on capturing a Yeti, and zoologist Dr. Zara to help Everest get home.
**A film that the whole family will love!
(Trailer):
https://www....v=XrgVtuDRBjM
Sept. 27 'Judy'
Winter 1968 and showbiz legend Judy Garland arrives in Swinging London to perform a five-week sold-out run at The Talk of the Town. It is 30 years since she shot to global stardom in The Wizard of Oz, but if her voice has weakened, its dramatic intensity has only grown. As she prepares for the show, battles with management, charms musicians and reminisces with friends and adoring fans, her wit and warmth shine through. Even her dreams of love seem undimmed as she embarks on a whirlwind romance with Mickey Deans, her soon-to-be fifth husband. Featuring some of her best-known songs, the film celebrates the voice, the capacity for love, and the sheer pizzazz of "the world's greatest entertainer."
**But, seriously…. This. Looks. Amazing!
(Trailer):
https://www....v=98t7aXRaA6w
Oct. 4 'Joker'
"Joker" centers around the iconic arch nemesis and is an original, standalone fictional story not seen before on the big screen. Phillips' exploration of Arthur Fleck, who is indelibly portrayed by Joaquin Phoenix, is of a man struggling to find his way in Gotham's fracturedsociety. A clown-for-hire by day, he aspires to be a stand-up comic at night...but finds the joke always seems to be on him. Caught in a cyclical existence between apathy and cruelty, Arthur makes one bad decision that brings about a chain reaction of escalating events in this gritty character study.
**This gives us serious chills and we cannot wait to see Joaquin Phoenix in this role!
(Trailer):
https://www....v=zAGVQLHvwOY
Oct. 11 'The Addams Family'
Get ready to snap your fingers! The first family of Halloween, the Addams Family, is back on the big screen in the first animated comedy about the kookiest family on the block. Funny, outlandish, and completely iconic, the Addams Family redefines what it means to be a good neighbor.
**Movie remakes have been coming out left and right these past few years (some being better than others), and this is one we can definitely get behind!
(Trailer):
https://www....v=F7Ug863S8dQ
Oct. 11 'Gemini Man'
Gemini Man is an innovative action-thriller starring Will Smith as Henry Brogan, an elite assassin, who is suddenly targeted and pursued by a mysterious young operative that seemingly can predict his every move.
**Two Will Smith's battling one another? Yes, please!
(Trailer):
https://www....v=AbyJignbSj0
Oct. 11 'The Dead Center'
Troubled psychiatrist Daniel Forrester (Shane Carruth, Primer, Upstream Color) is drawn to help a mysterious patient who is brought to the emergency psych ward in a catatonic state with no memory of how he reached the hospital. As if to exorcise his own demons, the doctor feverishly tries to break through to his mysterious patient. But as a spate of mysterious deaths shake the ward to its core, Forrester comes to suspect that there is more to his new ward than meets the eye. As he comes to realize what he's unleashed, a desperate race against the forces of evil threatens to swallow him whole.
**Though this movie looks seriously intense (and scary as heck), only great things have been speculated for it, including a 100% on Rotten Tomatoes.
https://www....v=cAMVwTgSO0w
Oct. 18 'Zombieland: Double Tap'
After a fight between Columbus and Wichita creates a deep rift in the make-shift family that causes Little Rock to leave with a strange man, the group must band together to find Little Rock and mend the family ties. Facing new kinds of zombies along the way, the group are forced to adjust their strategies until they find an incredible new zombie hunter known only as Nevada.
**For fans of the first movie, (and those who have been waiting 10 years for a sequel), this is supposed to be everything you've been waiting for with lots of laughs and the characters we know and love!
(Trailer):
https://www....v=ZlW9yhUKlkQ
Nov. 1 'Terminator: Dark Fate"
When Skynet sends a powerful new Terminator from the future in order to terminate Dani Ramos, a hybrid cyborg human and her friends, Sarah Connor teams up with the original T-800 Terminator to fight the new threat and save the future once and for all.
**OK, we know the first and second ' erminator' movies were good stuff but you might have been scared off by movies 3-5…. Dark Fate is supposed to knock the socks off of original 'Terminator' fans with a new director, original cast, and a lot of action!
(Trailer):
https://www....v=oxy8udgWRmo
Nov. 1 'Harriet'
Based on the thrilling and inspirational life of an iconic American freedom fighter, HARRIET tells the extraordinary tale of Harriet Tubman's escape from slavery and transformation into one of America's greatest heroes. Her courage, ingenuity, and tenacity freed hundreds of slaves and changed the course of history.
**This looks amazing, and we've got the popcorn ready! The trailer alone begs the question, "Why hasn't a movie like this been made about this incredible woman until now?!"
(Trailer):
https://www....v=GqoEs4cG6Uw
Nov. 12 'Lady and The Tramp'
While this movie WILL NOT be appearing in theaters, it will be available on Disnsey's new streaming network, 'Disney+', this November!
A remake of the classic 1955 'Lady and The Tramp', this movie is the same story but with live dogs for the actors of the film!
https://www....v=A2ZDDU34gYw
Nov. 15 'Last Christmas'
Kate is a young woman subscribed to bad decisions. Her last date with disaster? That of having accepted to work as Santa's elf for a department store. However, she meets Tom there. Her life takes a new turn. For Kate, it seems too good to be true.
**If you need your Emilia Clark fix now that GoT is over, plus a side of holiday cheer, this is the movie for you this season!
(Trailer):
https://www....v=z9CEIcmWmtA
AND MORE!
The holiday season movies (second half of November thought all of December) are going to be incredible, too! Keep an eye out for another post on movie recommendations for you and your loved ones to enjoy during the most wonderful time of the year!
CHEERS!
Share See a complete list of what's coming out! | View our painting calendar!