Girls' Night Out In Naperville! What's Going On Around Town?
If you and your girlfriends are looking for some great ways to spend time in and around Naperville, we've got some ideas for you!
Check them out!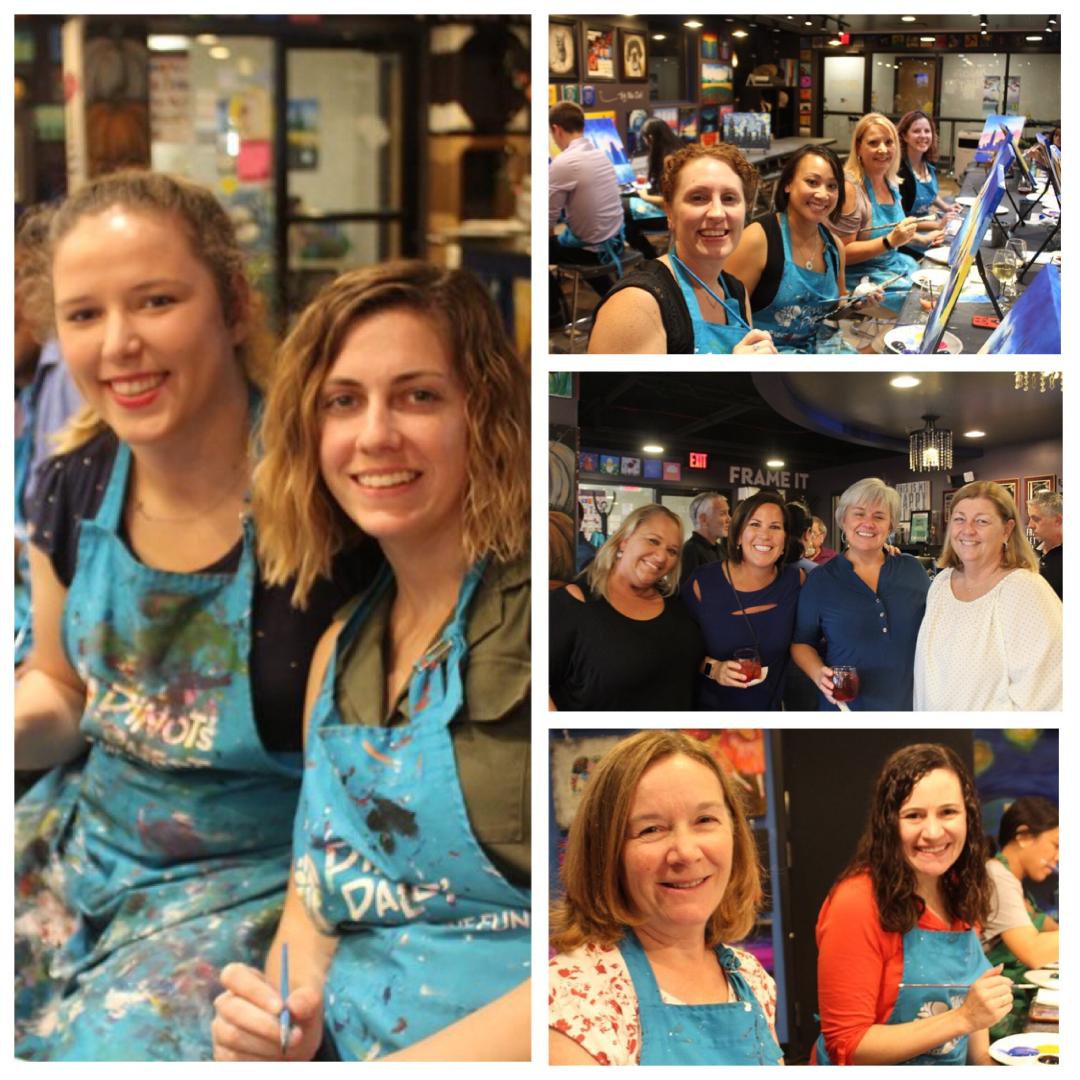 Naperville is a great place to live or visit, and the city has some stellar attractions for everyone! From delicious food and drinks, to creative nights out and more, there's so much fun to be had here, especially for your next 'Girls' Night Out'!
It's so important to take some time from the craziness of life and reconnect with friends and family, and what better way to do it that with a night out with your girlfriends around our beloved city?!
***** Here are some ideas for your next Girls Night Out In Naperville *****
**Dinner**
-La Sorella di Francesca
Francesca's Restaurants is a neighborhood Trattoria offering classic Italian favorites in an ambiance of sophisticated comfort. This restaurant has a delicious menu of classic Italian food, along with fabulous wine and excellent reviews online.
Drink to try: Ripa della More 2013
(View the menu):
https://www....di-francesca/
-Catch 35 Naperville
If steak and seafood is your thing, there's no better place than Catch 35 to meet your needs! Be sure to check out their website to see all of the upcoming special events they're offering; Special chefs come out for one night only to prepare delicious cuisine for you and your friends to enjoy!
Drink to try: Key Lime Martini
http://www.c...5-naperville/
(View the menu):
http://www.catch35.com
-Potter's Place and Two-Nine Martini Lounge
Hopping, bi-level Mexican restaurant & martini bar, with a spacious patio & regular live music. If you're all about some tacos and margaritas, this is the place you want to be!
Drink to try: Twisted mango margarita
http://www.p...aperville.com
(Menu):
http://www.p...lle.com/menu/
**Take A Cooking Class
Sur La Table - November 15th
These hands-on cooking classes are SO MUCH FUN!
Great cooking isn't about recipes—it's about techniques. In our classes you'll work together with other students in a fun, hands-on environment led by our professional chef instructors.
These classes typically last about 2 hours and you'll work in groups of 4 with others who have signed up (if your group isn't made up of 4 people).
Work together to make some great recipes then sit down to taste it at the end of the class!
https://down...entertaining/
**Get In The Holiday Spirit!
Ladies Night Out - November 19th
Downtown lights are twinkling and the shops (restaurants too) will be open and ready to help razzle dazzle you for the holiday season.
Be ready for the holidays with festive attire and join in the holiday spirit. Special one night savings around town and special surprises too. Gather your girlfriends for a fun night of celebration and shopping before the busy holiday season begins!
https://down...n-naperville/
**Arts and Crafts Festivals
There are some great events coming up throughout the next few weeks, as we get closer to the holiday season! If you love to walk around and check out some great artwork (and get a start on your gift list), then check out some of these fairs with your girlfriends!
https://www....mingartshows-
**Weekend Getaway
Are you and your large out-of-town group of friends planning a reunion, bachelorette party, birthday party, or other big event in Naperville for a few days?
If so, we recommend Hotel Arista which has some excellent review for large groups and the suites or adjoining rooms they offer!
Learn more:
https://www....oC1uEQAvD_BwE
**Girls' Night IN:
When you and your friends are looking to spend time together but might not be able to make it out for the evening, why not spend some time at someone's home where the setting is intimate and the cost is cheap?! Rent a movie, play some games, make your own snacks and drinks (cookie baking is always fun, especially around the holidays), and catch up with one another with a simple and comfortable night in!
Fun and Easy Ideas For Your Next 'Girls' Night In':
https://thou...rls-night-in/
*** Get Creative
Whether you want to paint pottery, make some crafts during your night in, or come to one of our painting classes, we recommend a creative activity as a wonderful way to spend time with loved ones!
Getting to catch up with friends while partaking in a relaxing and de-stressing activity like something creative is beneficial in many ways.
As far as social gatherings go, a painting and wine class at Pinot's Palette is the perfect thing to do for a girls' night out. Check out our calendar to see all of the classes we're offering throughout the next few weeks, and be sure to keep up with it as the holiday months are approaching; We're always offering some extra-special classes during that time of year!
-Benefits of painting:
https://www....ental-health/
You'll see some special 'Ladies' Night' classes on the calendar from time to time, where we'll be offering a special price for the class or a discount of drinks, but ANY of our classes make for a spectacular evening with friends, family, or just for you to come in and unwind alone after a long day!
From paintings and wooden signs, to knitted blankets, illuminated wine bottles, and more, our studio's got it all and we can't wait to see you and your friends for you next night out!
Cheers!