Drink Up, Cool Down This Summer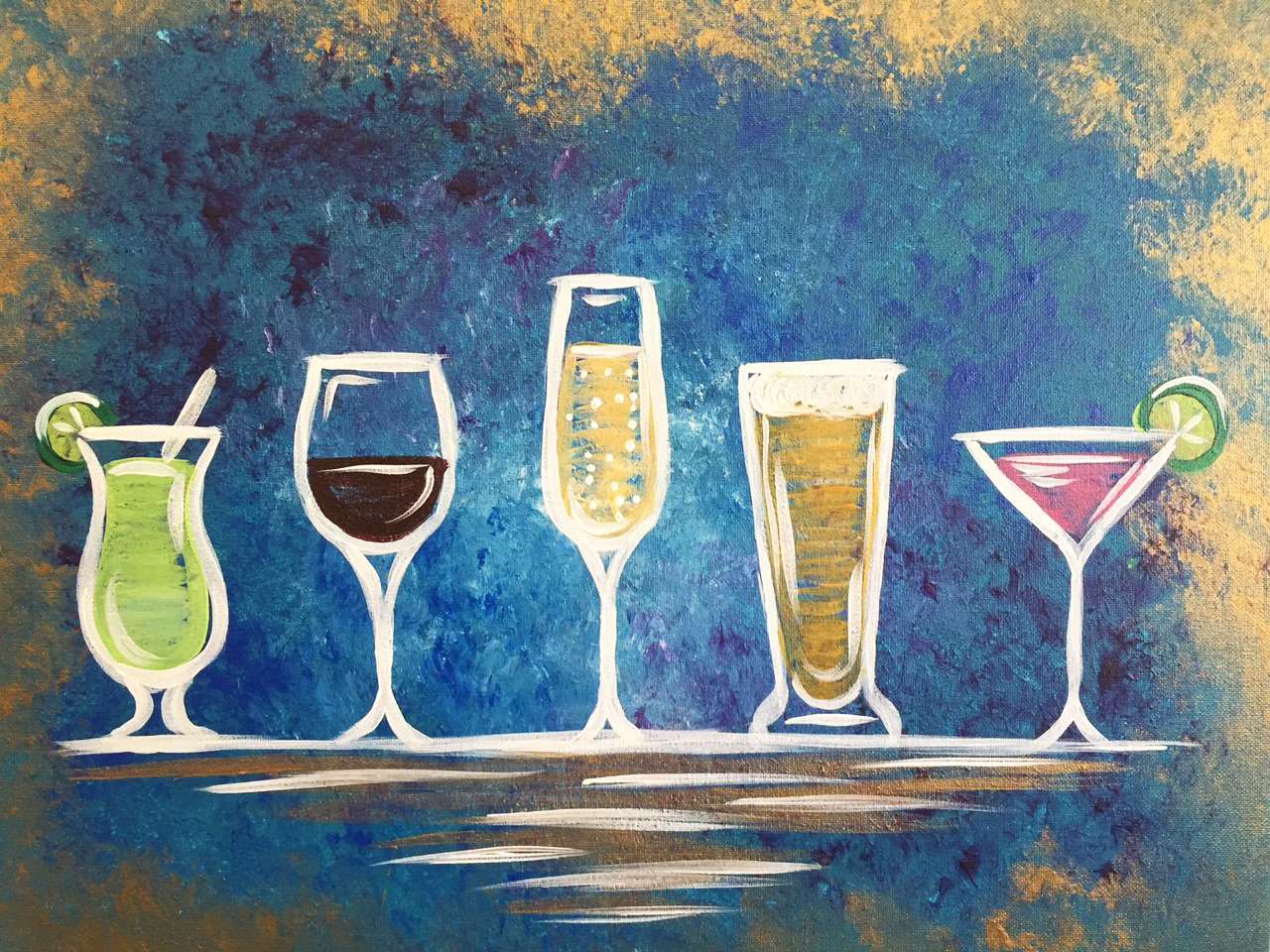 With July 4th right around the corner, you might be thinking about how you're going to celebrate. No matter what you're going to do, hydration should be a part of the plan. Whether you'll be on the beach or by the pool, hanging out with friends at a cookout, or just viewing some fireworks with the family, we've got you covered. From delicious drinks to light bites, here are some of our favorite recipes for the Summer!
Enjoy!
*-*-* Refreshing Summer Cocktails *-*-*
Rum Runner
The dangerous task of bringing alcohol across state lines during Prohibition was colloquially known as rum-running and is the namesake for this classic tropical cocktail. True to its name, this drink has not one but two types of rum in it and is balanced by the addition of fruity liqueurs and fresh juice, making it a perfect cocktail for a balmy day.
https://www....unner-recipe/
Sangria Slushies
Save leftover red wine by freezing it and turning it into a frozen treat. More of a white wine or Moscato sangria person? Either works super well with this easy ice cube tray hack!
https://www....shies-recipe/
Spiked Sparkling Basil Lemonade
Basil-infused vodka? Sign us up. This brings out the sweetness of the herb and turns the spirit a vibrant green.
https://www....sil-lemonade/
Peach Margarita
There are a bunch of ways to infuse a drink with fruit like steeping some actual fruit in the alcohol itself or making a syrup out of berries or fruit juice. In this case, we have packed peachy goodness into this margarita with two ingredients: peach schnapps and peach puree.
https://www....arita-recipe/
Strawberry Jalapeño Mint Julep
Don't let Derby Day be your only excuse to make these mint juleps; they're worthy all summer long. If you're into spicy margaritas then you'll be able to handle the heat here; the jalapeño-infused simple syrup mellows out once it hits the cool mint and sweet berries
https://www....julep-recipe/
*-*-* (Non-Alcoholic) Sips By The Pools *-*-*
Kiwi Lemonade Spritzer
One sip and you'll fall in love with this unique drink that perfectly balances sweet and tart flavors.
https://www....ade-spritzer/
Mocktail Blackberry Spritzer
Take advantage of berry season with this easy-to-make drink you'll love sipping on all summer long.
https://www....cipe-ghk0714/
Watermelon Limeade
Use the whole watermelon as a fun drink dispenser for your 4th of July party! Just leave out the vodka to make this recipe non-alcoholic (or keep it in if you prefer an adult beverage).
https://www....d-keg-recipe/
Ginger-Peach Soda
This refresher is the perfect fruity and bubbly treat for a hot summer day.
https://www....cipe-clv0613/
Strawberry-Lemon Punch
You can prep this refreshment in large or small batches. Either way, you'll want it ready to go because there's nothing like the taste of fresh fruit and sweet lemonade on a summer afternoon.
https://www....punch-120290/
*-*-* Juicy, Hydrating Snacks *-*-*
Cucumbers
The average adult takes in about 3 quarts (12 cups) of water every day. Around a quarter of that typically comes from food. Cucumbers are an excellent source. Each one is about 95% water.
TRY: Curly Cucumber Salad
https://spoo...r-veggies-fun
Carrots
The water percentage of carrots can range from 86-95%, which is very high. In addition to adding water to your diet, carrots also have many other health benefits. They are also a good source of fiber, and contain many vitamins and minerals, such as vitamin K and potassium.
TRY: Carrot Fries
https://spoo.../carrot-fries
Cauliflower
Cauliflower is an excellent vegetable to include in your diet since it is very nutritious and hydrating. One cup (100 grams) of cauliflower provides more than one-fourth cup (59 ml) of water, as well as 3 grams of appetite-reducing fiber.
TRY: Cauliflower Steaks
https://ther...lower-steaks/
Watermelon
Watermelon is very healthy and one of the most hydrating foods you can eat. A 1-cup (154-gram) serving contains over a half-cup (118 ml) of water, in addition to some fiber and several important nutrients, including vitamin C, vitamin A, and magnesium.
TRY: Watermelon, Feta, & Mint Salad
https://spoo...ull-ever-make
Spinach
Spinach is hydrating.
Spinach is made up of 91% water and is considered extremely healthy, as it contains important plant compounds which can benefit our health. Spinach can decrease oxidative stress, improve eye health, and help prevent heart disease and cancer.
TRY: Caprese Summer Salad
https://spoo...caprese-salad
Strawberries
Sweet, plump, and 92 percent water, strawberries are wonderful any way you can get your hands on them. A cup of fresh strawberries has just 49 calories, about 150 percent of your daily vitamin C, 3 grams of fiber, plus iron, vitamin b6, folate, and magnesium.
TRY: Strawberry Smoothie Bowl
https://spoo...smoothie-bowl
More Food For Hydration:
https://inte...for-hydration