Bold Red Wines To Try This Summer!
It's a misconception that bold reds won't work when paired with the Summer heat. There are a lot of amazing varieties of red wines that will work wonderfully in the warmer weather, and we're here to talk all about them!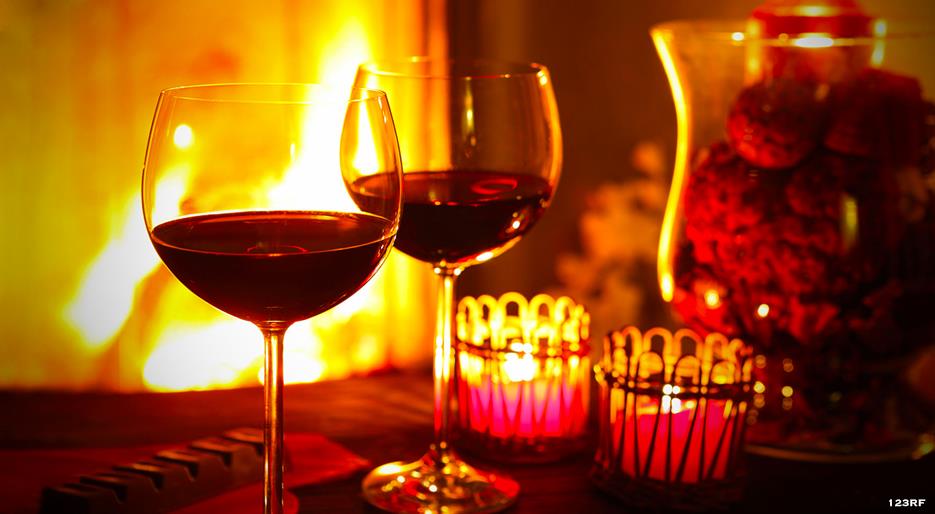 Though many lighter kinds of red wines are delicious, chilled during the hot months, chilling wines that are full-bodied, high tannin, high-alcohol reds like cabernet sauvignon will make them taste astringent and metallic (As well as savory wines like syrah that have lots of leathery, earthy, or spicy flavors will not drink well when chilled.
Today, we're talking about the bolder red wines…. What are the biggest full-bodied red wines out there? Pay attention to a wine's color and you'll notice darker wines tend to be bolder. This is because a large portion of the flavor comes from the skins of the grapes. As you may already know, some grapes have thicker skins than others.
What Do Wine-makers Do To Make Full-Bodied Wines?
Wine-makers guide grapes into wine and only intervene when necessary. Still the winemaker's choice of yeast will greatly affect the mouth feel and taste of the resulting wine. Additionally, what they do after the wine is fermented also affects the flavor. Malolactic Fermentation After the wine is fermented, an additional process called Malo-lactic fermentation (MLF) will increase the texture. MLF is when a special type of bacteria called oenococcus oeni eats one type of acid and poops out a different kind. Malic acid is the same acid that is in apples and this is what O. oeni eats. Lactic acid is smooth, like the creaminess of whole milk and this is the byproduct. The result is a rounder, more creamy tasting wine.
Oak Aging
Oak aging not only adds tannin but it adds aroma compounds to wine including vanillin. Oak esters and tannin help balance out the harshness of a wine and add body. The newer the oak, the more it affects the wine. New oak barrels will often be 'toasted', which actually means torched with a fire. The torching caramelizes the oak and in some instances turns some of the oak to charcoal. All of the chemical changes in toasted oak add different esters to a wine. How long the wine sits in oak also affects the resulting flavor and over a long time in oak wine will have a slightly increased alcohol level. If you like the bigger, bolder wines look for oak aging at 12+ months.
Higher Alcohol Feels 'Richer'
Alcohol level adds to the viscosity of a wine. A wine higher in alcohol will feel weightier than a wine with lower alcohol. You can physically see the impression of alcohol level as you swirl wine in a glass. A wine with higher alcohol will have more viscous wine tears. Wines with 14%+ ABV feel richer
— — Medium To Heavy Red Wines — —
**Zinfandel -
Aromas and flavors of berries, jammy, cherry, earthy
A medium to full bodied wine, Zin goes well with sautéed field mushrooms or heartier dishes such as roast venison.
Recipe to try:
Goat's cheese & cranberry tartlets
https://www....erry-tartlets
**Syrah -
Aromas and flavors of peppery, spice, blackberry, cinnamon
This grape produces full bodied wines that go particularly well with grilled steaks and roasted vegetables. A winter warmer.
Recipe to try:
Herbed pork fillet with roast vegetables
https://www....st-vegetables
— — Heavy Red Wines — —
**Cabernet Sauvignon
Aromas and flavors blueberries, black currant, cassis, raspberries, oaky
A global classic, Cabernet Sauvignon tends to be medium or full bodied, and is a great match to hearty dishes such as roast lamb and beef, and more complex dishes such as coq au vin.
Recipe to try:
Slow-roast lamb with cinnamon, fennel & citrus
https://www....el-and-citrus
**Petite Sirah
Aromas and flavors of blackberry, pepper, jammy
This wine is loved for its extraordinary deep color and full-bodied flavors of blueberry, chocolate, plums and black pepper. Petite Sirah will pair nicely with bold exotic spices and herbs–just avoid making the dish too sweet.
Recipe to try:
Chicken in Mole Sauce
https://thef...chicken-mole/
Try these bold red wines at your next Summer BBQ:
Volver 2015 Tarima Monastrell (Alicante); $9
Toast and leather aromas support modest berry scents. This is full, loud and banging on the palate. Roasted blackened flavors of blackberry and plum carry a meaty note, while this remains dark and toasty on an aggressive finish
Paul Dolan 2015 Zinfandel (Mendocino County); $15
Raspberry and blackberry aromas and ultraripe, opulent, jammy flavors fill the big, soft frame of this full-bodied wine. It has fruit in spades, milk chocolate and raspberry notes that linger on the finish, relatively light tannins and a touch of richness
Trapiche 2015 Perfiles Textura Fina Malbec (Mendoza); $20
Trapiche is doing all sorts of experiments with terroirs and soils, and this Malbec is from vineyards planted on top of clay. On the nose, it's oaky, with notes of clove, mint and barrel spice accenting black-fruit scents. A full chewy palate deals spicy oaky minty blackberry flavors in front of a chocolaty finish with wood spice and minty berry notes. Drink through 2019.
Château Reynon 2014 Cadillac Côtes de Bordeaux; $25
This rich wine is still young, but packed with dark tanninsand concentrated black-currant fruitiness. This hand-picked blend of Merlot, Petit Verdot and Cabernet Sauvignon needs to age. It will not be ready to drink before 2019. The chateau is the home of the Dubourdieu family.
Sequoia Grove 2014 Cabernet Sauvignon (Napa Valley); $38
Rich and robust with berry and currant fruit, this wine is rounded and full-bodied, with tannic weight and spicy layers of toasted oak.