Are You In Need Of A Weekend Getaway? Check Out These Places To Visit Around Chicago !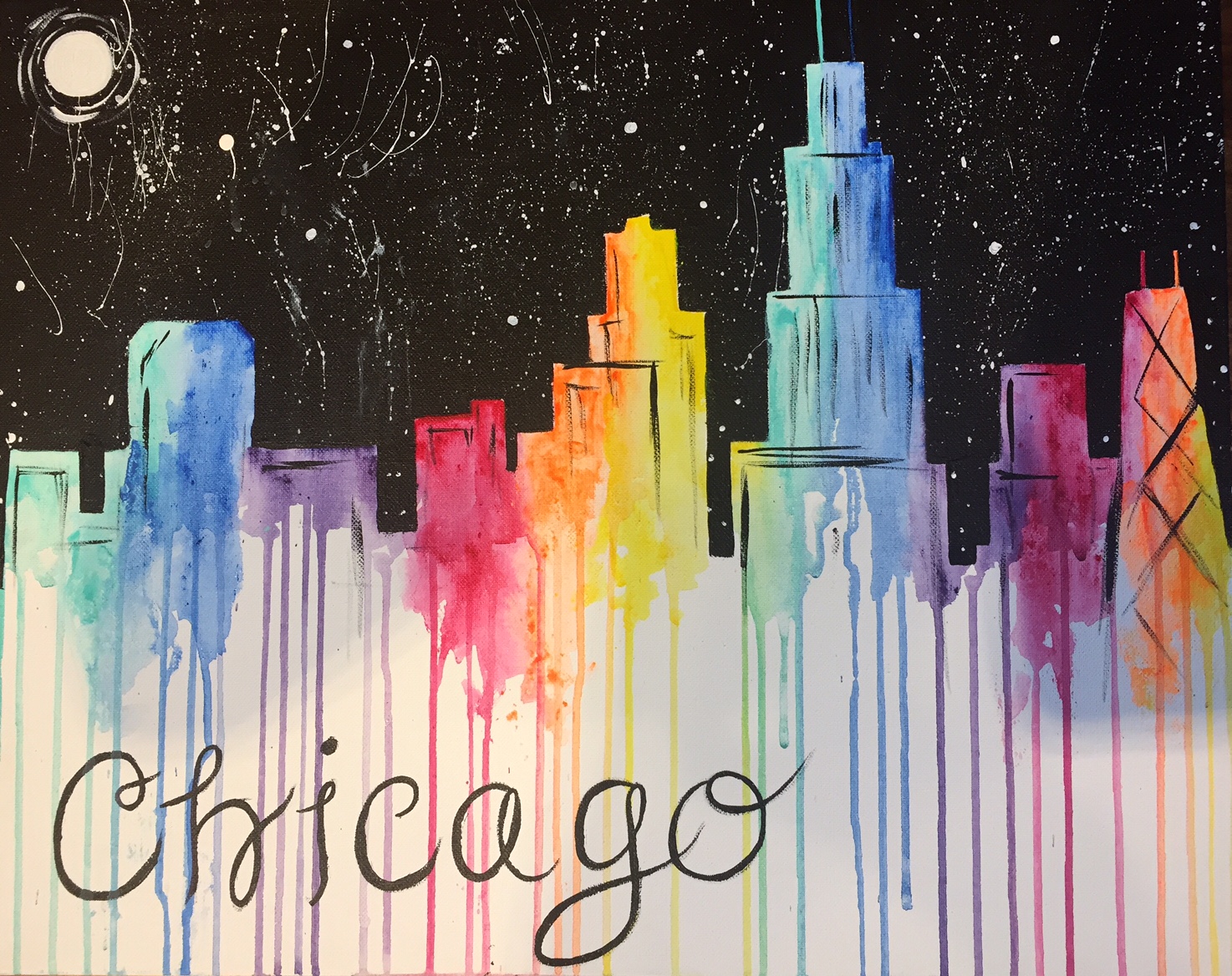 There are many times throughout the year when we ALL find ourselves in desperate need of a vacation. But trying to get time off from work and with the effort and money it takes to plan a getaway, it's usually not easy to do. A weekend-long, mini vacay is a great way to take some time out of life's hectic schedule and enjoy a relaxing (or exciting) few days away.
Whether or not you live in an area with a lot of options for places to go and relax, explore, and have fun, we've got some ideas for you in and around the Chicago area! Being an hour outside of The Windy City, we can easily head to the area after work on Friday and stay until the evening on Sunday. Planning a weekend vacation is even better on a long weekend, so keep the 3-day breaks in mind when planning!
——— STAYING IN THE CITY —— —
If you're looking a for top-of-the-line place to stay and enjoy your weekend inside, you may want to consider the 'Chicago Athletic Association'
This historic hotel arguably has the most coveted address in all of Chi-Town: across from Millennium Park, and steps from such attractions as Anish Kapoor's Cloud Gate, the Pritzker Pavilion and the Chicago Institute of Art. You'd be remiss, however, not to check out all the amenities closer to home before venturing outside. A landmark institution that was designed by Henry Ives Cobb in the 19th century, the former sports and social club — which was brought up-to-date by the renowned design team at Roman & Williams (of New York's Ace and The Standard fame) — has a Game Room (complete with shuffleboard, bocce, billiards and more); a rooftop bar, where Chicago's pretty people gather around fire pits to sip classic cocktails; and Stagg Court, the hotel's newly restored gymnasium. Guestrooms nod to the building's storied past with retro sporty details like leather wingback chairs, linen lampshades and pommel horses at the foot of the beds.
*More hotels near Millennial Park and things to do in the area:
https://www....etichotel.com
The 9 Best Hotels In Chicago:
https://www....s-in-chicago/
—— — DELICIOUS FOOD — — —
Since you're in Chicago, deep-dish pizza is a must for dinner. Some delicious places to try with raved-about pizza include:
* Lou Malnati's:
https://www....umalnatis.com
* Giordano's:
https://giordanos.com
* The Art of Pizza:
https://www....umalnatis.com
— — — SHOPPING, SIGHT-SEEING, AND MORE— — —
No trip to Chicago would be complete without a walk down Michigan Ave. The "Magnificent Mile" is filled with upscale boutiques, stores, and dining options—plus the architecture and views of the Chicago River are hard to beat. Stop in the Purple Pig for small plates and house-cured meats, or opt for southern classics at Bandera.
*The Purple Pig:
https://www....he-purple-pig
*Bandera:
https://band...ions/chicago/
*After some shopping and lunch, head south to "Museum Row," where the Field Museum, Shedd Aquarium, and Adler Planetarium are all within walking distance. Depending on what you're in the mood for, you'll find archeology and history at the Field Museum; multi-colored fish and penguins at Shedd Aquarium; and telescopes, stars, and some of the best views of Chicago's skyline at the Adler Planetarium.
-Field Museum:
https://www....useum-chicago
-Shedd Aquarium:
https://www....daquarium.org
-Adler Planetarium:
https://www....ZHelbjwxcZ.97
*The Navy Pier
Drawing crowds for over 100 years, the Navy Pier is a must-see on any visit to Chicago. Find events, things to do, shopping and dining at the Navy Pier.
Navy Pier is one of Chicago's top attractions, welcoming in excess of 9.3 million visitors a year.
((Learn more)):
https://navypier.org
*Sky Deck Chicago
Offering spectacular views spanning up to four states, a one-stop Chicago experience full of interactive exhibits and…The Ledge, a glass balcony extending four feet outside the 103rd floor of Willis Tower (*still commonly referred to as the 'Sears Tower')
((Check it out)):
https://theskydeck.com
*In addition to the above-mentioned sites to see, there are countless other activities for you, your and your spouse, you and your friends, or you and the whole family to participate it! From aquariums and museums, to historical landmarks, sports stadiums, and a planetarium, Chicago is filled with so much fun! Enjoy some excitement throughout the day, relax and unwind, learn all about the Windy City, or anything else you want to do for your mini vacay!
The way you plan your trip is up to you, so be sure to do some research on your own (there's so much out there to see and do) and enjoy your getaway, ASAP!
*Hilton Chicago/Indian Lakes Resort, a Weekend Destination for Families
Located 30 minutes from downtown Chicago, the Hilton Chicago/Indian Lakes Resort offers 225 acres of fun, including scenic golf, indoor and outdoor pools, and luxurious spa treatments.
Many dining choices are available, whether you want a romantic dinner for two or a family restaurant. If you are looking for affordable weekend getaways, nightly rates start at $129, including free internet access. If you are looking for resorts near Chicago that offer deals, Hilton Chicago Indian Lakes often offers special packages for families.
*More info:
https://vaca...s-resort.html
***If you're not able to take the time to head to Chicago but are looking for something to do right here in there Naperville area, keep out painting and wine studio in mind! Located in Downtown Naperville, our studio makes a great, local spot for a unique date night, a fun girls' night out, a wonderful family day, or just a place for you to come in on your own and relax! Our instructors are here to walk you through the painting, step-by-step, guiding and encouraging you the whole time. You'll leave with a one-of-a-kind, handmade masterpiece to take home and display on your walls (*Or give as a gift to someone special!).
In addition to our publie classes, always keep us in mind for other special occasions that you want to hold a private party for! WE offer everything from private celebrations like birthdays, wedding events, retirement parties, baby showers, and more, to corporate/team-building events, kids' parties and more!
Celebrations:
https://www....ivate-parties
Corporate Events:
https://www....porate-events
Kids' Parties:
https://www....ainting-party
Mobile Events:
https://www....ainting-party
"Fun, cozy atmosphere. Friendly service. Great step by step instructions! "
-Wendy S.
Share More great things to do in Chicago! | View our calendar and sign up for a class!