Family Packs For The Ultimate Family Time!
Family Packs.. AND MORE Great Things Coming Up At Pinot's Palette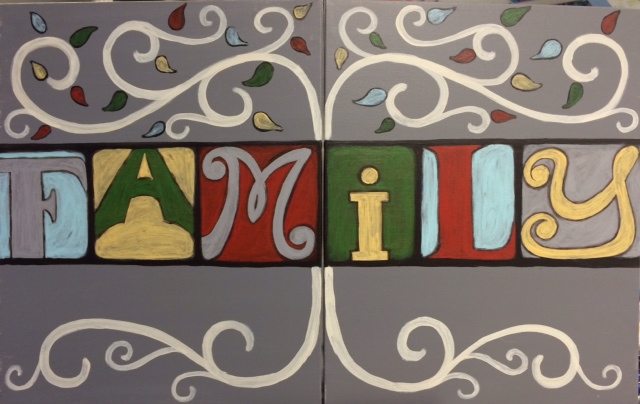 We've been offering Virtual Classes for months, along with our Take-Home Kits and these new ways to make artwork have been very popular! While we're back in the studio, with limited seating, teaching several nights a week, we're still offering the "stay at home" options for the many people who are choosing to limit their time in public.
We're love to tell you all about our FAMILY PACKS of take home and virtual paintings!
This Special Package Comes With TWO Seats In One Of Our VIRTUAL CLASSES — And— TWO Small TAKE HOME Kits!
There are tons of great ways to utilize these multi-painting packages and we're excited for you and the family to benefit from them!
**Here are some of the ways our Family Packs will change the way you enjoy life at home:
-- Date Night For Parents --
Use the two large canvases and virtual class instructions for a fun Date Night for parents who really need some time together.
Let's be real… Date Night have NOT been easy these past few months! The options for where to safely go out are limited and many people are choosing to continue staying at home, leaving even fewer options.
While its nice to take a walk in the park or have picnic in a low-populated area, there aren't many activities to do outside.
When you enjoy a painting and wine class from home, you'll get to channel your inner-artists, create something beautiful together, and then have the masterpieces to cherish forever!
-- Fun Activities For Kids --
The kids are always talking about how bored they are these days, amiright??
Well, here's a fabulous activity for them to do and the best part?? They'll be learning something new as they go!
They'll put their brain to the test as they build the painting from start to finish, working on coordination with their brush, too!
They won't even realize they're learning new things, as they relax and get creative with some painting classes that kids of any age will love!
-- A Fun-Filled Family Night --
Why not set the whole family up in the same room and paint together?! Enjoy some snacks and time bonding over an art class as everyone makes something different to display at the end of the day?!
Fun For Everyone! :)
MORE UPCOMING (Live and Virtual) EVENTS:
Aug 7- 'Nite Light'
Light up your world and house with this fun crescent moon painting! If you have a blacklight at home, this painting will glow in the dark too!
*Enjoy painted this new creation from the comfort of your own home!
https://www..../event/469384
Aug 8- 'Floral Delight'
Relax and paint this bright, fun, & colorful bouquet. With bright pops of color, and abstract flowers - this painting is sure to be a hit
*In this special class, you can paint on a canvas OR a tray!
https://www..../event/469464
Aug 8- Open Studio!
It's an Open Studio at Pinot's Palette today.
Saturday Open House and Self-Guided Paintings - Sign-ups recommended, but not necessary. Walk-ins welcome.
$15 to paint a Mini 8x8. $25 to paint a larger 16x20 canvas. Paint your denim, wine glasses or bottles, too!
We have over self-guided paintings to choose from. There will be artists available to assist you. Children welcome.
https://www..../event/474573
Aug 9- DIY Pet Treat Jar
Customize a Treat Jar with your pet's picture and name.
*This class will be live… IN THE STUDIO! :)
**Seating is limited so be sure to sign up ASAP for this very popular class!
https://www....rville/events
AUGUST 10TH — KIDS' CAMP!
If you sign up for the full week of camp for $150 you will receive a free brush set. You can also sign up for the individual days for $30 per class.
**This is a live class that will be held in our studio! :)
NOTE: There is also a VIRTUAL option for this camp (and the individual pantings!)
—Learn more on our website, link at the bottom of the page
https://www..../event/470834