Painting In The... Dark?
Good music, drinking, friends and the mesmerizing glow of black lights: All the ingredients needed to have a standout paint and sip experience.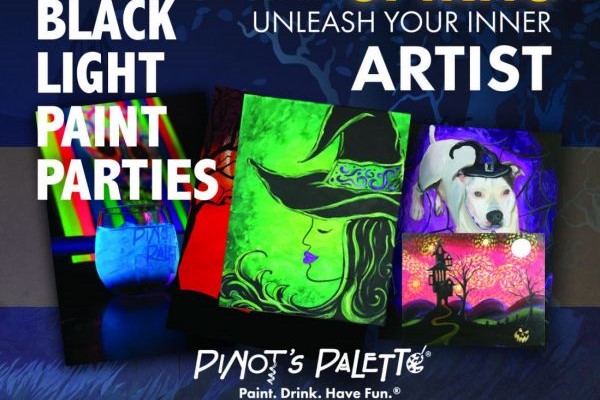 Pinot's Palette here in Naperville has begun to offer the newest type of painting that is making our painters (and their paintings) GLOW with excitement. Literally, they're glowing! These new paintings are chosen to feature our new strategically-selected paint colors that glow in the presence of black light! And to make it even more exciting, the classes are conducted in the dark under black light! These classes sell out quick, so check in with our studio now to find out when we're hosting our next black light class. They're great for adding some vibrant color to a girls' night out, and kids love them too! If you're thinking of hosting a kids' birthday party, make sure to ask about our black light painting options!
Call the studio today at 331-457-5440 for more information, or you can email us at Naperville@PinotsPalette.com
And don't forget to follow our Instagram, Twitter, and Facebook for the latest updates and pictures!
Share Check Out This Paint Party in the Dark at then Lawrence Location | Plan Your Party Now!