Party Planning Perks
Holiday music playing in all the local coffee shops, beautiful lights lining the sidewalks downtown, and weekends are getting filled with family and friends. Is the season getting you into the holiday spirit yet? If your holiday spirit is still lingering to make a full appearance this year, like the snow, we've got just the thing to bring on the blizzard and get you singing right along to that Michael Bublé Christmas album.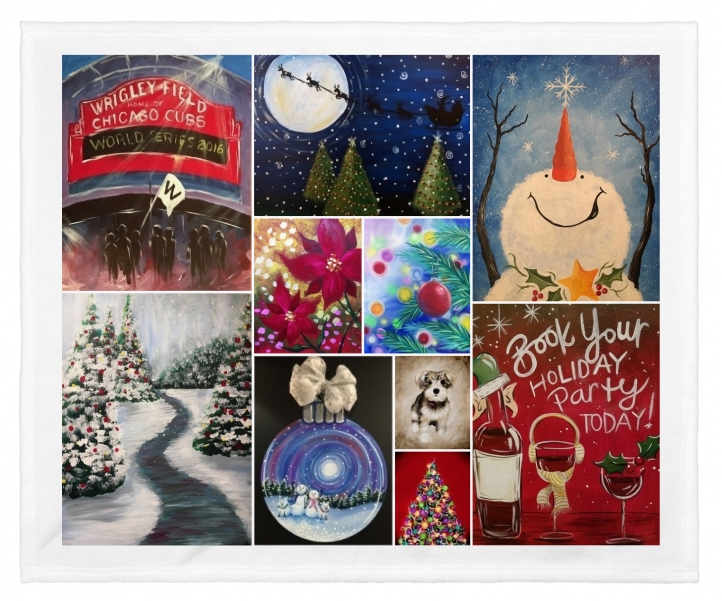 While the holiday season is a fun and festive time, it can bring along the stressors of planning the perfect family events and finding the right gifts, all while leaving you with less and less time to relax and enjoy it. Here at Pinot's Palette we'd like to change that.
Don't worry about the party planning or the gift giving this year - leave it to us!
Give us a call and we'll set up the perfect place for you and your family to make new family memories and traditions, all while each person gets to create their own gift!
Still stressed? - Here's the best part!
When you host private party in December with us, the party planner (YOU) will receive a complimentary return visit to Pinot's Palette AND a complimentary one hour massage, facial or reflexology from Stolen Moments Center in Naperville. That way you can relax if you start to feel under the weather, and get back under the mistletoe!
http://www.s...tscentre.com/
Don't have enough people for private party in our Starry Night Room? We have another Perk --- Buy five seats in a public class and get one FREE! Enter the code Reconnect16 at checkout!
Call the studio today at 331-457-5440 for more information, or you can email us at Naperville@PinotsPalette.com
And don't forget to follow our Instagram, Twitter, and Facebook for the latest updates and pictures!