Plan A Romantic 'Staycation' in Naperville!
With the hot days of Summer here, why not plan a scorching weekend with the one you love, right here in Naperville??!!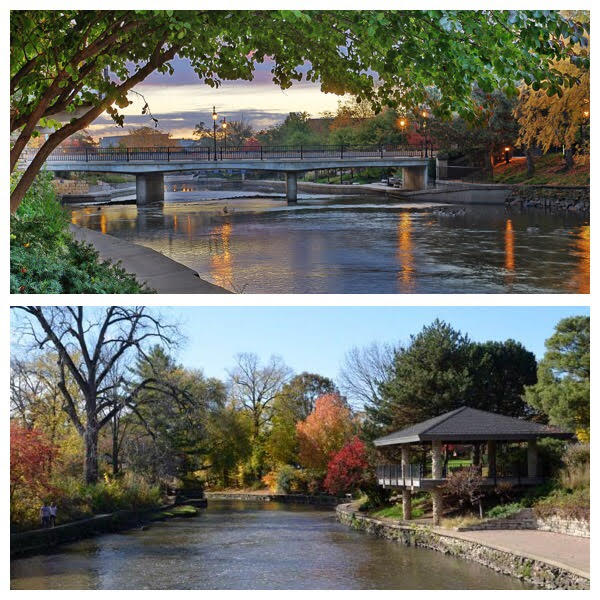 Summer is a time when people typically take vacations. Kids are out of school and there's more free time for the family to gather and spend time together....
But what about taking a few days for you and your sweetie to reconnect and enjoy all of the beautiful weather and scenery Naperville, IL has to offer?!
For a true weekend getaway, we recommend a stay at the incredible Harrison House Bed and Breakfast! (But all of the items on our list can be done, locally, making them an easy drive from your house if you're in the area!)
Now back to that B&B....
Harrison House B&B has incredible reviews online, the majority of them using words such as, "warm, cozy, relaxing, well-kept, and welcoming". Harrison House is located on N. Eagle St in a beautiful area with many amazing, restored Victorian-style homes. This spot is just a short walk from Downtown Naperville, where you'll find a LOT of incredible sights and things to do! (Read on for some great recommendations...)
https://www....Illinois.html
Want to stay along the Riverwalk? At the center of Naperville's colorful downtown district, Hotel Indigo® Naperville Riverwalk is a vibrant addition to this spirited neighborhood's rustic charm.
https://www....s/hoteldetail
For the couple who loves excitement and a good adrenaline rush, check out:
-iFLY Indoor Skydiving
(*an adrenaline pumping, near-sky diving experience.... without the plane, expensive price tag, and potential death from jumping out of an actual plane...)
https://www....e/contact-us/
The ones who love wine (this is one of our favorites...):
-Coopers Hawk Winery and Restaurants
(*The Winery has a Napa-style tasting room,
gift shop, and no reservations are needed.)
https://www....aperville.php
For a romantic dinner:
- La Sorella di Francesca
(* upscale restaurant with classic Italian dishes like pasta and pizza; an spacious and elegant venue)- Located on Jefferson Ave.
http://www.m...ca-naperville
-The White Chocolate Grill:
(*contemporary grill with traditional American fare and cocktails in a relaxed atmosphere)- Located on Freedom Dr.
http://white...ill.com/menu/
For the history buffs:
-Naper Settlement
(*established in 1969, this collection of museums is 12 acres of learning and interactive opportunity for all ages!)- Located in Downtown Naperville
http://naper...ttlement.org/
For the ones who are searching for relaxation, sight seeing, and all that nature has to offer:
-Riverwalk
(*historic walking areas on the West Branch of the DuPage River)
This area is said to be the most beautiful place in Naperville. The area consists of a beautiful river, river walk (sidewalks along the river), paddle boats for rent, benches to sit and gaze at the river, and many restaurants and shops just a walk away, and more! Nothing says "romance" like a stroll along the river with the view all around, for taking in with your other half. During the long days of Summer, this is the best place to be during "the magic hour" in the evening, when the sun and sky are at their most beautiful. Check it out and see for yourself (photo shown, above).
https://www....le-riverwalk/
And lastly-
For the coolest couples, ever... the ones who like it all: wine, fun, music, getting creative , and enjoy spending time together in a relaxing, yet upbeat environment:
-Pinot's Palette, Naperville!
(*thats right- it's us! We're on all of the lists of the best things to do in Naperville! It's a unique experience where you get to spend 2-3 hours, unlocking that creative side you know you have, and get to take something home with you in the end! From floral and landscape paintings to Van Gogh-style, impressionistic pieces, we're got it all! You can paint your pet or some other creature, a wine glass or bottle, and more! We offer a huge selection of paintings (upcoming paintings can be viewed on our calendar by clicking the link below!).
With a professional artist walking you through the painting, step by step, you'll be surprised at what you can create! Pinot's Palette is created with first time painters in mind, so no need to worry if you haven't picked up a brush since 5th grade!
We offer alcoholic beverages, play fun and upbeat music, and sometimes you may even see someone get up and dance along!
Pinot's is truly a great experience to add to the list for your weekend Staycation and best of all?? You'll have a souvenir that YOU created to always remember your romantic weekend! (*be sure to check the calendar for our "Date Night" paintings, as well!)
Call the studio today at 331-457-5440 for more information, or you can email us at Naperville@PinotsPalette.com
And don't forget to follow us for the latest updates and pictures!
Facebook: Pinot's Palette Naperville
Instagram: PinotsPaletteNaperville
Twitter: NapervillePinot
Snapchat: NapervillePino