July Painting Party FUN!
We have a lot of fun paintings planned for the rest of July, including an awesome Date Night Starry Night on July 15th.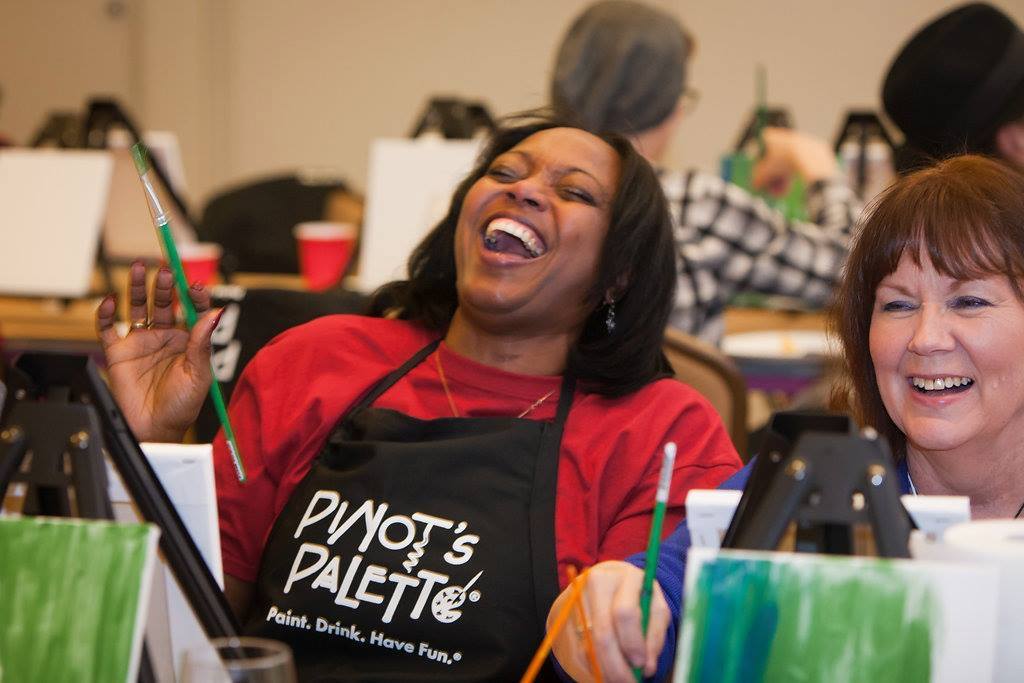 Our Little Brushes Kids Summer Camp starts Monday, July 11th and goes through Friday, July 15th. Sign your kids up for the full week or just drop them off for one day. 10:30- 2:30 each day. $50 per day - less than a babysitter!!! Plenty of time to have lunch with your friends. Drop and Shop at all the great stores in Downtown Naperville.
Sign up for one of our paintings that are included in our #happyplace contest. Just for signing up and attending you will be entered in our nationwide contest where you can win a Luxury Inspired Sandals Resort vacation for two. Learn more at www.pinotspalette.com/happyplace or by visiting our calendar and looking for Happy Place paintings.
The best paint and wine parties in the suburbs! Come paint and sip with us!