Throw the Ultimate Full Moon Party!
A full moon occurs every 29.5 days and is when the moon is completely illuminated by the sun's rays. It occurs when Earth is directly aligned between the Sun and the Moon.
At one point, the moon, like the sun, was vital to human life. It was used for everything from when to plant, hunt, fish, and even how to move from season to season, all based on the cycles of the moon....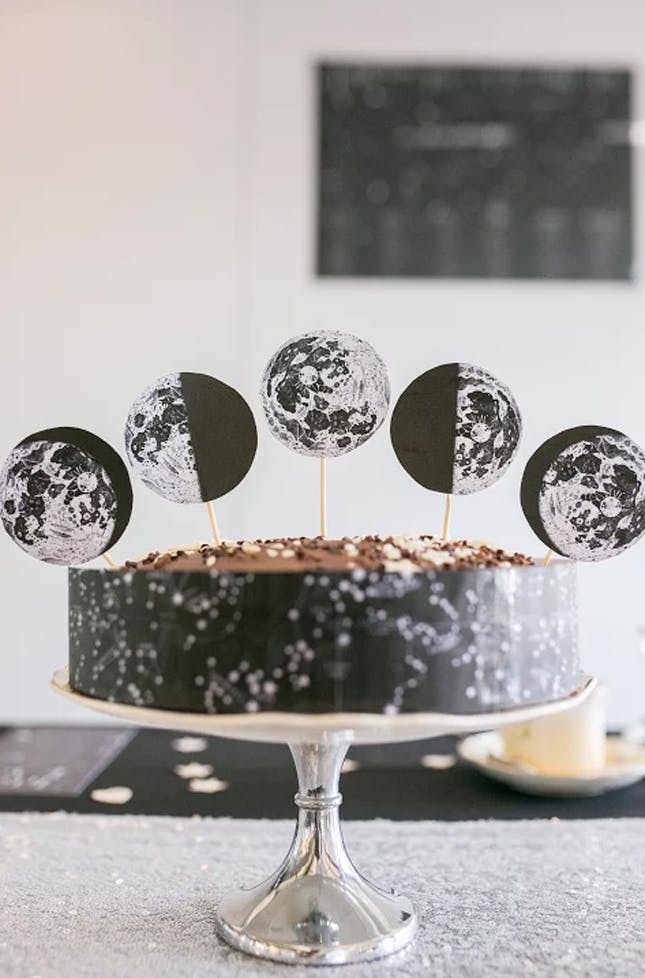 There are said to be many spiritual effects of a new moon. It's a time of cleansing and rejuvenation. A time to harness positive energy and make it work for you. During a full moon, you may cast away anything that no longer serves you, gather new intentions, revive your energy, and celebrate life!
"Since the full moon pours down a tremendous amount of energy, you must be in a calm state of mind to receive a positive effect. Remember that whatever is going on in your body, mind and spirit will be amplified."
Listed below are five tips from 'Feng Shui Your Life' for using the energy of the full moon (two days before and two days after) in the most unexpected way:
- refrain from arguing and getting angry
-think positive thoughts
-envision your dreams manifesting
-meditate by yourself or in a group
-send blessings to people in need
IT'S PARTY TIME!!!!
In honor of all the incredible things brought about by a full moon, why not throw a party in its honor??!! Gather friends and family together to get deep and spend some time reflecting on life, love, and the importance of being. We found some great information on how to host a fun and creative "Full Moon Party" on Brit+Co. The article gives some good ideas on decor and entertaining tips. You can also take into account some ideas on:
1- Where you'll host your party:
* think of the best and most convenient place to gather friends and see the moon!!!
2- Who to invite
* friends and family who may willing want to participate in this "out of the ordinary" party theme. Those who will appreciate
taking some time out for a peaceful and meaningful experience and to get in touch with themselves.
3- Supplies you may want
* notepads and pens for your guests to manifest their thoughts and intentions, to release baggage.
4- Set the mood
* think comfy! Gather blankets and pillows, burn some incense, light a fire, and play some music!
Maybe a Full Moon Party is something you've never really thought about hosting... but with all of the positive energy that can come from life when the moon is at it's fullest, why not give it a try?! It seems like a great way to heal the soul and ease the mind!
____________________________________________________________________________________________________
If the moon has you feeling extra creative, put it to good use at one of our wine and painting classes! Art is good for the heart' soul, and mind, too!
Check out out calendar HERE:
https://www....e/events/july
***and be sure to sign up for this AMAZING painting, "Twilight Blossoms" to help you get inspired for your Full Moon Party!
https://www..../event/181951
Call the studio today at 331-457-5440 for more information, or you can email us at Naperville@PinotsPalette.com
And don't forget to follow us for the latest updates and pictures!
Facebook: Pinot's Palette Naperville
Instagram: PinotsPaletteNaperville
Twitter: NapervillePinot
Snapchat: NapervillePino
Share keep track of the moon's phases! | 15 Full Moon Party ideas that are OUT OF THIS WORLD!!!