Best Bachelorette Blasts
So, your bestie is getting married, and you - Maid, Matron or Mister of Honor, are charged with the task of throwing her an unforgettable Bachelorette party. What's your style? Meticulously plan every detail to the nines? Panic at the last minute? Either way, no worries! Pinot's Palette is the answer!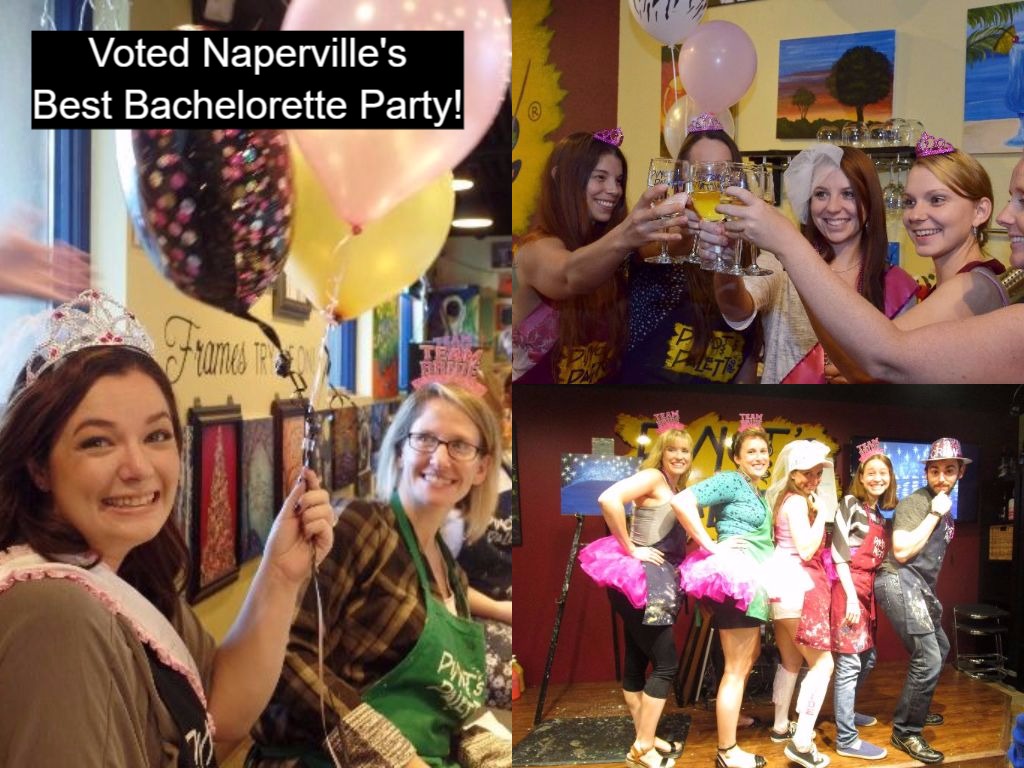 You can enjoy a personalized painting event when you plan a private party with Pinot's Palette. Choose from our vast library of original paintings, or have one of our skilled artists design a custom masterpiece for your event. We have a great wine list and we also sell beer, limited spirits and soft drinks. You are welcome to cater or bring in your own appetizers. Pinot's Palette is also located in the heart of Downtown Naperville, right across the street from the famous Riverwalk and the Daisy Fountain. There are many after party places where you can go with your bachelorette and friends either for dinner, dancing or a late night cocktail. And to make it safe, you can stay in the heart of Naperville at the newly opened Hotel Indigo!
Get yourself the #1 maid of honor medal by booking the bride the best! Pinot's Palette will be a party to remember - because you get to frame and take home your memory!
Call the studio today at 331-457-5440 for more information, or you can email us at Naperville@PinotsPalette.com
And don't forget to follow us for the latest updates and pictures!
Facebook: Pinot's Palette Naperville
Instagram: PinotsPaletteNaperville
Twitter: NapervillePinot
Snapchat: NapervillePinot