The Best Corporate Team Building Events in Naperville
Pinot's Palette can help boost a team's creativity with a one-of-a-kind corporate team building event. Our paint parties spark collaboration and leave your team inspired and ready to create. Studies have shown that painting encourages the brain to work in new ways stimulating creative thinking and problem solving abilities.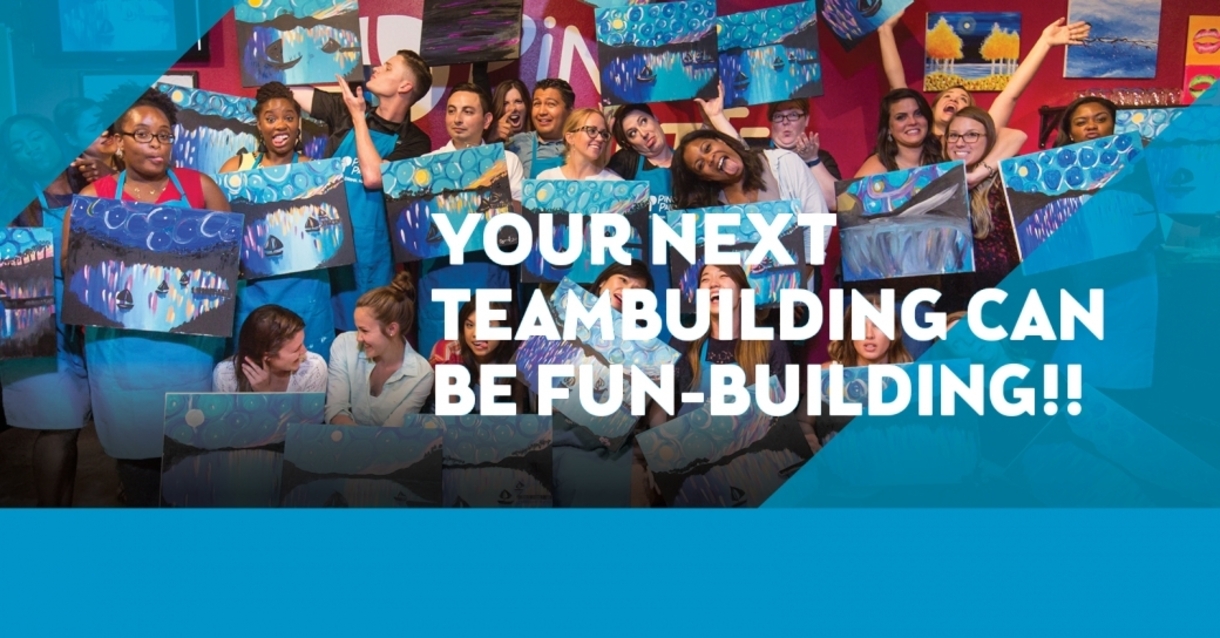 If there are any future events we can assist you with, please give us a call. We are the perfect solution for:
· Employee Appreciation
· Achievement Celebrations
· Team Building
· Holiday Parties
· Client Appreciation
· Training or Conference Events
· Networking Socials
Most in studio events cost $39 per person. We can even come to you and the cost would be $45 per person.
We are perfect for Corporate Team Building at Pinot's Palette and we are located in the heart of Downtown Naperville. To view a one minute video about our events please follow the link below.
Craze-mazing place! We love it so much, we keep coming back. Such great instruction, it's hard to not leave with a masterpiece. And the service is top-notch. Everyone at Pinot's Palette genuinely wants you to have a fantastic time.
— Maria Agnes G., Naperville, IL
_______________________________________________
Don't forget to follow us for the latest updates and pictures!
Facebook: Pinot's Palette Naperville
Instagram: PinotsPaletteNaperville
Twitter: NapervillePinot
Snapchat: NapervillePinot
Share Learn More About Creative Team Building | Check Out Our Team Building Video