Gift Certificates For All, This Holiday Season!!!
Make someone's day this holiday season, with the gift of art!!!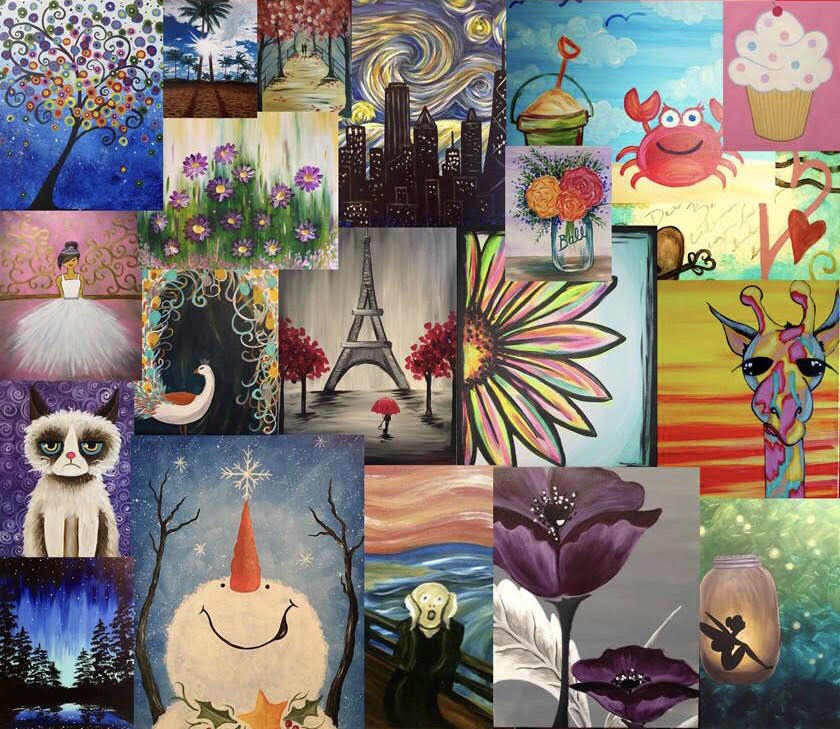 This year, why not gift someone with a gift that will keep on giving?!
When you purchase a gift certificate from Pinot's Palette, you're giving someone, not only the gift of an experience, but also something they'll treasure forever. Your loved ones will be able to come in for a painting and wine class, create a masterpiece by hand, and then take it home to cherish for years to come.
Incorporating a work of art that THEY made into their home's decor, will not only illicit fond memories of the time they had, creating the painting, but also be a great conversation piece! Imagine how proud your friends and family will be to announce that they, themselves, handmade this beautiful piece!
Being able to give someone the gift of an experience is always a wonderful idea! Rather than a material thing they can hold, you're allowing someone a 2-3 hour experience, getting creative and having a lot of fun, in the process. They may already have a love for all things crafty and truly be excited to try one of our classes and put their own, artistic spin on the painting. You may also be giving the gift of a Pinot's Palette gift certificate to someone who is completely new to painting and hasn't picked up a brush since 3rd grade!! This is actually the most common customers we see. We are made for the novice; we are here to help those who think they can't paint, find out the exact opposite!
The best part about our job, is watching the people who come in, exclaiming that they can't paint and won't be any good, leave with a stunning piece of artwork that they are proud of, seeing for themselves that they could, in fact, paint!
We break down each of our classes into structured, step-by-step instructions that anyone can follow. We understand that most of our customers have never painted but everyone always has such a fun time, learning some things and applying them to their project!
Aside from painting, we have wine!!! If you're nervous about trying out a new experience, the wine will help to relax you right away! It also helps to make the class extra fun, along with the excellent music selection. Hey, even if you aren't the world's best painter, the wine just might help convince you otherwise! :)
*For the BEST gift EVER.... you can add some additional money to the gift certificate so they can get a glass of wine of two!
They're easy to buy!!!
You can, simply, purchase our certificates online, or grab them from our studio, next time you're in the area.
While these make the perfect presents for anyone living in or around the Downtown Naperville area, they aren't limited to just Illinois! We have tons of locations across the United States, and even in Canada!
To find a list of all of our studios' locations, check out the link below, and see that your friends all over can use these gift certificates, too!
https://www....com/locations
We hope you and your family have a wonderful holiday season and we hope to see you soon! Remember to get your gift certificates... your friends and family will be so grateful for such a thoughtful and unique gift!
Be sure to check out our calendar below, as well, to see all of the AMAZING classes we have coming up over the next few weeks! There are some seriously great ones!!
Cheers!
Share View our entire calendar HERE | Purchase a gift certificate HERE!