Discover Yourself With A Painting & Wine Class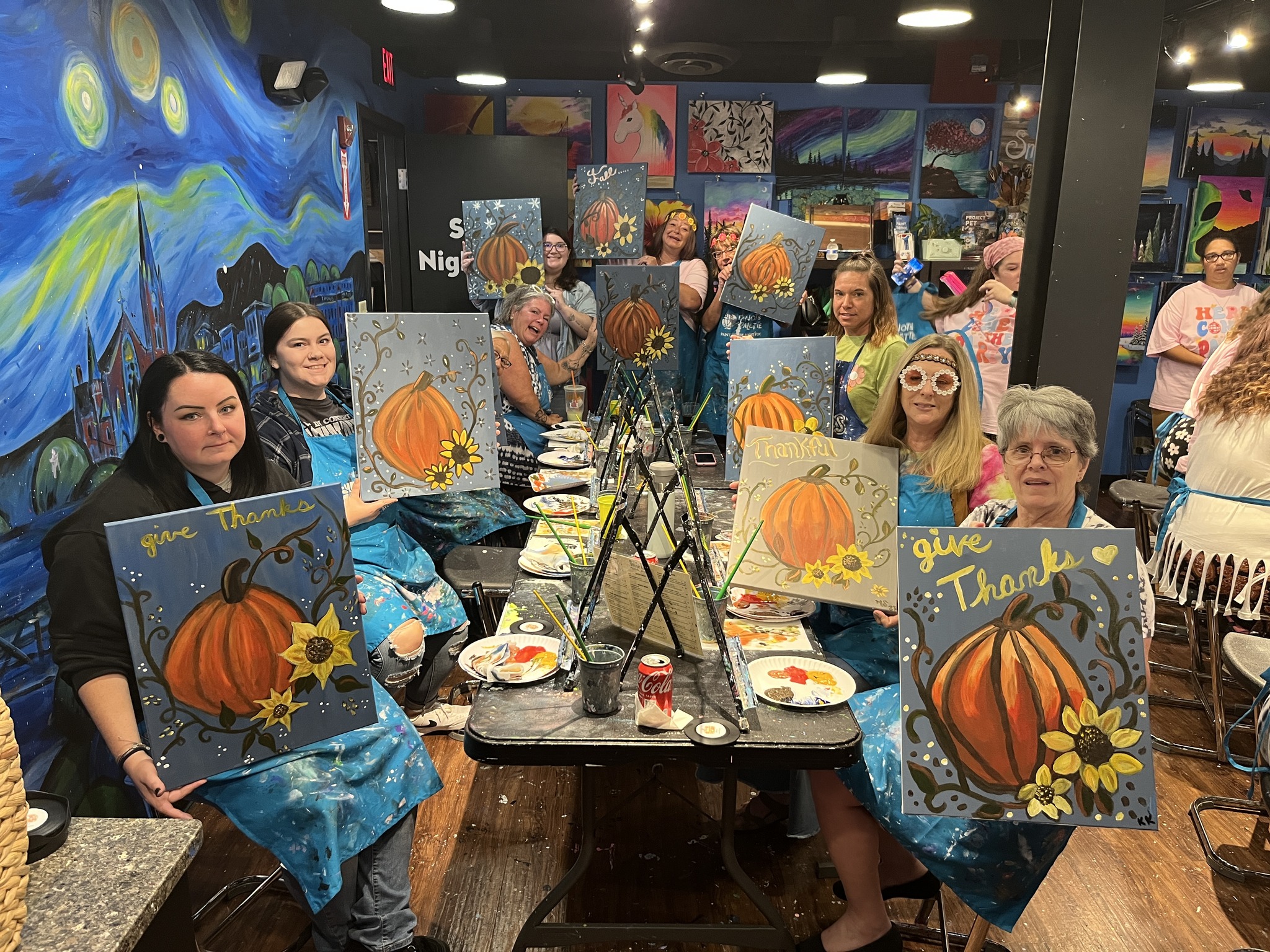 Art has the remarkable ability to serve as a mirror that reflects our inner thoughts, emotions, and identities. Painting, in particular, can be a powerful tool for self-discovery, allowing us to embark on a journey of exploration and introspection. In this blog, we delve into the transformative relationship between painting and self-discovery, exploring how picking up a brush can lead to a deeper understanding of oneself.
Colors of Emotion: Expressing Feelings Through Art
Painting enables us to express complex emotions that may be difficult to articulate with words alone. By selecting colors, brushstrokes, and compositions, we unconsciously communicate our inner feelings, allowing us to recognize and process emotions that we might have otherwise overlooked.
Embracing Imperfections: Learning to Love the Process
The act of painting teaches us to embrace imperfections as part of the creative process. As we navigate challenges on the canvas, we learn to accept mistakes and adapt, reflecting how we handle setbacks in our personal lives and learn from them.
Empowerment Through Creation: Building Self-Confidence
Completing a painting, especially one that feels personally meaningful, boosts our self-confidence. This empowerment ripples into other aspects of life, encouraging us to tackle challenges with a stronger sense of self-assuredness.
A Journey of Growth: Tracking Progress Over Time
Painting can serve as a visual journal of our personal growth. By comparing artworks created over time, we can observe our evolution as artists and, by extension, our evolution as individuals.
Exploring Identity: Experimenting with Different Styles
Trying out different painting styles—realism, abstraction, impressionism—allows us to explore different facets of our identity. These artistic experiments reflect the diverse aspects of who we are, helping us embrace the complexity of our being.
Artistic Intuition: Trusting Our Inner Voice
The choices we make in our artwork are often driven by intuition. As we learn to trust our instincts on the canvas, we also develop the ability to trust our inner voice in life decisions and choices.
Share Join Us For A Class | More Benefits of Taking An Art Class