Meet the Artist - Angela Morgan
Angela Morgan is a mixed media artist working and living in the Chicago area. She has been instructing at Pinot's Palette since we opened in December of 2013. She has contributed several paintings to the Pinot's Palette national library. Angela has also been very active contributing her art work to the Naperville community. She has been creating chairs for Bridge Communities charity event, "A Chair Affair," for the past three years. One of the chairs is the beautiful "Poppies" bench that sits in front of Egg Harbor. This year Angela will be painting two art pieces for the local Naperville statues that brighten up the streets of downtown Naperville during the Summer.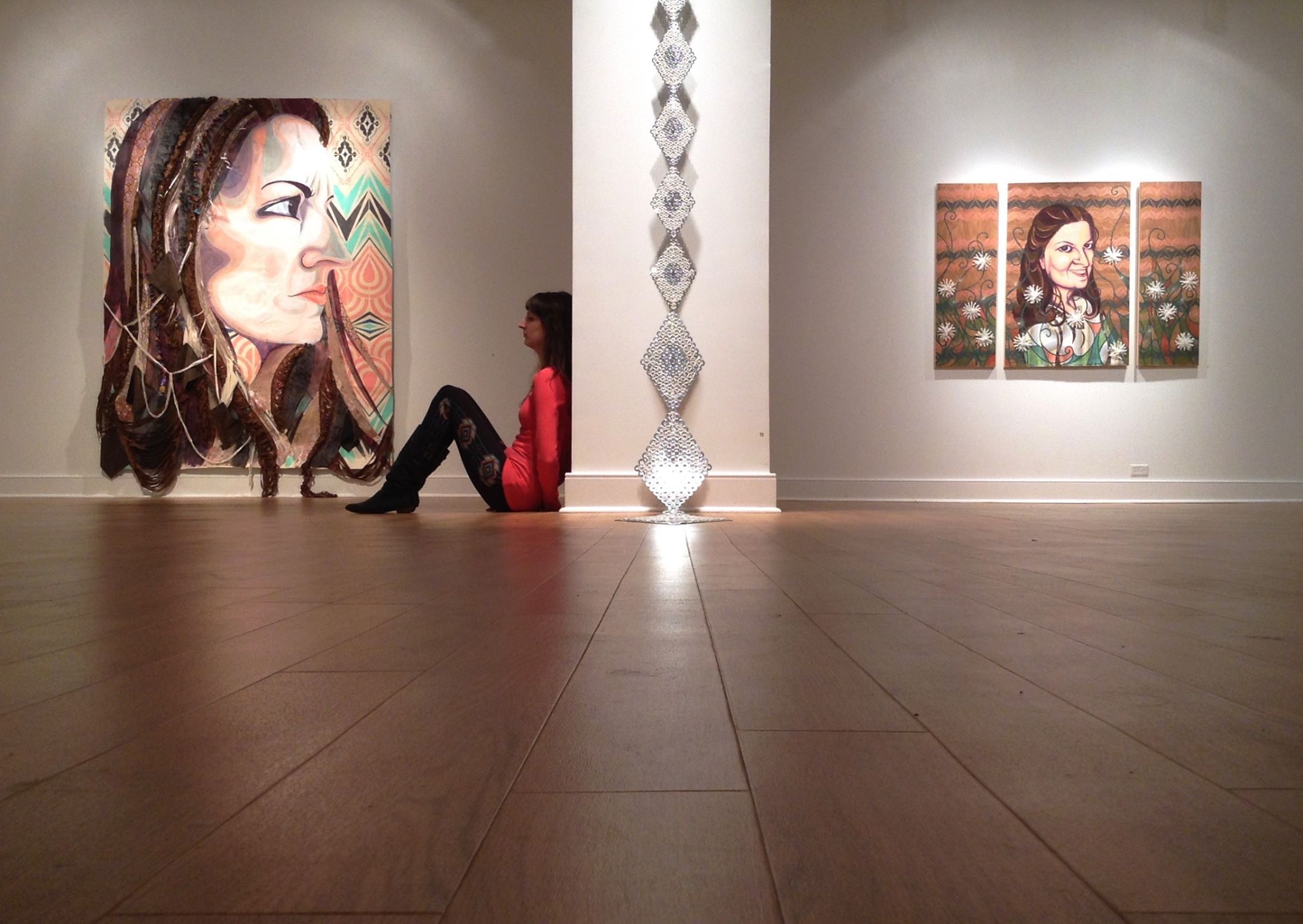 She grew up in Tennessee and studied at the University of Memphis where she received her BFA in Studio Art. She remained in Memphis, TN until August 2013 when she and her husband Wesley Morgan moved to Illinois in order to explore the creative possibilities of the greater Chicago area. Her most recent work consists of contemporary portraits as well as large scale tapestry like pieces. These works are made from a variety of materials including wood, wallpaper, fabric and acrylic paint. These works have been shown in "The Next Wave Art Salon" in Elgin, IL, "It's All Relative" a solo exhibition in Memphis, TN and "Contemporary Portraits" at Water Street Studio in Batavia, IL. Come paint with us and enjoy one of Angela's classes where you will be lead step by step through the painting of the night!
Visit her website:
http://www.a...morganart.com
Please contact our studio at 331-457-5440 or email us at naperville@pinotspalette.com. Don't forget to follow us on Facebook, Instagram, Twitter and Pinterest. For details, visit downtownnaperville.com or www.pinotspalette.com/naperville