The Positive News Stories We All Need Right Now
With the nightly news (well, ok... and the morning, noon, and online news) completely saturated with talk of the coronavirus, we could all use some bright spots in our life right now. <3 <3 <3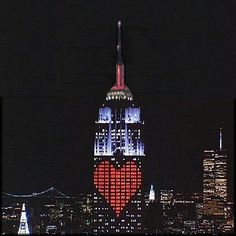 With all of the frightening numbers, statistics, and estimates out there to inform us each day of what's going on in the world, everyone could use a little positive news filtered in, and that's where we come in.
We'd like to take today to put a spotlight on some of the good goings-on around the United States right now, remembering the pride and love we have for our nation and our fellow countrymen.
Enjoy and remember to always look for the good in every day!
** Quarantined Dad's Endearing Video Shows What It's Like Working From Home With a Toddler
As millions of adult employees around the world start working from home during the COVID-19 shutdowns, this devoted dad took an adorable video of his average social distancing day on the job—and the resulting footage is pretty darn sweet.
https://www....ng-from-home/
** On Her 86th Birthday, Check Out the Jane Goodall Documentary Trailer We Can All Use Right Now: 'The Hope'
This week, National Geographic released the trailer for a new documentary about the incredible life of scientist and activist Jane Goodall—and it is already shaping up to be a much-needed lesson in global optimism.
https://www....se-right-now/
** It's not all so grim.
Check out these facts and stats about the virus that will give you a small piece of mind:
https://8000...out-covid-19/
** World's Oldest Coronavirus Survivor?
An Oregon veteran who celebrated his 104th birthday on Wednesday could be one of the oldest people in the world to survive the new coronavirus.
https://www....4th-birthday/
** 3D-printing facility in California stepping in to help with face shields in fight against coronavirus
https://www....-coronavirus/
** Empire State Building flashes red to honor first responders
The red and white lights that help to bring the city together will be on display until the end of the month.
https://www....t-responders/
Watch As The FDNY Surprises Healthcare Workers With Round Of Applause
https://patc...ound-applause
** Researchers are working around the clock.
A San Francisco doctor featured in the Netflix documentary "Pandemic" announced that he and his team have discovered a potential coronavirus cure — which will now be tested by the US military to see if they agree with his findings. This could be ready for the public by September.
https://nypo...navirus-cure/
** Families Are Together
We know this isn't the case for everyone, but there is something to be said about being forced to take some time to slow down, be with loved ones in our home, and make memories even in this scary time. Learn more about each other, play games, watch movies, take photos, and just relax and enjoy the time you have with your family right now.
We're all so used to coming and going every day with work, school, practices and meetings, and other scheduled activities but since we're all forced to slow down and stay inside, we have the chance to spend quality time with the ones that matter most. <3
** John Krasinski's 'Some Good News' Twitter account will brighten your timeline!
https://mash...tter-account/
And remember, with each day that this virus exists, scientists, medical professionals, and top laboratory workers are all putting their brilliance to good work as they try to come up with a solution.
From studies on how to lessen the effects of the virus, to a vaccine, they're always moving forward and making progress.
They will find more answers, they will create a vaccine, and we will get through this.
Stay safe, friends... And to all of the amazing "essential" workers out there, we appreciate you all! Thank you especially to our doctors and nurses, firefighters, police officers, paramedics, truck drivers, delivery drivers, and so many others out there risking their lives for us!
Share More Positive News! | Check out our Paint-At-Home options!