Glancer's Best of Naperville Awards and Alive Center Charity Event
We all remember it like it was yesterday: Pinot's Palette of Naperville was the winner in the entertainment category of Glancer Magazine's 2015 Reader's Choice Program. Please, hold your applause. We've been showered in too much praise already.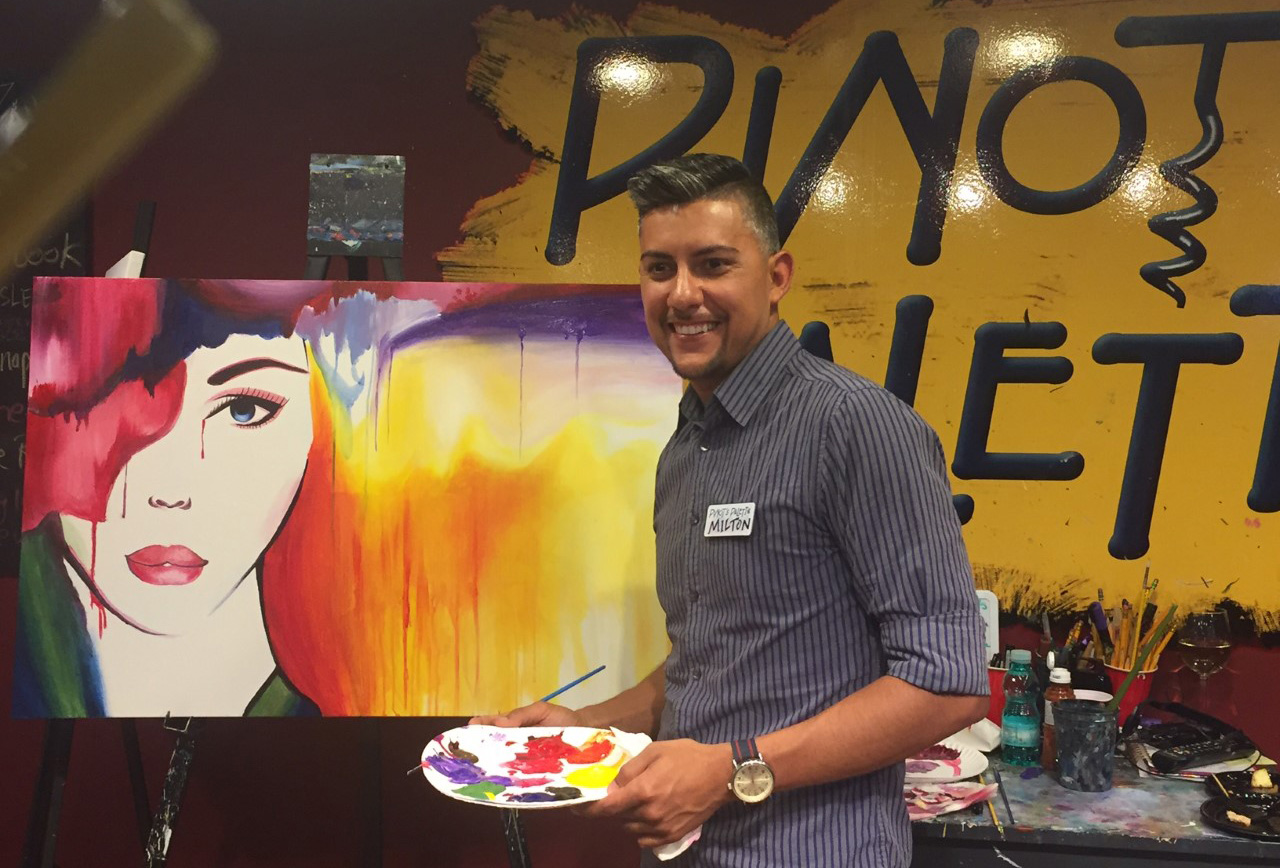 This year we won something else: the opportunity to host the next batch of Naperville's best. On Wednesday, July 13, we hosted the trendiest bunch of up-and-comers you've ever seen at a fabulous cocktail party. The "Splash of Color" VIP Summer Celebration celebrated Glancer Magazine's 2016 Reader's Choice Program and the 2016 Creative Mind Scholarship Recipient, Nicholas Adams. Winners were announced, certificates exchanged hands and dreams came true.
Cocktails and hors d'oeuvres were served and the event featured beautiful people sporting glam outfits. Our staff fit right in, of course. A raffle and paint brush pull added to the festive atmosphere and raised money for the Alive Center of Naperville, which helps promote positive experiences for teens and adults.
Pinot's Artist Milton Coronado painted the outline of Glancer Magazine's Splash of Color woman and invited guests to fill in her vibrant colors (pictured above). Our lovely attendees called on the painting skills we've taught them and created a beautiful work of community art to commemorate the event. Guests also raised $1,000 for Alive Center who promotes positive influences for local area teens.
We'd like to thank everyone who attended for making us feel popular. We can't wait for next year!
Visit our website: www.pinotspalette.com/naperville Please contact our studio at 331-457-5440 or email us at naperville@pinotspalette.com. Don't forget to follow us on Facebook, Instagram, Twitter and Pinterest.
Blog by: Jacquelyn Olson