Nature's Palette: Fall Decor Inspired by the Outdoors
This outdoor-inspired decor will infuse your home with the spirit of the season.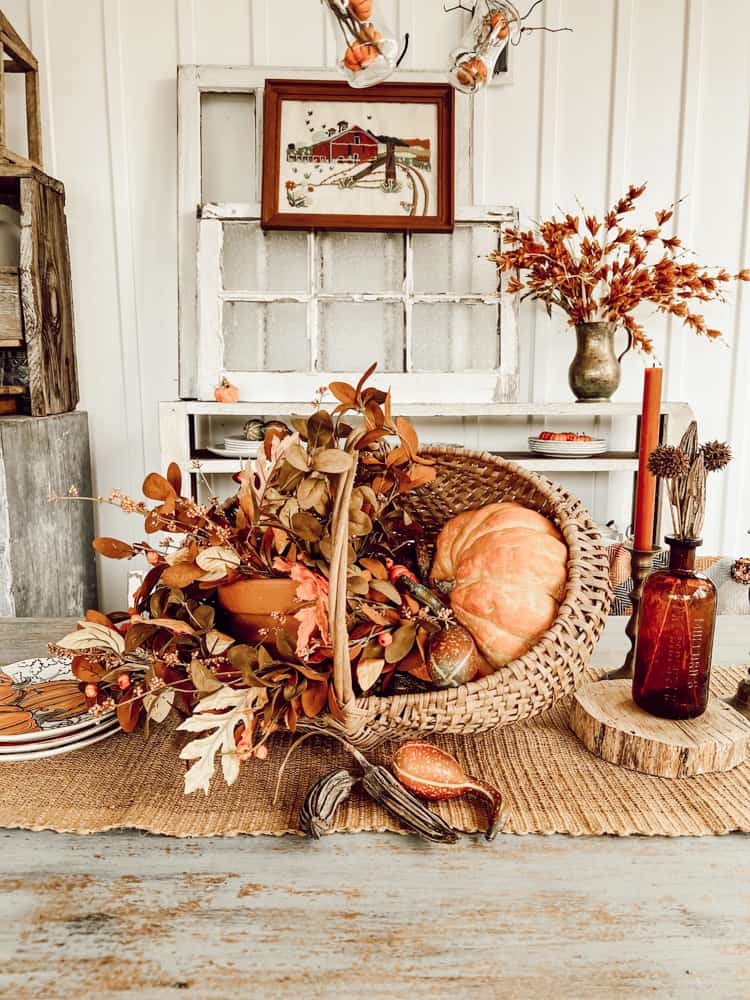 Soon the leaves will begin to turn and a crispness will fill the air; There's an undeniable charm to the fall season. One of the most delightful aspects of this time of year is the vibrant beauty of nature as it undergoes its own transformation. Why not bring some of that natural splendor into your home?
Here are some ideas for fall decor inspired by the outdoors that can provide creative ideas to infuse your living space with the rich colors, textures, and warmth of autumn.
1. Gather Natural Elements
The first step in creating outdoor-inspired fall decor is to gather elements from nature. Head outdoors with a basket or tote bag and collect items like colorful leaves, pinecones, acorns, branches, and interesting rocks. These natural treasures will become the foundation of your fall decor.
2. Create a Seasonal Centerpiece
One of the simplest and most impactful ways to bring the outdoors in is by creating a seasonal centerpiece. Find a rustic wooden tray or a woven basket and arrange your collected natural elements along with some seasonal favorites like pumpkins and gourds. This centerpiece can adorn your dining table, coffee table, or even a mantel.
https://find...rpiece-ideas/
3. Leafy Garland and Wreaths
Fall leaves are nature's artwork, and you can use them to create stunning garlands and wreaths. Thread colorful leaves onto twine to craft a beautiful garland to drape over your fireplace or along a bannister. For the front door, design a wreath using leaves, pinecones, and twigs for a warm and welcoming touch.
https://home...leaf-garland/
4. Earthy Color Palette
Autumn is known for its earthy color palette of deep oranges, rustic browns, and rich reds. Incorporate these warm hues into your decor through throw pillows, blankets, table linens, and even wall art. Earth-toned accessories and textiles will help create a cozy and inviting atmosphere.
5. Natural Textures
Embrace natural textures like burlap, jute, and wood to mimic the feel of the outdoors. Consider adding burlap table runners, jute-wrapped candles, and wooden trays or coasters. These elements add rustic charm and a tactile dimension to your decor.
6. Candlelit Ambiance
As the days grow shorter, candles become an essential part of fall decor. Place an assortment of pillar candles or tea lights in lanterns, mason jars, or hurricane vases. The warm glow of candles enhances the cozy, autumnal ambiance in your home.
7. Seasonal Scents
Don't forget to appeal to the sense of smell. Incorporate seasonal scents like cinnamon, apple, pumpkin spice, and vanilla into your decor through scented candles, potpourri, or essential oil diffusers. These fragrances will evoke the comforting feeling of fall.
8. Fall Foliage Art
Celebrate the beauty of fall foliage by creating your own nature-inspired artwork. Frame pressed leaves or make leaf rubbings to display on your walls. This personal touch adds a unique element to your decor.
https://sing...aves-artwork/
9. Outdoor Dining
Extend your outdoor-inspired decor to the dining table by using wooden chargers, rustic dinnerware, and cloth napkins in autumnal colors. Arrange a centerpiece of fresh flowers or a bowl of seasonal fruit as a finishing touch.
10. Cozy Nooks and Throws
Create cozy reading nooks or relaxation spots with plump pillows and soft throws in warm, fall-inspired colors. These inviting spaces are perfect for curling up with a good book and a cup of hot cider.
BONUS: DIY ART WITH PINOT'S PALETTE
We're offering an array of paintings on the calendar these nextfew months that will look stunning in your home for the season. Here's what's coming up:
9/10 Poppies A La Van Gogh -
https://www..../event/711513
Autumn Prelude
Summer has come to a close. The air has started to cool. The leaves have started to change and suddenly the world is full of color.
9/10 -
https://www..../event/704205
9/29 -
https://www..../event/704235
9/11 Pleasantly Pumpkin -
https://www..../event/704204
9/15 Pumpkins and Flowers
Toys For Tots Fundraiser at the VFW Post 3873 in Naperville
Deck the halls this fall with this beautiful painting!
This class is a fundraiser for Toys for Tots at the VFW Post 3873 in Naperville on Jackson Avenue. Learn more about Toys For Tots here:
https://dupa...RedirectInd=3
Feel free to bring an unwrapped toy to donate, not necessary, but appreciated.
Sign Up For This Painting:
https://www..../event/711807
9/16 Harvest Harmony -
https://www..../event/704213
9/17 Pumpkin Spice -
https://www..../event/704216
Fall Mosaic Art!
During this three-hour class, we will teach you the basics of making your own garden mosaic, supply you with everything you need and be there every step of the way to help you create a personalized piece to display in your garden. (or home!)
September 17th -
https://www..../event/706677
September 20th -
https://www..../event/704422
9/23 Painted Pumpkins -
https://www..../event/704223
9/25 Picking Perfect Pumpkins -
https://www..../event/704236
9/30 Rustic Pumpkin Trio -
https://www..../event/704237