Amazing Ways to Deck The Halls This Season!
Thanksgiving is over and that means it's time to turn your home's Autumn decor into full-blown Christmas!!!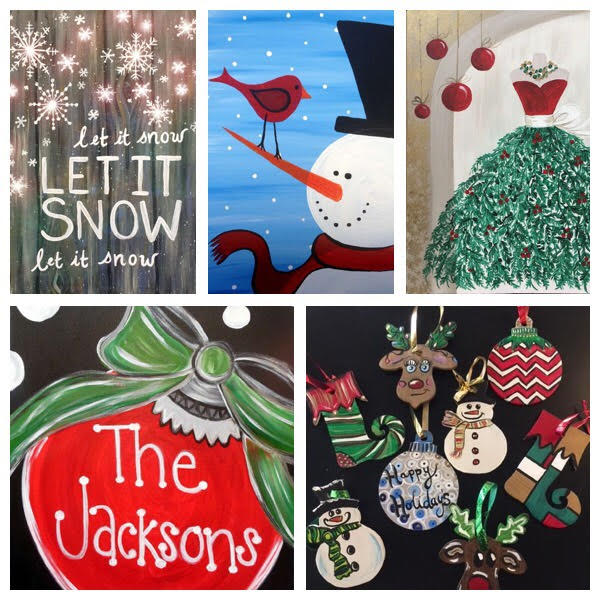 Trim your tree and everything else in your home, with some of these ideas! From classic to modern, rustic to chic, and subtle tones to color everywhere, there's something here to fit your style. Whether you're ready to give your home's holiday decor a full makeover, or just looking to swap out some old things for new, enjoy the spirit of getting creative this season!
HGTV's 25 Favorite Ways To Deck The Halls:
http://www.h...alls-pictures
Good Housekeeping's 80 Christmas Decorating Ideas:
https://www....ration-ideas/
With a list-full of handmade holiday decor projects, you'll be able to tame your inner-crafty self and even recruit the kids to help with some of these ideas, too!
You can go as extravagant or simple as you want with crafty decor, and remember to have fun when creating it! Making something beautiful to use in your home, year after year, will add joy and nostalgia into your decor. You can also use some of these handmade ideas to give out as gifts this season, so others can use them in their homes, each year as well!
Country Living's 37 DIY Christmas Decoration Ideas
http://www.c...ations-1209/?
Dollar store holiday crafts:
https://www....303/index.cat
************************************************************************************************************
How about creating some of your own, personal holiday artwork to display in your home?!
(*just SOME of the fabulous things you can make, are shown, above...)
Join us for a class and create as many fabulous masterpieces as you want! They make great conversation pieces when you have company and add a special touch to your traditional, seasonal decor. Have fun making some lovely artwork, even some that is illuminated, giving the room a lovely glow, and enjoy a night out with in wine and painting class, while you make them!
Be sure to check out our website, listed below, for information on our classes and to view our calendar!! We have some amazing paintings coming up for the holidays! We're offering classes, both in our studio and at the Fox Valley Mall in Aurora so we have TONS of dates, times, and pictures to choose from! We'll have kids' classes, illuminated paintings, long canvas classes, beautiful winter scenes, classic holiday themes, and more! This is one of the most popular times of year for our classes as people absolutely LOVE to paint fun and seasonal decor to fill their homes with and even to give out as handmade gifts to loved ones!
Stop in the studio to check out the location and for more info about our classes. Be sure to check out our gift certificates... they make a phenomenal gift ideas for anyone! Giving the gift of an experience is always a great idea! It's something practical and thoughtful, and will allow others to enjoy a fun night out, too!
Share Sign up for a painting class with us!!! | Purchase a gift certificate!