Top Ten To Do's When the Temperature Tumbles
Baby, it's cold outside! No matter how festive that song can make you feel, it still doesn't make the temperature gauge rise. So while you keep the winter songs playing, here are some fun things to do that will keep you from going stir crazy but will also keep you warm!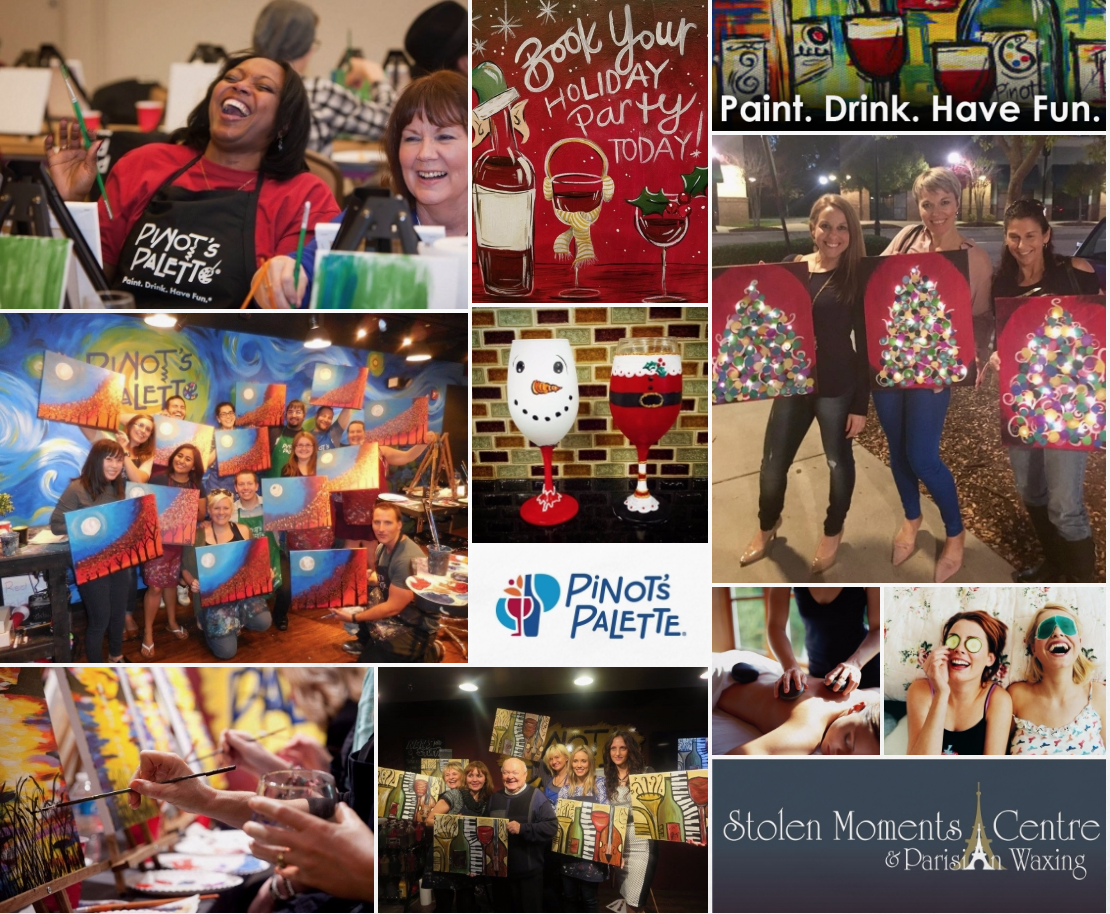 *Create a Masterpiece
Come to Pinot's Palette and create a beautiful painting by yourself or with your friends!
*Binge Watch a New Netflix Series
Netflix is offering more and more original shows that keep rising the ranks!
*Play Board Games
You can never play enough monopoly - right?
*Day drink, the Adult Way
Twist open a bottle of wine while you clean the house or wrap presents! (Or head to Pinot's Palette for a more exciting activity while you sip)
*Read a Book
Curl up on the couch with some hot coco and catch up on some overdue reading.
*Find a New Hobby
Woodburning, knitting, or painting. (We heard Pinot's Palette is a great way to learn how to paint!)
*Catch Up With Some Friends
Give them a call or meet up for some hot coffee!
*Have a Spa Day
Put some bath bombs in the tub and paint your toes, or head out to your favorite spa to treat yourself! (Pinot's Palette has a great deal going on with Stolen Moments Centre - click the link below to find out more)
*Try a Few New Recipes
Spend the day in the kitchen and figure out which recipes make the final cut to be served at parties and which ones taste like a fruitcake.
*Nothing!
Spend the day focusing on your mental health and relax. If you think of something you should be doing - make a list and head back to relaxing!
Call the studio today at 331-457-5440 for more information, or you can email us at Naperville@PinotsPalette.com
And don't forget to follow us for the latest updates and pictures!
Facebook: Pinot's Palette Naperville
Instagram: PinotsPaletteNaperville
Twitter: NapervillePinot
Snapchat: NapervillePinot
Share Click Here to Check Out the Spa Deal | Click Here to Pick Your Painting