What Makes Vincent van Gogh's Artwork So Unique?
Vincent van Gogh's artwork is celebrated for its uniqueness and continues to captivate audiences worldwide. Learn about some of the ways his art was so different and come into Pinot's Palette to make some Van Gogh-inspired art of your own!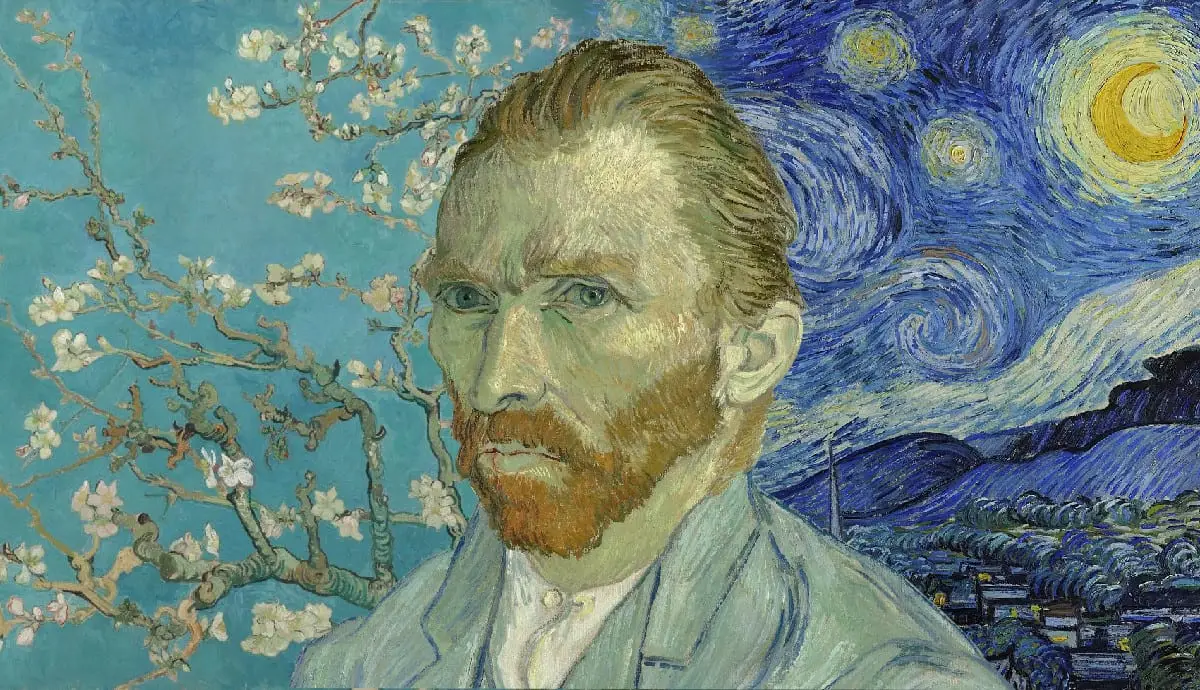 Vincent van Gogh was a Dutch Post-Impressionist painter. His life and art are characterized by passion, emotion, and creativity. Born in 1853, van Gogh's artistic journey was marked by struggle, as he faced mental health challenges and financial difficulties throughout his life.
Despite these obstacles, he produced over 2,000 artworks, including some of the most iconic and beloved paintings in art history. Van Gogh's unique style is defined by his expressive use of color, textured brushwork, and a profound connection to nature and the human experience.
His works, such as "Starry Night" and "Sunflowers," are celebrated for their emotional depth, vibrant palettes, and ability to convey the complexities of the human spirit. Van Gogh's legacy endures as an inspiration to artists and art lovers worldwide, serving as a testament to the enduring power of creativity and the human spirit.
---> Several factors contribute to the exceptional and distinctive nature of his art:
(1) Expressive Use of Color
Van Gogh was a pioneer in the use of color to convey emotion and meaning in his artwork. He used vibrant, often unconventional color palettes to represent the moods and feelings he wished to express. His bold and expressive use of color gave his paintings a distinctive vibrancy and energy.
(2) Textured Brushwork
Van Gogh's brushwork is known for its texture and intensity. He often applied paint thickly and with visible brushstrokes, creating a sense of movement and depth in his works. This technique, known as impasto, added a tactile quality to his paintings.
(3) Emotional Depth
Van Gogh's art was deeply personal and emotional. He often painted scenes and subjects that resonated with his own experiences and emotions, such as his struggles with mental health. This emotional depth is palpable in his paintings, making them highly relatable and impactful.
(4) Innovative Perspective
Van Gogh experimented with perspective and composition in ways that were unconventional for his time. He often portrayed subjects from unusual angles or with exaggerated proportions, giving his work a distinctive and sometimes dreamlike quality.
(5) Landscape and Nature
Van Gogh had a profound connection to nature, and his landscapes are a testament to this affinity. He captured the beauty and vitality of the natural world with a sense of awe and reverence, infusing his landscapes with a spiritual quality.
(6) Portraits and Humanity
Van Gogh's portraits, including his self-portraits, are renowned for their ability to convey the inner lives of his subjects. He sought to capture the essence of the human spirit and often depicted the character and emotions of the people he painted.
(7) Variety of Styles
Over the course of his career, van Gogh explored various artistic styles and movements, from Impressionism to Post-Impressionism. This versatility allowed him to develop a unique style that incorporated elements from multiple artistic traditions.
(8) Personal Symbolism
Van Gogh often used symbolism in his art to convey deeper meanings. For example, sunflowers were a recurring motif in his work, symbolizing hope and admiration. The use of personal symbolism added layers of meaning to his paintings.
(9) Prolific Output
Van Gogh's prolific output of over 2,000 artworks in just a decade is a testament to his dedication and passion for art. His relentless pursuit of self-expression and improvement contributed to the uniqueness of his body of work.
(10) Legacy and Influence
Van Gogh's art had a profound impact on subsequent generations of artists. His unique style and approach to color and emotion influenced movements such as Expressionism and Fauvism, leaving a lasting mark on the art world.
***** COME PAINT YOUR OWN VAN GOGH *****
Sept 10 - 'Poppies A La Van Gogh'
This painting combines elements of several of Van Gogh's paintings. The contrasting colors ensure your poppies will almost leap off the canvas!
https://www..../event/711513
Sept 16 - 'Starry Night' DATE NIGHT
Paint Van Gogh's Starry Starry Night in a Date Night style. You'll paint one canvas and your date will paint the other one. Push them together at the end of class and see your large collaborative work of art, come to life!
https://www..../event/704326
Sept 22 - 'Starry Night Ocean Tide'
Take yourself away and imagine the ocean tide coming up on the beach as you paint this Van Gogh inspired ocean view!
https://www..../event/704203
Sept 28 - 'Starry Night By The Lake' DATE NIGHT
This simplified version of the popular Van Gogh painting places the viewer lakeside, surrounded by majestic pine trees.
https://www..../event/704210
Share MORE About Van Gogh | Check Out Our FULL Class Calendar