The Art Of Mosaics Throughout History (& How You Can Make Your Own!)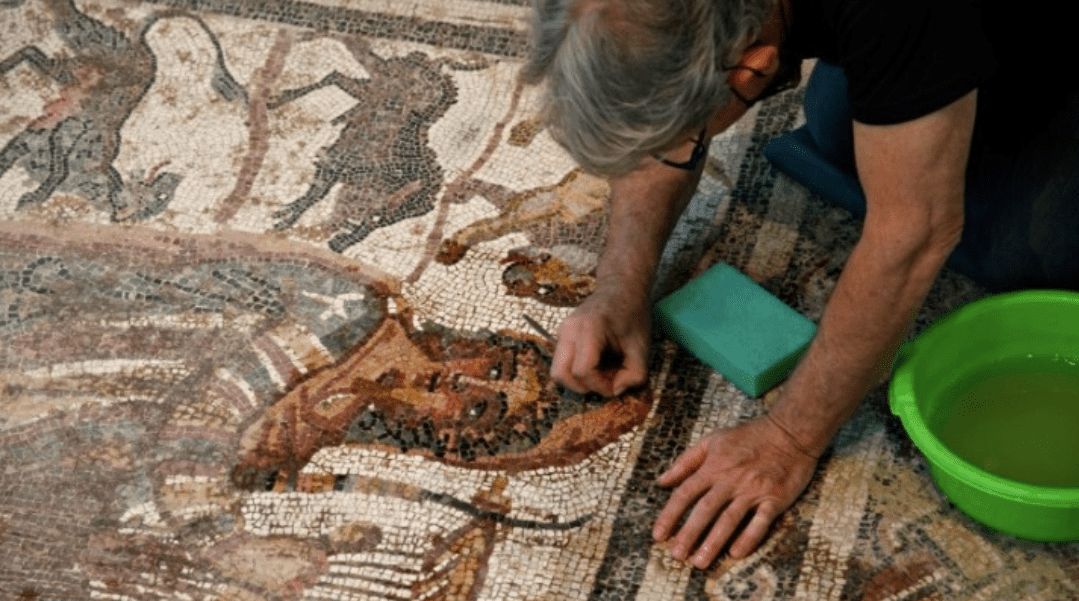 Mosaic art stands as a testament to humanity's creativity, ingenuity, and cultural evolution.
From ancient civilizations to modern masterpieces, the history of mosaic art is a tapestry woven with cultural significance, artistic innovation, and enduring craftsmanship.
COME MAKE SOME MOSAICS With Us!
We're offering some Fall Mosaic Classes where you'll create your very own personalized garden mosaic!
During this three-hour class, we will teach you the basics, supply you with everything you need and be there every step of the way to help you create a personalized piece to display in your garden.
The available mosaic forms will include a Flower Pot, Square Stepping Stone, Flower Garden Stake, Gnome, Pumpkins, Mushroom, and a Turtle.
Sunday, Sept. 17
https://www..../event/706677
Wednesday, Sept. 20
https://www..../event/704422
Let's explore the fascinating evolution of mosaic art throughout history:
Ancient Origins: The Birth of Mosaic Art
The history of mosaic art dates back to ancient times, with early examples found in regions such as Mesopotamia, Egypt, and Greece. In Mesopotamia, around 3000 BCE, clay cones were used to create intricate mosaics on temple walls, often depicting religious and mythological scenes. In Egypt, decorative stone and glass fragments were incorporated into tombs, adding both beauty and symbolism to the resting places of pharaohs.
Gleaming Beauty of the Roman Empire
It was during the Roman era that mosaic art truly flourished, becoming an integral part of public and private spaces alike. Romans used small, colored stones known as tesserae to create elaborate mosaics that adorned floors, walls, and even ceilings. These mosaics ranged from simple geometric patterns to intricate scenes depicting mythology, nature, and daily life. The famous Alexander Mosaic from Pompeii remains a testament to the skill and artistry of ancient mosaicists.
Byzantine Elegance and Religious Significance
As the Roman Empire transitioned into the Byzantine era, mosaic art continued to thrive. Byzantine mosaics are known for their exquisite detail, vibrant colors, and religious themes. In churches and basilicas, mosaic artworks depicted religious figures, stories from the Bible, and scenes of heavenly glory. These mosaics served as a visual means of conveying spiritual teachings to the masses.
Islamic Intricacy and Mathematical Precision
Mosaic art also found its way into the Islamic world, where it was embraced as a distinctive form of expression. Islamic mosaics, often characterized by intricate geometric patterns, graced the walls and ceilings of mosques and palaces. The use of mathematics and symmetry in these mosaics reflected Islamic principles and the harmony believed to exist within the universe.
Revival and Renaissance: Mosaic Art in Europe
During the Renaissance, mosaic art experienced a revival in Europe as artists sought to emulate the grandeur of ancient times. In Venice, the art of smalti—a type of colored glass—was perfected, giving rise to the iconic mosaics that adorn the city's basilicas. These intricate mosaics, with their shimmering surfaces, captured the essence of the era's artistic rebirth.
Modern Mosaics: Blending Tradition and Innovation
In the modern era, mosaic art has embraced new techniques, materials, and concepts while maintaining its link to tradition. Contemporary artists use a wide range of materials, including glass, ceramic, stone, and even recycled materials, to create mosaics that push artistic boundaries. From public installations to private art studios, mosaic art continues to inspire and captivate with its enduring allure.