Noteworthy Hispanic Artists and Their Work Throughout History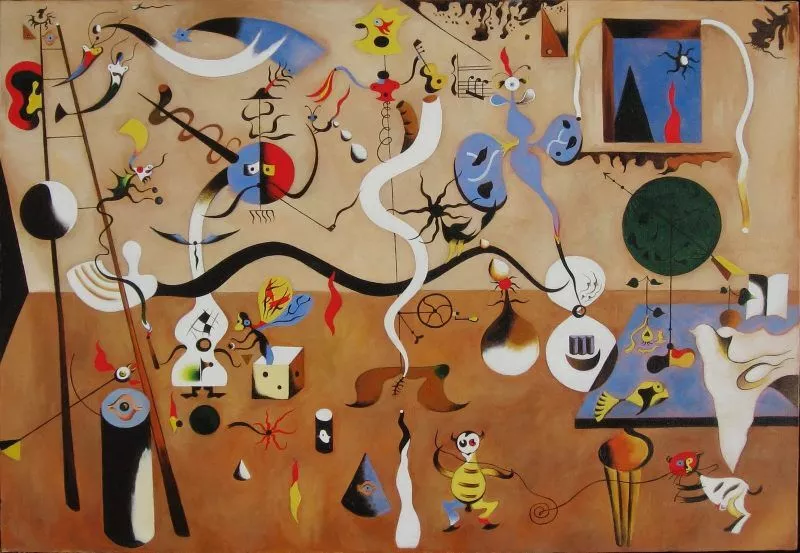 Hispanic Heritage Month, also known as Latinx Heritage Month, is a month-long celebration that takes place in the United States from September 15th to October 15th. It is a time dedicated to recognizing and celebrating the contributions, culture, history, and achievements of Hispanic and Latinx Americans, who have roots in Spain, Mexico, Central America, South America, and the Spanish-speaking nations of the Caribbean.
Hispanic Heritage Month originally began as a week-long celebration in 1968 under President Lyndon B. Johnson. It was later expanded to a month-long observance by President Ronald Reagan in 1988. September 15th was chosen as the starting point because it marks the anniversary of the independence of five Latin American countries: Costa Rica, El Salvador, Guatemala, Honduras, and Nicaragua.
During Hispanic Heritage Month, a wide range of events and activities are organized across the United States. These may include parades, festivals, cultural performances, art exhibitions, film screenings, panel discussions, and educational programs. Many schools and universities also incorporate Hispanic heritage into their curriculum during this time.
This month is an opportunity to recognize and celebrate the achievements of Hispanic and Latinx individuals in the art world:
LET'S TAKE A LOOK AT SOME IMPORTANT HISPANIC ARTISTS THROUGHOUT HISTORY!!!
(1.) Frida Kahlo (Mexico)
Frida Kahlo is perhaps one of the most iconic artists of the 20th century. Her self-portraits and works exploring identity, pain, and Mexican culture have left a lasting impact on the art world.
(Noteworthy Painting): 'Dos Fridas'
Separating the art from the artist seems impossible in the case of modern Hispanic artists such as Frida Kahlo. Frida is now the best-known Latin American painter. She reached international fame during her lifetime and has achieved legendary status posthumously.
Kahlo is not only known for her art but also for her life history tainted with tragedies and struggles. She became an icon and an idol due to her expression of national identity and sociopolitical ideas.
Dos Fridas ("Two Fridas") represents the before and after of being abandoned by her husband Diego Rivera. One of them is dressed in European attire symbolizing her time in Paris, and the other wears a Tehuana dress from Oaxaca, Mexico.
This is one of the most famous Hispanic paintings because it has all of the identifiers of Frida's artwork: a surrealist self-portrait with linked eyebrows, duality, and opposites, conceptualism, vivid colors, the Tehuana dress, and symbolism.
(2.) Diego Rivera (Mexico)
Diego Rivera was a renowned Mexican muralist known for his large-scale frescoes that often depicted scenes from Mexican history and social issues. His murals can be found in Mexico and the United States.
(Noteworthy Painting): 'Sueño de una tarde dominical en la Alameda Central'
Many of Diego Rivera's murals are considered emblematic Hispanic paintings. The "Sunday Afternoon Dream at the Central Alameda" contains all important Mexican personalities—like La Catrina and Frida Kahlo—and eras, such as colonization, independence, imperialism, and revolution. Diego Rivera himself appears as a kid running through the town square.
Diego Rivera was a monumental figure of Latin American Art and Hispanic culture during his lifetime. He was part of "The Big Three," along with Clemente Orozco and David Alfaro Siqueiros, who were muralist pioneers in Mexico.
Rivera's frescoes solidified Mexican presence in the international art scene. Bold colors, prehispanic art, flowers, historical passages, and elements of Mexican culture define his work.
(3.) Joan Miró (Spain)
A Spanish surrealist painter, Joan Miró's works are known for their dreamlike, abstract quality. He was a pioneer of automatic drawing and painting.
(Noteworthy Painting): 'Carnaval del arlequín' **Shown in photo, above.
Childhood memories, spontaneity, drowsiness, and delirium are the probable causes of one of the most famous Hispanic paintings: Joan Miró's "Harlequin Carnival." According to an interview, Joan was experiencing starvation due to the lack of money while he painted this piece. He tried to portray the hallucinations he had. Miró's luck changed drastically when he exhibited at the Peinture Surréaliste of Paris.
Joan Miró was a Catalan sculptor, painter, set designer, ceramic artist, and printmaker. He was part of the surrealism and automatism movements—the latter is about letting the unconscious mind take over the painting. He influenced Hispanic art culture and expressionists including Jackson Pollock. Joan was one of the few top artists who was able to enjoy wealth and fame during his lifetime.
(4.) Antonio Gaudí (Spain)
Although primarily an architect, Gaudí's designs were heavily influenced by art and nature. His distinctive architecture, seen in structures like the Sagrada Familia, is considered a work of art in itself.
(Noteworthy Architecture): Casa Vicens
Before the trendy Gracia district in Barcelona was a neighborhood, it was a separate village of its own.
The wealthy Catalan stockbroker Manuel Vicens Montaner commissioned Gaudi to build his second home as the architect's very first architectural project after graduating.
Gaudi built the four-story Casa Vicens with Neo-Moorish influences, a revival style of the 13-16th century Mudejar architecture by Al-Andalus, or the Arab-Muslim presence in the Iberian Peninsula.
One of the most popular highlights of Casa Vicens is its smoking room, a vibrant space that was built for men to relax which features an ornate, palm-tree-like, bright blue plasterwork ceiling and papier-mache-tiled walls.
In 2014, the Andorran bank MoraBanc purchased Casa Vicens and restored it, later opening it in 2017 to the public as a museum.
(5.) Francisco Goya (Spain)
Known simply as Goya, he was born and raised in Spain but also lived in France and Italy. He was a great admirer of Diego Velázquez and started off his career imitating his artwork. Francisco was the precursor of the impressionist movement.
(Noteworthy Painting): 'La maja vestida '
"The Clothed Maja" is one of the masterpieces by Francisco Goya. The identity of the Maja is still a mystery. When he painted this, he was trying to prove that a woman can be seductive regardless of what she is wearing.
Goya poured confidence into the canvas as he made loose brushstrokes and used thick layers of paint. Partially, the beauty of this piece relies on her thin, girded tunic that suggests there is a fan nearby.
(6.) Pablo Picasso (Spain)
The innovative author was the father of Cubism. People consider him to be one of the most influential Hispanic artists of history.
(Noteworthy Painting): Guernica
During the Spanish Civil War, a German legion with Italian fighter planes destroyed the Biscayan village of Guernica in support of the Francoist side.
Pablo Picasso started this famous Hispanic painting days after the event. "Guernica" was not seen only as a mural but also as a timeless icon commemorating all of those who have suffered the consequences of war. It transcends the borders of the artistic world. Admire Guernica at the Museo Reina Sofía (Queen Sofia Museum).