Farewell, Sweet Summer
Check Out These Ideas For Ways To Spend The Last Days Of Summer!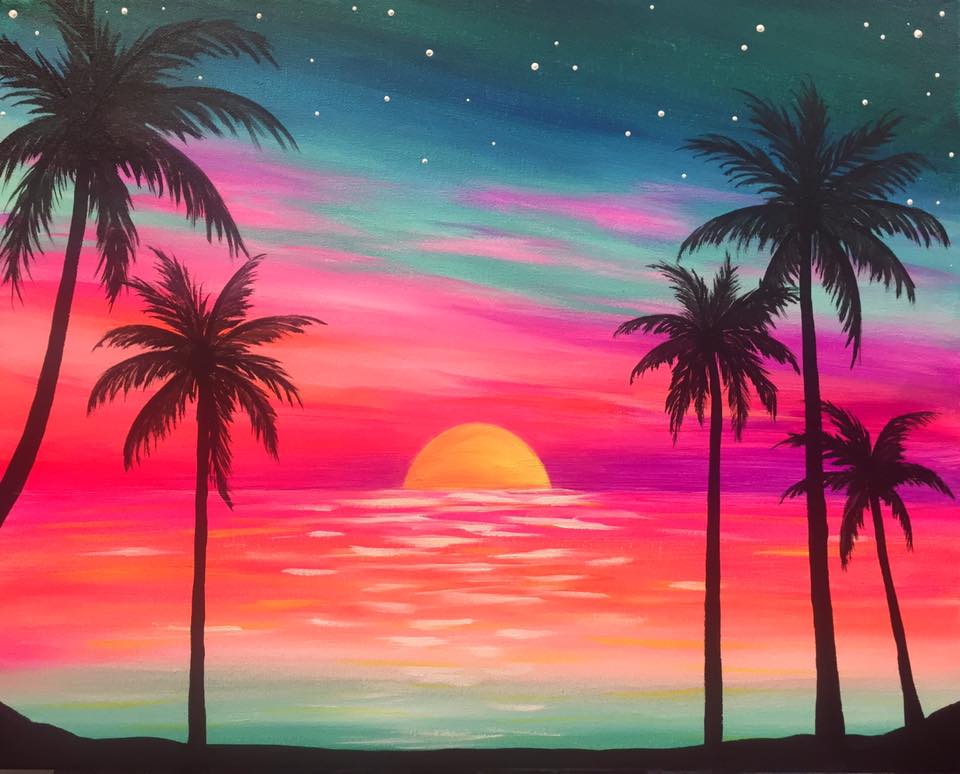 This Summer has been one for the books, but sill, it's never fun to say goodbye to the warmest season of the year.
From vacations and no school, to pool and beach life, kids playing with friends, and crisp summer cocktails, this time of year is something special.
We have some great ideas for ways to spend the last few weeks of the summer, so enjoy some time with the family, take some time for yourself, and reconnect with friends with these ideas:
— Girls Night In
It's been really hard to see people these past few months. We're all in different places, both mentally and physically, and it can become really depressing to go without our bffs.
While many of us are still hard-core social distancing, there are SO MANY great options for spending time with friends, virtually!
Here are some fun ideas for a Girls' Night In:
https://www....girlsnightin-
— Date Night Picnic
Pack some yummy dishes and a bottle of wine and head to a beautiful spot to enjoy the view with your honey! Spread a blanket, fins a park with tables or benches, or bring some chairs and have a nice little romantic date night out of the house in the clean, open air.
If your favorite restaurant is serving food for takeout, stop by to grab some deliciousness, and take that to your specials spot for your picnic! :)
— Dining At Home
Summer is the perfect time to take your meals outside and enjoy the long days and nice weather. With the heat, sometimes it really nice (and even fancy) to spruce up your regular dinner routine; Enjoy some light bites and cool Sumer cocktails with friends and family.. or even by yourself, and take in the last few weeks of the season's long twilight.
*Delicious Summer Drinks and Light Bites:
https://www....ndlightbites-
— Soak Up The Sun
Lounge by the pool, take a vacay to a beach, or just lay out in your back yard for a bit. Remember the weather will be cold soon enough, so enjoy this time with that warm sun and soak up all the vitamin D you can!
Play some music, read a book, enjoy a margarita… and invite loved ones to spend time outside OR just relax on your own.
*Enjoy some time outside as a family with some fun games:
https://www....mes-for-kids/
— Camping
Whether you're traveling to a camp site, hiking to a lovely spot, or just enjoying the camping experience in your own backyard, we LOVE the idea of camping for some end-of-Summer camping!
Bring some yummy campfire foods into the mix, and you've really got something special!
*Check out these camping dishes:
https://www....fire-recipes/
*The BEST S'mores:
https://www....s-taste-test/
— Pamper Yourself
Summer tends to be a season where we use more vacation days and take more time off; If you're a teacher, you really get a nice break to enjoy the season!
Once the school year starts back up (whatever that may mean for each of us this year), things start to become much more hectic.
The kids' school and extracurricular schedule gets crazy; Work, meetings, and OUR extracurriculars become intrusive, and it's just hard to take some time for yourself in all the chaos.
Remember to breathe and relax from time to time, and especially now, before the year starts back up again.
*Here are some safe and easy ways to pamper yourself right now— no leaving the house, necessary:
https://thea...per-yourself/
— Get Creative!
Spend some time painting and getting in touch with your inner-artist with some in-person AND virtual art classes.
Check out some of the upcoming events on our calendar (link at the bottom of the page) and see what's coming up! From in-person (limited seating) at the studio, to staying at home with loved ones and making art, we've got it all!
Virtual Classes: Enjoy the Pinot's Palette experience from the comfort of your home! Register for one of our live, virtual events. Our studio's artists will guide you step-by-step through the project. The experience is completely interactive - you'll be able to ask the artists questions throughout the event.
*To provide a safe, no interaction pick up environment, your take-home painting kit will be available for pickup outside of our studio! :)
--- (Take Home Paint Kits):
https://www....perville/shop