Mother's Day
It's easy to get into a rut when shopping for gifts for your mom. A bouquet of flowers here, a bottle of her go-to perfume there, and you're done. But this Mother's Day, try to surprise mom with something a little bit outside the box that shows you put in the effort to make her day special. Having a hard time coming up with creative Mother's Day gift ideas? We've got you covered.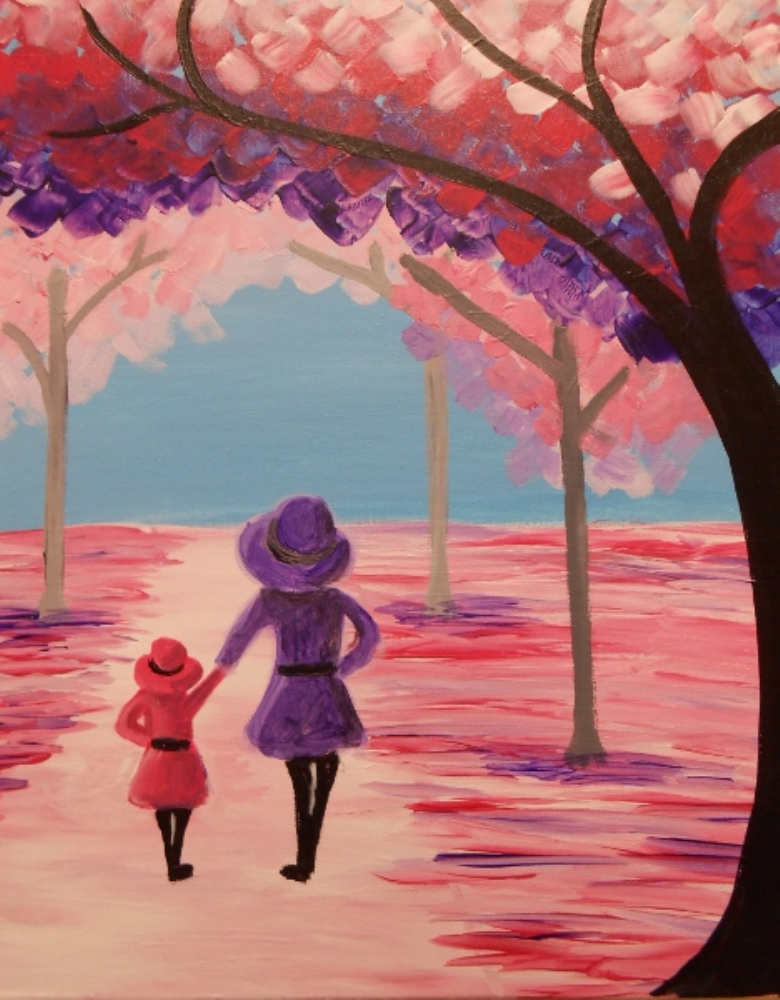 CREATE SOMETHING CUSTOM
When you were in kindergarten, your mom treasured each handmade drawing and macaroni necklace you brought home for her. Hopefully you've moved on from macaroni, but a thoughtful DIY gift is touching, no matter how old you are. Consider making a scrapbook, or whatever opportunity tour preferred medium allows; woodworking, pottery, painting, jewelry making, or needlecraft. If you're looking for a little more structured medium, check out purchasing a latitude/longitude bracelet for her with a location that means something special to the both of you. Or grab a book like "I Love You Mom, and Here's Why." This little book provides small prompts like your favorite memory of the two of you, your favorite trait about her, and even a spot to draw what you think is in her heart! (Don't forget to add chocolate in there)
GIVE AN EXPERIENCE
Rather than something you can wrap in a box, think about giving an experience that will provide memories for years to come. Whether you share it with her or give it as a gift she can enjoy on her own, your mom will appreciate the thoughtful gesture. Think along the lines of concert or theater tickets, a weekend getaway (to really go big, offer to watch pets or younger children while she's gone!) or a visit to an exhibit she's been wanting to see at a local museum. Many zoos and aquariums offer behind-the-scenes animal encounters so she can meet her favorite creature up close and personal. If you live nearby, you can always take her to a nice dinner followed by a paint and sip class together, just the two of you.
CELEBRATE MOM WITH A LIVING GIFT
You already know your mom is the nurturing type! A fruit tree sapling is a great gift that will provide lots of enjoyment down the road. Try to find something that thrives in the local climate and is one of her favorites to eat. If she's short on space, find something that can flourish in a pot, like a pepper plant or a blooming houseplant like an orchid.
It's easy to get busy and treat gift-giving like a chore. We've all done it, and there will be plenty of years left for last-minute perfume-giving. But this year, whether you give a DIY Mother's Day gift or an extravagant weekend away, take the time to pick something she'll never forget.
Call the studio today at 331-457-5440 for more information, or you can email us at Naperville@PinotsPalette.com
And don't forget to follow us for the latest updates and pictures!
Facebook: Pinot's Palette Naperville
Instagram: PinotsPaletteNaperville
Twitter: NapervillePinot
Snapchat: NapervillePinot
Share Check Out Our Mother's Day Classes Here! | Other DIY Craft Ideas for Mom!