Mother's Day Gift Certificate BOGO
Just in time for Mother's Day, we have a special offer for you.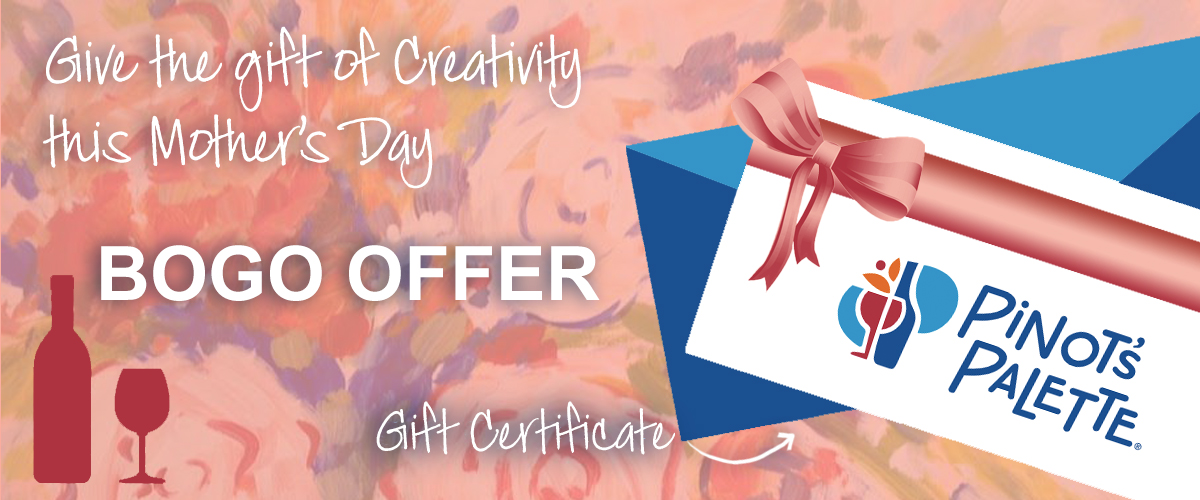 BOGO - It's a Buy One Get One Free offer 😃 Good for one year!
There is no class for this calendar entry! If you support our local small business by buying a $39 Gift Certificate/reservation you will be emailed a complimentary seat class credit for $78 good for one year! Comps are valid at the Naperville location only. Purchases using comps or any free seats are ineligible for this promotion. Make sure to include your email address so we can send it to you! It makes a great gift for a MOM or YOU. Yes, that's right you are going to get TWO seats for the price of ONE !
Purchase Gift Certificate Here:
https://www..../event/451422
Thank you for supporting our small business during this difficult time. We will open as soon as we are able to and we miss all of your smiling faces!
Please share this with friends and help us to stay open so we can get you painting again soon!
What to expect: You will receive an auto-email from our system - please ignore this. You will get an email from naperville@pinotspalette with your code within 48 hours. This code can be used anytime from the date of purchase to May of 2021.
Meanwhile, we are offering LIVE virtual Classes and Take-Home Kits with Self-guided instructions. We have Mommy and Me Kits and Kits for MOM!!!
Check out our current offerings:
https://pino...rville/events
Thank you for supporting our small business at this time.