Make A 'Back To School' Wreath!
The end of Summer is here and that means it's time for the kids to head back to school!
Start off the new school year with an adorable new wreath for your front door!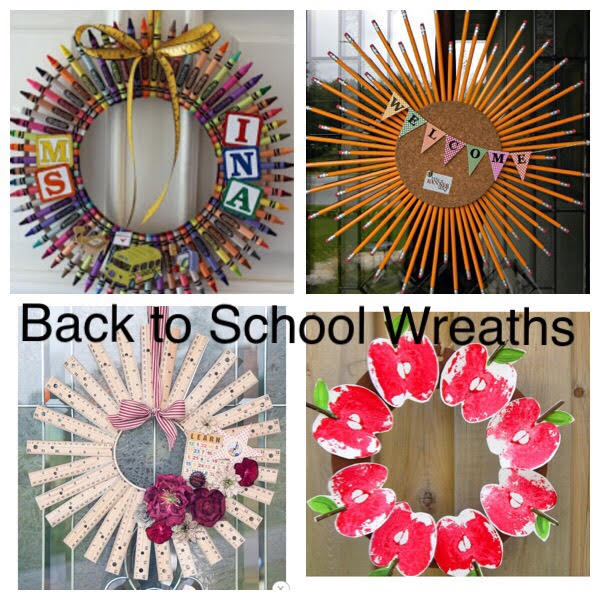 We've found some super cute wreaths for you to make for your home! They're easy, inexpensive, and even the kids can help create them!
These wreaths will add colorful fun to your door this season! They even make an excellent gift for a teacher's door or used in the classroom's decor!
With basic school supplies, super easy to find in every store right now, the materials are cheap and fast to collect for whichever wreath you choose! Try any of them and then add a personal touch: include your family's name or initial, the teacher's name, school name, and more, for a unique and special design that will fit anywhere!
We personally LOVE the crayon wreath! Full of color and easy to personalize, it's super fun to display and easy to make! Use all of the colors in a box OR customize it with the colors to fit your home's decor or school colors!
**Check out the links below for tutorials on each wreath!
Crayon Wreath:
http://momsp...aths.html?m=1
Pencil Wreath:
http://organ...d-cork-wreath
Ruler Wreath:
http://www.p...-wreath.html/
Apple Print Wreath:
http://www.c...t-wreath.html
If you're looking to get crafty, beyond the DIY wreath, we've got you covered!
Come into our studio for a class sometime. It's a great way to hang out with friends and family, while tapping into that creative side of your brain. Relax with the kids or tryout other half, before the craziness of the school week schedule begins!
See you there!
Share Sign up for a painting class! | MORE back to school wreaths!