A Little Something Different
Fall Out of Format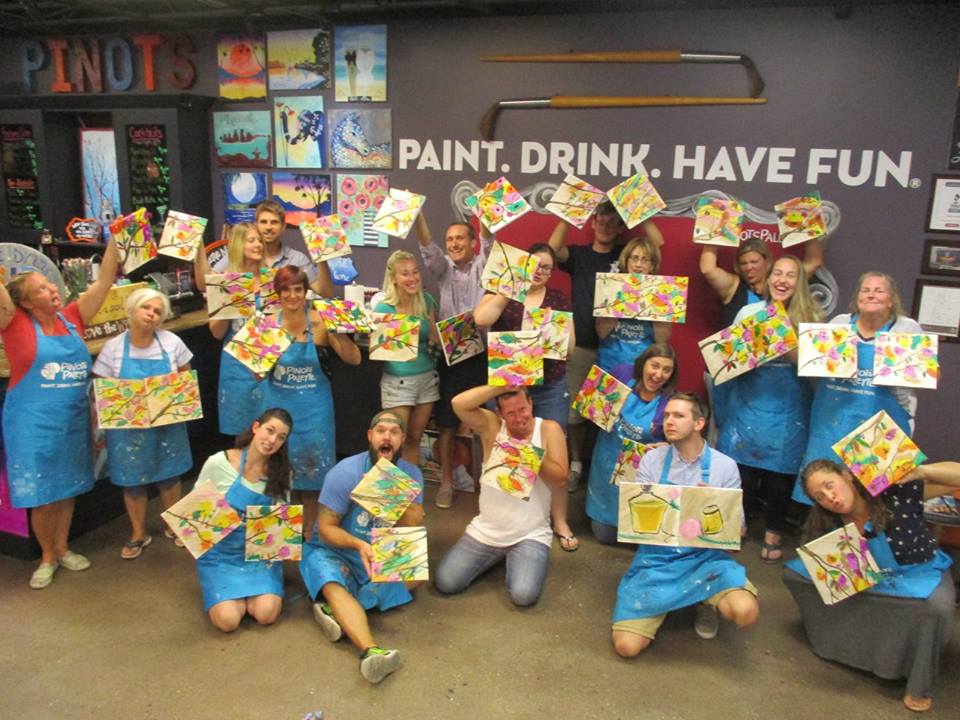 If you've ever painted at a Pinot's Palette, or any paint and sip studio for that matter, you know that we typically paint on our standard 16"x20" canvas. The majority of our classes use this size, as it fits best on our easels.
For our current Fall Promotion, Fall Out of Format, we are working on different size canvases and adding a fun DIY decor project how-to! Our first class painted on two 10x10 canvases for a little abstract pop of color! This versatile project can be displayed in several different ways and was paired with a cute painted chair DIY project!
Our next two classes will be in September and October. One will be on a 12x36 canvas and the other will be a large 18x24. Each will come with its own unique and coordinating DIY project! Check out the link below to find our next decor class!