Corporate Team Building
There are lots of ways to get your team involved and excited while painting!🎨🖌There's a strong correlation between employee retention and the quality of team relationships. The fun and easygoing nature of paint and sip are great for team bonding. Create your own DREAM TEAM with Pinot's Palette!🤩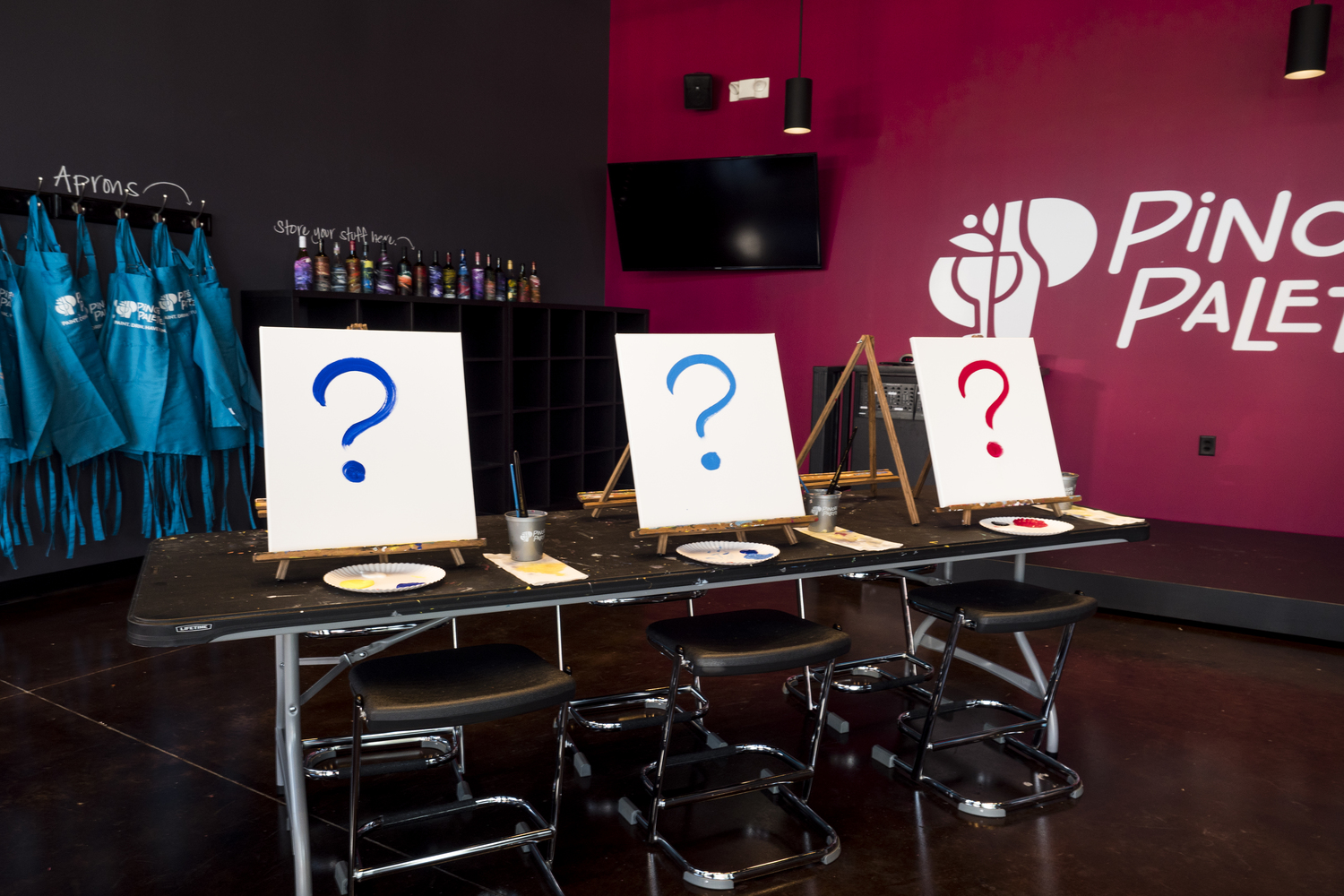 Set the tone of the event with the perfect activity to fit your group.
CHOOSE YOUR ACTIVITY🎨🖌
JIGSAW PAINTING🧩
Your team will work individually on their own canvases but must work closely together to make sure their canvases line up to create a piece of the puzzle (mural).
CLASSIC PAINT & SIP🍷
This option is all about socializing. Our professionally trained artist will guide everyone step-by-step to create the selected painting. Give out superlatives to give this classic setup a fun twist!
MYSTERY🧐
Paint and sip while practicing trust and focus. Follow our artist's directions without knowing what the finished painting will be. While we usually have examples of the painting visible as everyone follows along, these will be hidden out of view.
COLLABORATIVE🎨
A fun addition to galas and auctions, or your office lobby! Guests contribute to a large approximate 3'x4' shared canvas throughout the event. An artist is on hand to assist with direction on the current step of the painting.
MUSICAL CHAIRS🎵
When the music stops, so do you! Team members move from canvas to canvas, creating shared works of art on each other's individual paintings. When the music stops, which co-workers' canvas do you want to be sitting in front of?