It's the Summer of Perks!
We are offering added Perks for our Pinot Perks Members this Summer!!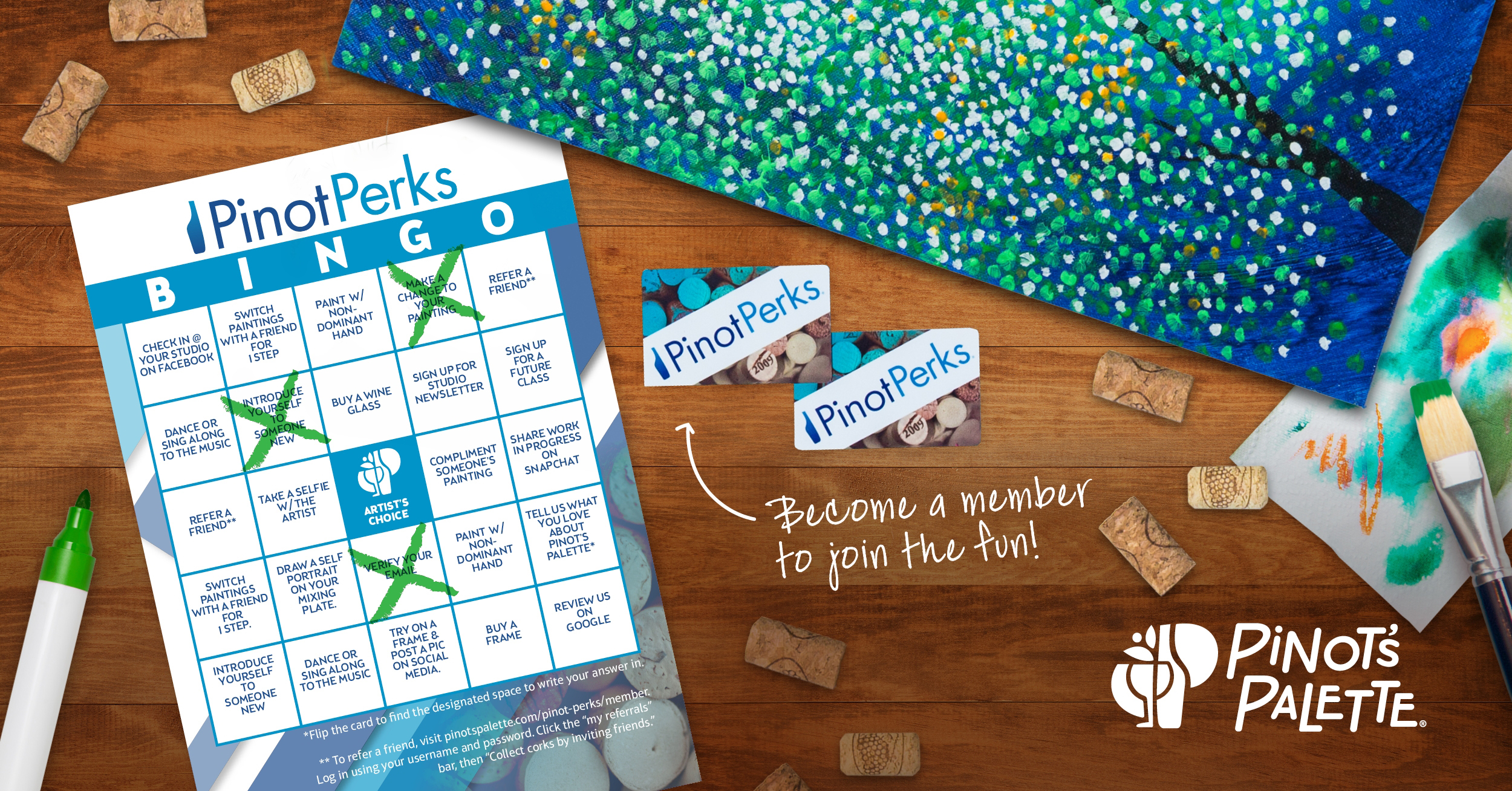 Last year, Pinot's Palette Franchise rolled out a national rewards program called Pinot Perks. Since then, hundreds of customers nationwide have joined and are earning their "corks" to go towards rewards!
This summer, we are having some added fun with our Perks customers to show how much we appreciate you! Every Thursday this summer, we will be hosting a Perks Bingo during the evening public class! Each Perks Member will receive a Bingo card at the beginning of the class and can complete the activities throughout the evening to mark off their squares. Five completed squares in a row gets you a BINGO for a prize!!
We encourage Perks Members to sign up for Thursday classes this June and July to participate! Our first Bingo event is Thursday, June 1 at 7pm!
Not a Perks Member? It's not too late! Sign up below to join in on the fun!!