Summer Camp by Little Brushes
Looking for a fun and creative outlet for your little artist? Then Little Brushes Summer Camp has exactly what you are looking for!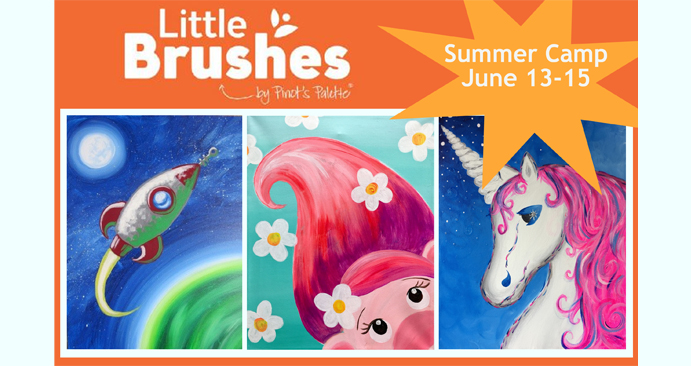 At Little Brushes we offer a fun-filled atmosphere where your little artists can have a blast creating their own masterpieces. From painting, to collaging, crafts and everything in between, Little Brushes fosters a friendly and collaborative environment your little artist will need to bring out their creative spirit.
***3 DAY SERIES*** The theme for this Summer Camp is FANTASY. From rocket ships to unicorns, come explore the world of your imagination. Each day from 10am - 2pm we will feature one of our paintings, break for lunch, and then continue with a unique craft. We'll have different paintings, activities and games each day!
(AGES 5-15) Register your young artist for all 3 days of our June Little Brushes Summer Series FANTASY and we'll throw in a frame of your choice ($45 value)!
Read all the Summer Camp details through the class link below!!