Happy Fourth of July!
'MERICA!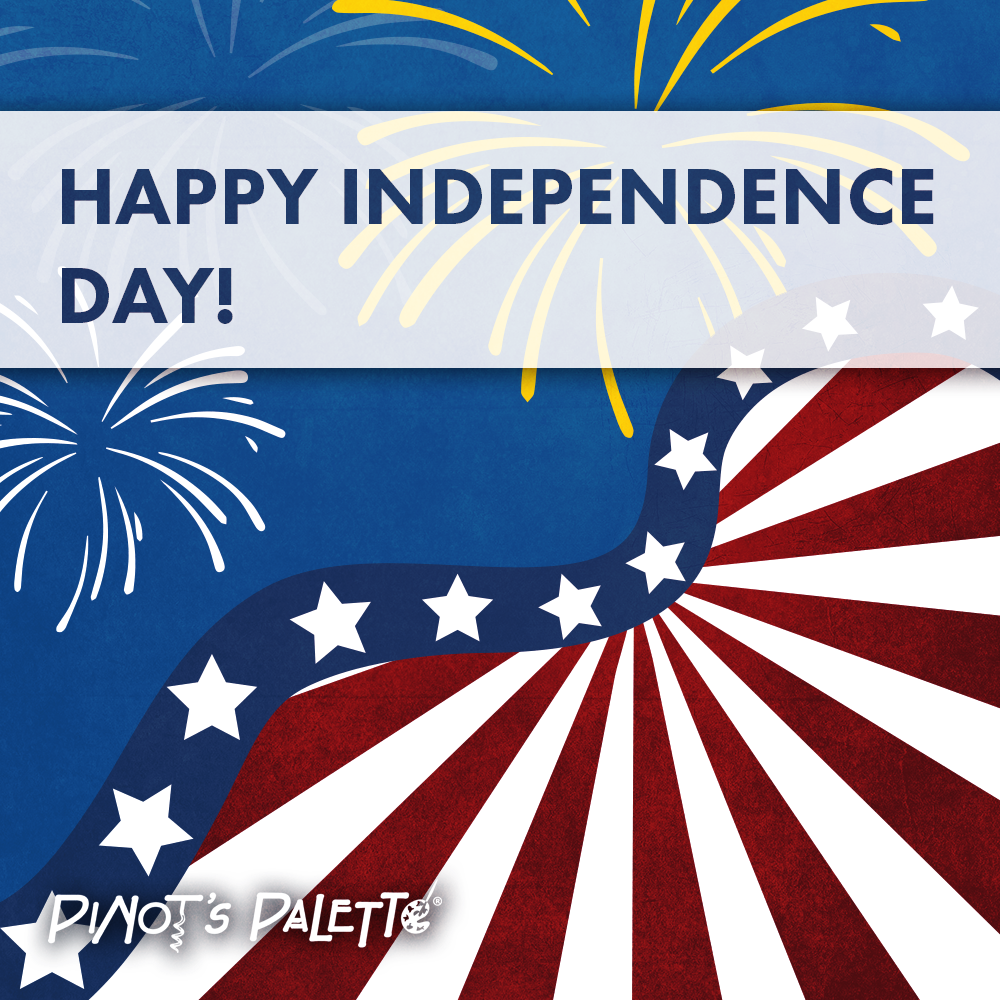 We hope all of you have a happy independence day and enjoy celebrating this weekend! Come by the studio if you are looking for a fun activity to do with your friends and family. We have classes going on all weekend and we would love to see you! Click on the link below to see our July calendar (don't forget to use the XMASJULY code for $10 OFF!)
FYI: Our studio will be CLOSED on Monday so our awesome staff can celebrate too. We will be back in the studio again on Tuesday for regular office hours.
While we want everyone to have fun this weekend, please remember to be safe when handling fireworks. We do not want anyone losing any fingers, because you will need those for when you come in to paint with us next time!