National Dance Day is This Weekend!
This Saturday, July 30th is National Dance Day! Taking place on the last Saturday in July, NDD is an annual celebration where Americans are encouraged to dance as a positive and fun way to maintain good health and even fight obesity! So no matter where you are, be sure to shake your tail feathers and celebrate!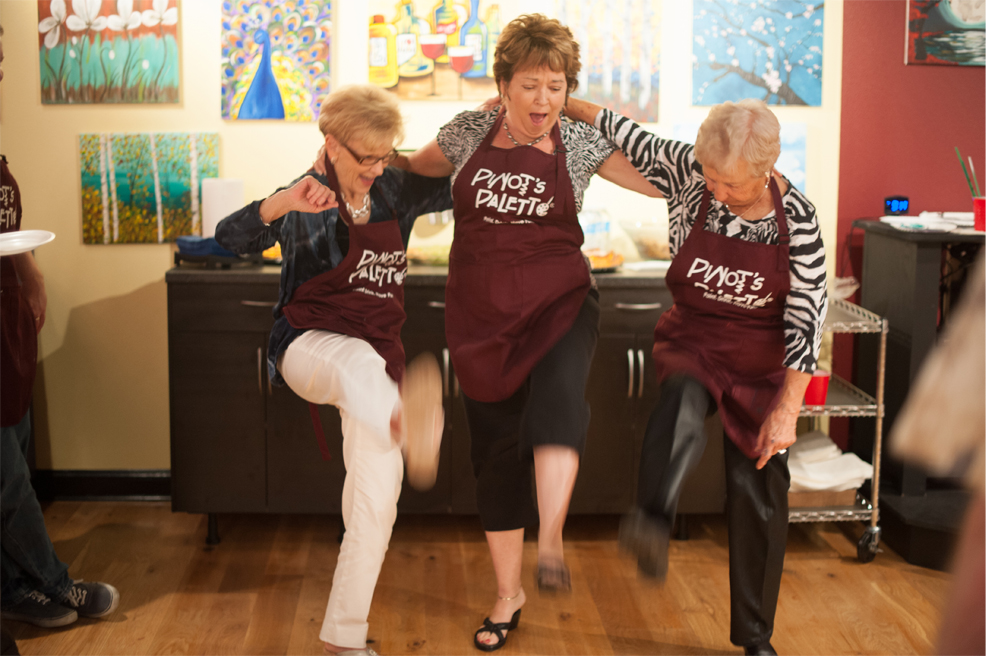 While we love to paint and drink at Pinot's Palette, we also love to have fun. Sometimes we have so much fun that a dance party breaks out during our classes! So come celebrate NDD with us this Saturday and show off your crazy dance moves. We have an All Ages class in the afternoon for all of the kiddos and then we have an Adult (21+) Date Night class that evening. View the classes on our calendar and reserve your seats now!
For any questions, feel free to call the studio (502)409-4572