Celebrating Black History Month
Tra Thomas in the spotlight!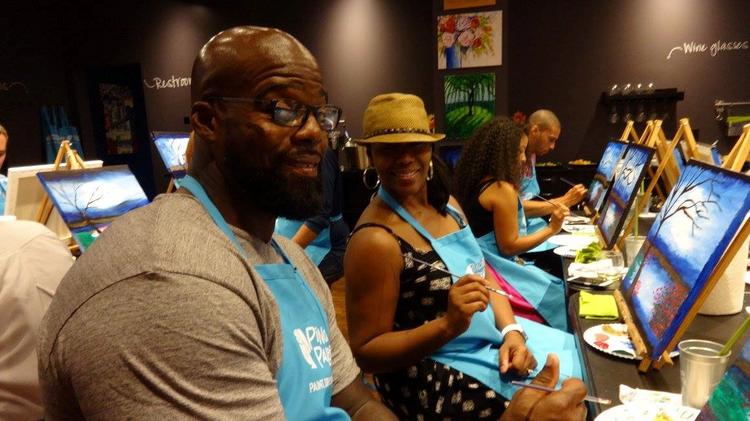 In honor of celebrating Black History Month we wanted to spotlight Tra Thomas!
Tra played in the NFL for the Philadelphia Eagles from 1998-2008 and recently joined the Pinot's Palette family. He and his wife, Rosa, will open a 2400 square-foot facility in Towne Place at Garden State Park in Cherry Hill, NJ.
Congratulations Tra on all of your endeavors!