Our Favorite Squares from Our New Summer Paint and Sip BINGO game!
That's right, we said BINGO. We're rolling out a fun new sip and paint bingo game for Perks members to play during our paint parties this summer in Logan Square! Put away your grandma's fuzzy slippers and hearing aids, because this isn't your granny's bingo night! Get ready to paint, drink and have fun while we play!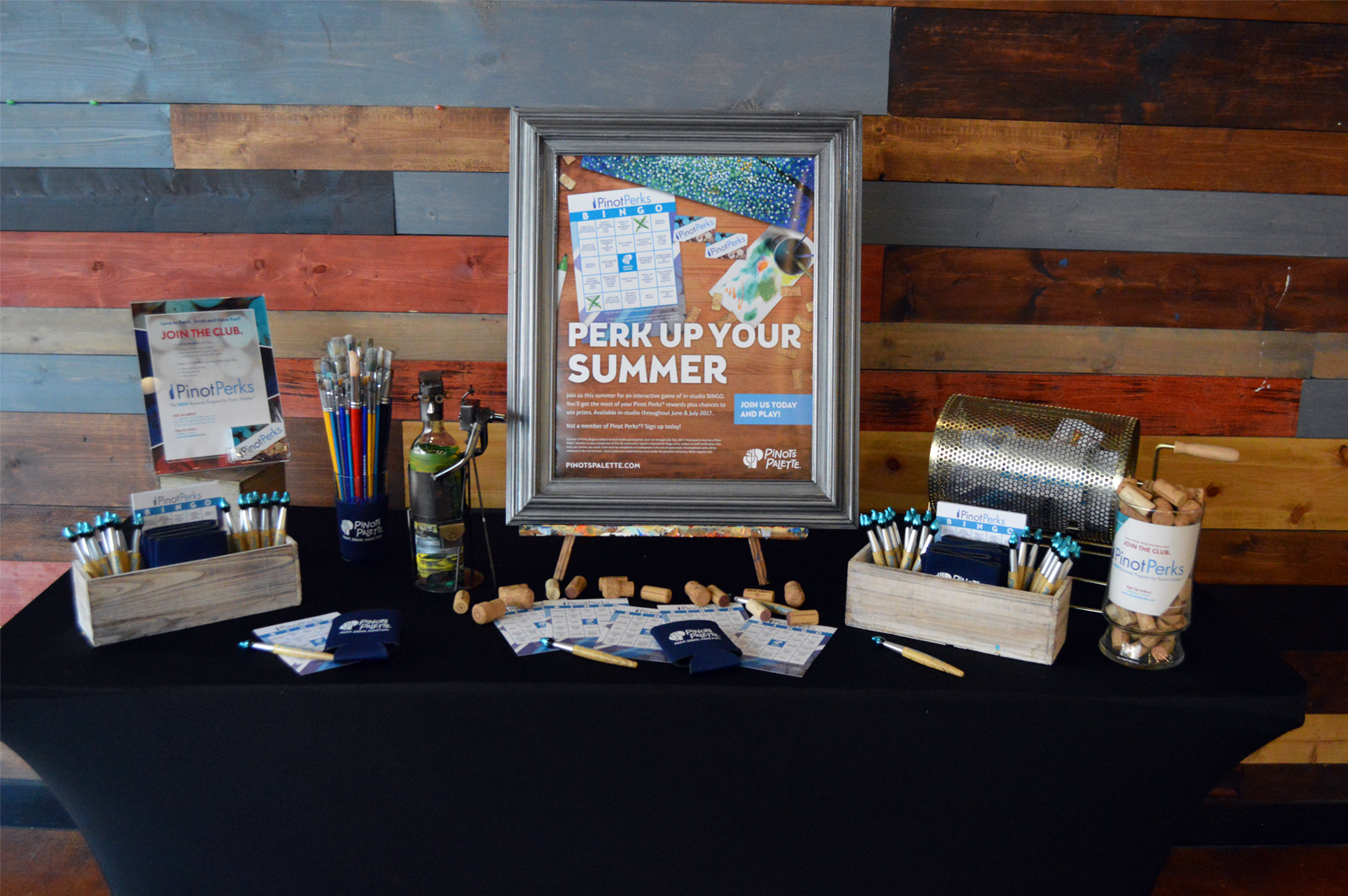 Each square on the bingo card is a little activity that's fun and easy to do while you sip your wine and paint your canvas. We've got everything on there from sending a Snapchat of your work in progress to introducing yourself to someone new in the class! Here are a couple more of our favorite squares:
- Paint a self-portrait on your mixing plate (who's that stunning beauty?)
- Paint with your non-dominant hand (who knew you were a really talented abstract painter!?)
- Dance or sing along with the music (ain't no hollaback girrrrrrrrrrrl!)
- Take a selfie with the artist (only our good sides please!)
And there's tons more! The squares add up fast and before you know it, you've got BINGO! Winners get to bring home their choice of a Pinot's Palette drink koozie or one of our beloved whimsical paintbrush pens. That's not all! Everyone who plays is entered into our new monthly paint party giveaway contest! We'll be giving away FREE seats for a party of four at the end of each month.
Pinot Perks members have been having a blast filling out their cards. Non-members can get in on the fun too just by joining our free rewards program. Anyone Perks member can play the game, so everyone has a chance to win big! Can you say BINGO!?