International Women's Day 2018!
This year, International Women's Day is more symbolic than ever. Join your fellow ladies in celebrating the #PressforProgress at our Thursday night paint and sip gathering. At a special price of $25!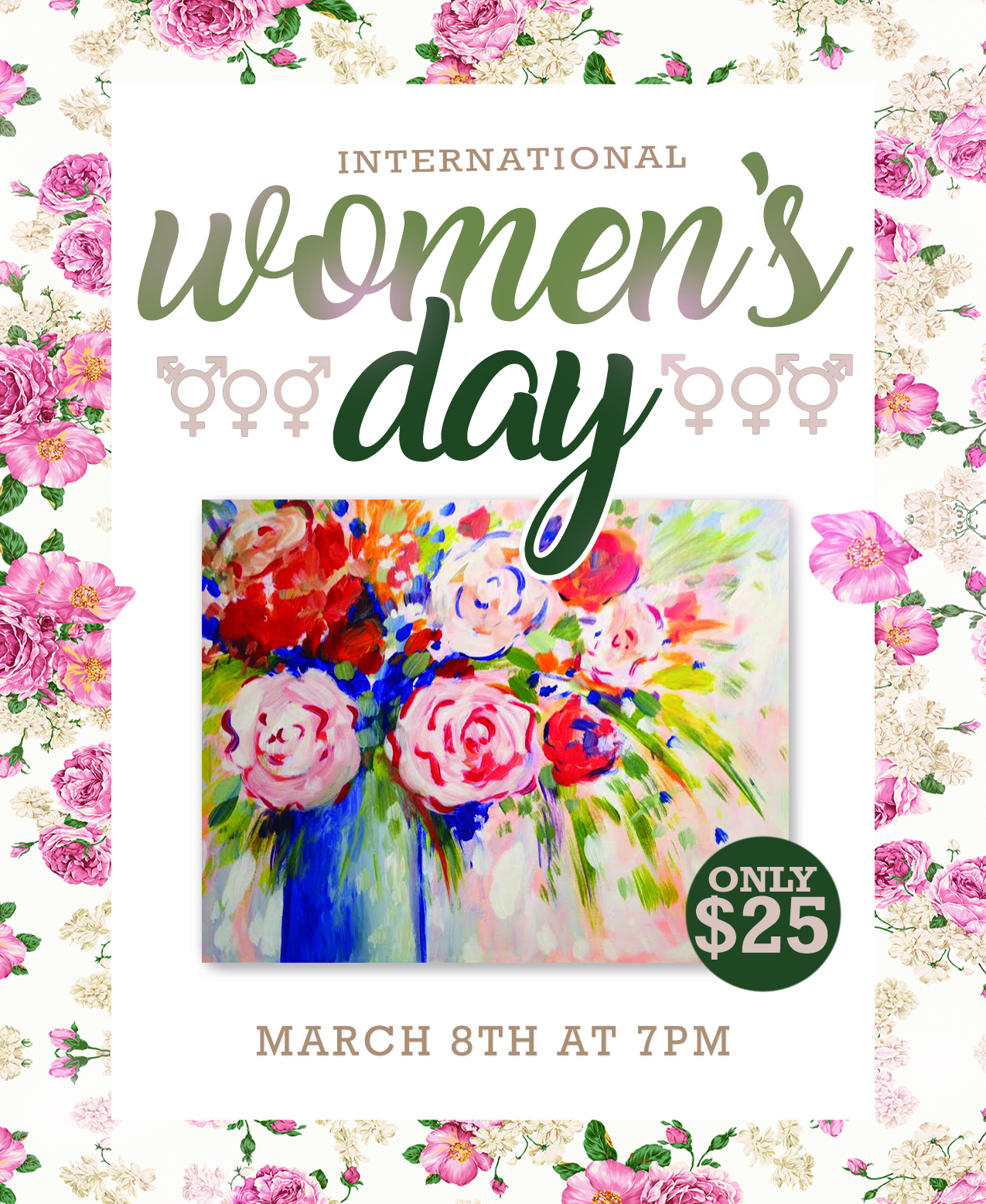 when you are little, they call you a princess
they say
you can be anything
the sky is your limit
when you are older, you learn that there are conditions
you can be a princess,
as long as you obey your king
The sky is your limit,
but a man must build your rocket
a man's fairy tale means you must be crying out for help,
you need saving,
you are a damsel in distress
now it is time for you to write your own fairy tale
this time, you will be there in the night
there is no damsel in distress because you will save yourself
there is no dragon to slay
because you will breathe fire on those who dare threaten you
your fire burns so brightly
reflects off of your shining amor
burns down your tower
On March 8th, we'll be painting, sipping, and raising our glasses to marvelous women just like you who are making a difference for the future! This year's Women's Day theme, #PressforProgess celebrates the movements that have changed the game in gender equality. For a special low price of $25, we're giving women the relaxing night off that they deserve and expressing our solidarity for the women of color, trans women, and other women of all shapes and sizes, that have made the world a better place for girls to grow up, and continue to fight for a brighter future.
We'll be painting one of our favorite masterpieces that evening, "Pinot's Poppin' Peonies", which can be customized to fit your unique style. This beautiful floral piece is easy to create and looks beautiful in any home.
Arrive close to 6:30pm to grab a drink, hang out, and get ready to paint!
Come show your love and support for the most amazing half of our population!
Share https://www.pinotspalette.com/logansquare/event/215623