National Relaxation Day
As you may already know, today is National Relaxation day, a holiday brilliantly created in the 80's by a nine-year-old with a vision for a chill-er future.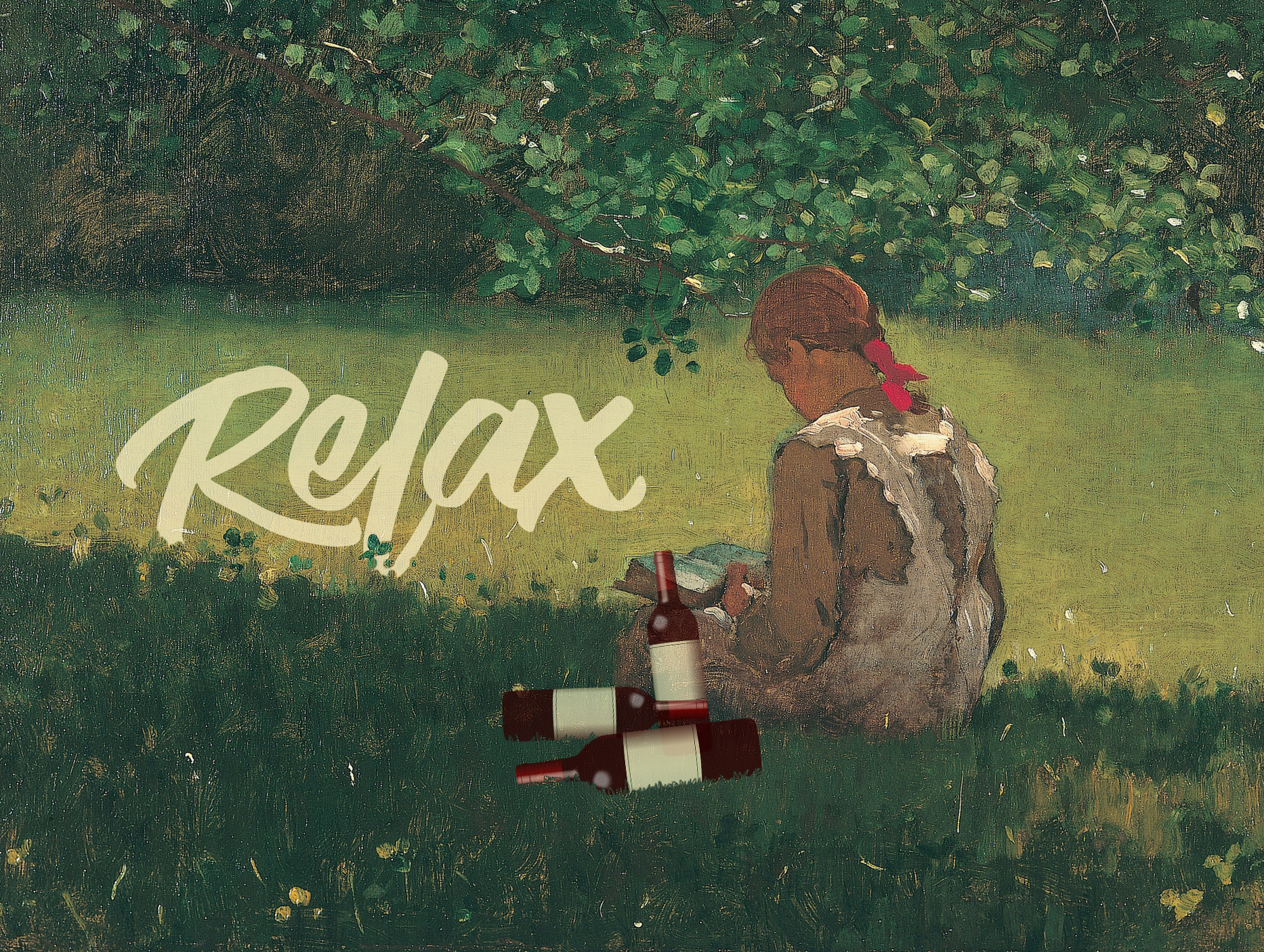 Little-kid-genius Sean Moeller declared the national holiday because "people don't think enough about relaxing". However, as artists, drinkers, and unwinding aficionados, we figured we knew a thing or two about the sport. Here are a some of our pro relaxation ideas to spend your National Relaxation day in style.
First suggestion on our list: come to a paint and sip party. If you're looking for a stress-free environment that encourages letting loose and not sweating the small stuff, our Logan Square studio is the perfect place to spend your Relaxation Day! Studies have shown that the rhythmic and repetitive motion of painting effectively triggers relaxation responses in the body. Then add some wine and great music to that, and you've got yourself a perfect chill-out cocktail. And though we do offer some of the best girl's nights out and date nights in Chicago, lots of folks come to our paint parties just to put their feet up and take a breather from the rest of the world.
Our second suggestion is like the first in that, of course, it includes alcohol. If you're not feeling like painting and sipping, how about just sipping and sipping? There are tons of amazing bars in Logan Square. Some of our favorites are the Harding Tavern, Lost Lake, the Heavy Feather, and of course our own bar! Did you know that you can just stop in Pinot's for a drink and to check out the painting action? Our bartenders are the friendliest, and our cocktails are the tastiest! We're right next to the blue line L stop and we have classes every Thursday, Friday, and Saturday, so it's a great way to kick back after a day at work or to kick off your weekend.
But maybe you just don't want to go out on your relaxation day, and to that we say: amen sister! You've lead us to our final suggestion, creative me-time. Bring a notepad, mini canvas, or just your imagination and set yourself down somewhere, maybe the couch or a breezy, grassy corner of the park. Turn up the radio or pop in your headphones and just let your mind wander. We love encouraging creativity and inventiveness in our sip and paint classes, and the best way to do that is to just let go. Doodle on your pad, make crazy brushstrokes on your canvas, or create animals out of the clouds. The important thing is to just relax!
P.S. It's no secret that our studio loves to jam out loud. (Our killer sound system is proof of that!) But we're also huge fans of calm, meditative music as well. One of our favorite songs to paint and drink to when we're getting our chill on is Weightless by Marconi Union, a band that worked with therapists to create music that is proven to slow heart rate, lower blood pressure, and lower cortisol (stress hormones) in the body. Give them a listen on your National Relaxation Day!
Share Join in on one of our relaxing paint parties! | "Weightless" music to make art to!