Logan Square Arts Festival - Call for Artists
Call for Artist Submissions!
Sharing info from our friends at the Logan Square Neighborhood Association's 'I Am Logan Square' and the Logan Square Arts Festival. The deadline for artist submissions is just a couple weeks away, due by April 1st. Read on for more details...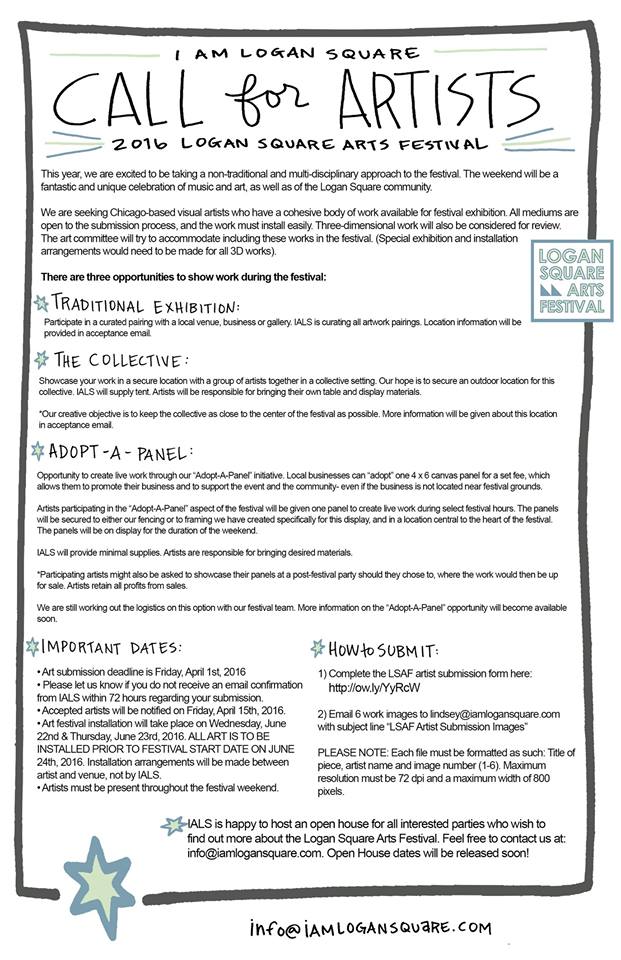 Logan Square Arts Festival Call for Artist Submissions!
June 24th -- 26th, 2016
Presented by I AM Logan Square Gallery (IALS)
This year, we are excited to be taking a non-traditional and multi-disciplinary approach to the festival. The weekend will be a fantastic and unique celebration of music and art, as well as of the Logan Square community.
We are seeking Chicago-based visual artists who have a cohesive body of work available for festival exhibition. All mediums are open to the submission process, and the work must install easily. Applications due April 1st.