Calling All Artists
Art Instructor & Entertainer
Pinot's Palette is a leader in the paint-and-sip industry! We are looking to build an exceptional team for our Logan Square studio. Our team members are full of passion and integrity. They are driven - with an entrepreneurial spirit, kind, genuinely hospitable, resourceful, innovative, creative, and engaging. Our team creates memorable experiences by delivering quality art instruction & beverages service in a fun and engaging atmosphere. We encourage our team members to showcase their individual personalities and creative genius. They take their work seriously, but they don't take themselves TOO seriously! With an overarching goal to provide an exceptional experience, they never lose sight of how important it is to paint, drink, and have fun.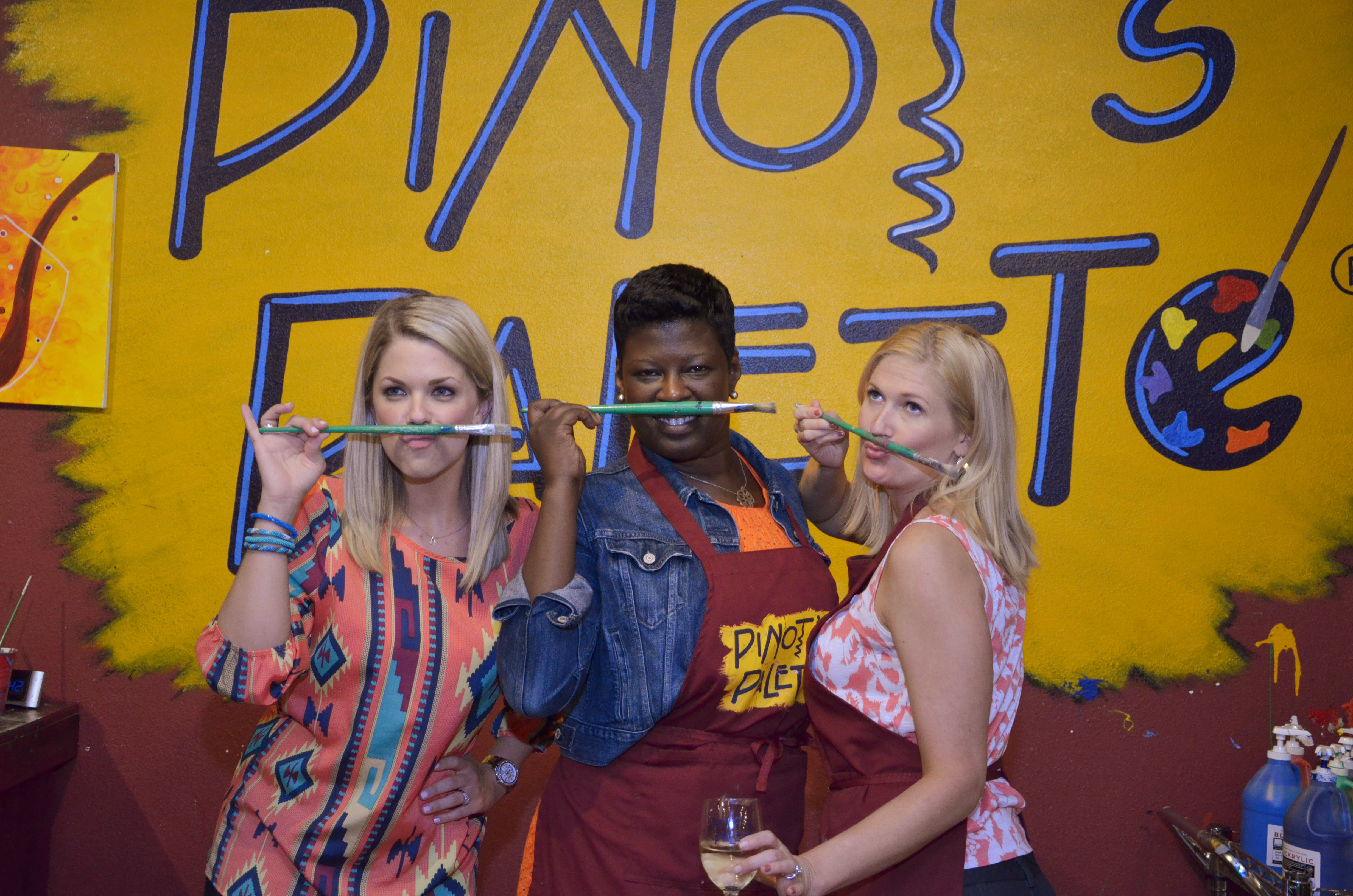 Our artists provide efficient, high quality customer service. In addition to teaching and assisting painting classes, our artists create new paintings for Pinot's Palette studios across the country.
The right individual will be comfortable with acrylic painting techniques, able to instruct the non-artists, with a focus on maintaining a fun, high energy and clean, attractive studio.
Responsibilities:
Create & develop paintings for painting events and marketing material.
Develop & execute detailed teaching methods.
Instruct guests in an energetic, clear and well-paced manner while encouraging creativity in a relaxed, fun atmosphere.
Assist guests and staff member(s) to ensure a smooth class flow.
Promote guest painting success through teamwork and a positive attitude.
Maintain a clean and functioning studio space.
Work collaboratively with the studio team, especially other artists and the bartenders during all classes & events.
Required Skills/Abilities:
Ability to design and execute quality, acrylic paintings in various painting styles
Ability to accurately duplicate paintings
Public Speaking or performance skills (comfortable speaking on a microphone)
Time management and communication skills
Proficiency in Microsoft Word (PC or Mac)
Basic computer skills and internet knowledge
Preferred Education/Experience:
College Degree in Art or Design related field
Prior experience leading a group of people (classroom or otherwise)
Experience in customer service
Is our culture a good fit?
If you are interested in joining our team and believe our culture is right for you, please send the following to logansquare@pinotspalette.com with "Artist" in the subject:
Resume
Three images of your original paintings
Three recent work references, including at least one manager and one co-workerAvailability; Indicate all that apply: weekdays, weekday evenings, weekend days, weekend evenings
Your answers to the two questions below:
What is the best compliment someone has given you about your artwork?
If you were a famous painting, which one would you be and why?
Compensation: Competitive hourly pay plus bonuses, rewards and room for advancement.
Start Date: April 2016