Kids ART Camps At Our Studio!
No SCHOOL on 12th?
Create your beautiful Thanksgiving painting Mon, Nov 12th ( Veteran's Day). Come to Pinot's Palette Lexington Center for a specialty event for a full day of fun!
Children attending 9:00 AM - 1:00 PM OR 9:00 AM - 1:00 PM events should bring a snack and lunch. Pinot's Palette is a nut-free environment so please be considerate of our nut-free policy and pack a nut-free lunch.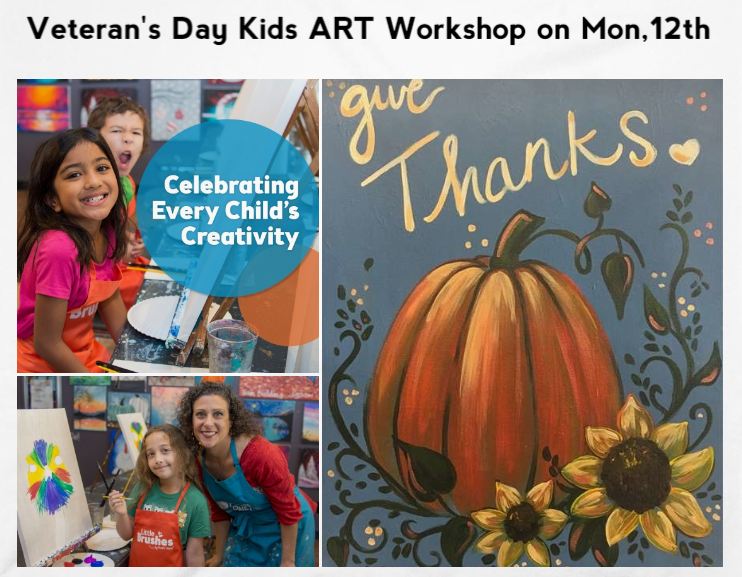 We offer 2 options:
Half Day - 9:00 AM to 1:00 PM: $49
Full Day - 9:00 AM to 3:00 PM: $70
Send NUT FREE Snack and Lunch.
Age 6 and up
Veteran's Day Art Workshop:
Date - Mon, Nov 12th, 2018
Painting - Pumpkin Pleasantly
Half Day: 9:00 - 1:00 PM -
https://www..../event/277987
Full Day: 9:00 - 3:00 PM -
https://www..../event/277988