Glow Party with Mom
BLACK LIGHT Party!
Book Pre Mother's Day Celebration with us on Saturday 13th at 4:00 - 6:00 PM.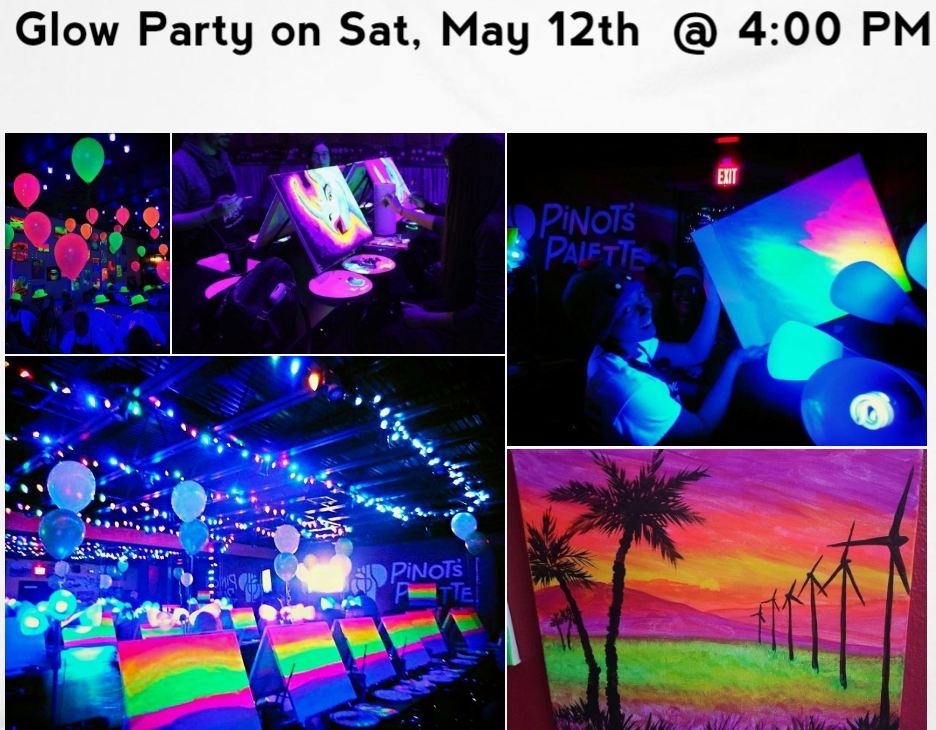 Need Glow Party Ideas? A glow party, also known as a neon or glow in the dark party, is a very popular both adult and teen party theme. Use black lights to make everything glow in the dark. Ask your friends to wear plain black or white t-shirts (best for neon glow fun). We are featuring Windy Palms at 4:00 PM, enjoy music while painting florescent vibrant colors on your canvas.
Perfect Mother's Day activity together.
Our Black-light events are very popular for Corporate, Girls Night Out and Birthday parties.