Paint Van Gogh's Almond Blossoms on a Glass Vase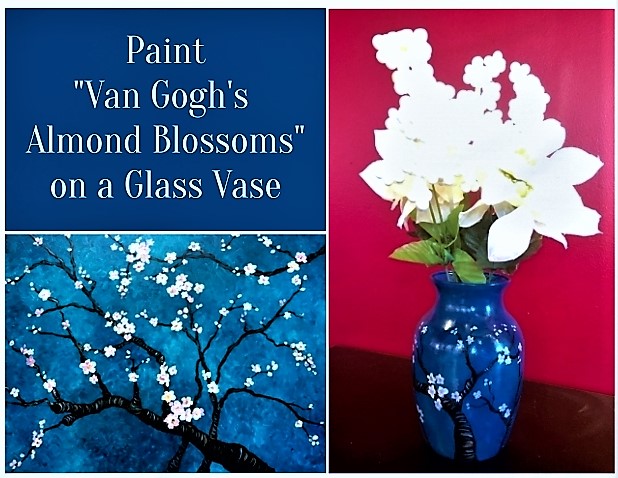 Pinot's Palette in Lexington Center is excited to host our very first Glass Vase painting event! Guests will be walked step by step through one of our studio favorites, "Van Gogh's Almond Blossoms," but instead of painting on a classic canvas, guests will render their sprawling textured tree branches around a beautiful glass vase, perfect for your home decor! Pinot's will provide the 7" tall 5" wide clear glass vase as well as a bouquet of artificial flowers for each guest.
This colorfully textured project would make a great gift for any friend or family member. Van Gogh originally painted "Almond Blossoms" for his newborn nephew's nursery as a cheerful addition to his brother's home. We wanted to host this class during the holiday season to continue the spirit of giving (even if this is a gift for yourself!)
Come celebrate this season of cheer at Pinot's and create your very own hand painted centerpiece.
"Van Gogh's Almond Blossoms" on a Glass Vase
Wednesday, December 28th, 2016
7 - 9 PM $35
https://www..../event/132954
Paint. Drink. Have Fun!