Mommy & Me Afternoon Painting Events
Painting fun for the whole family!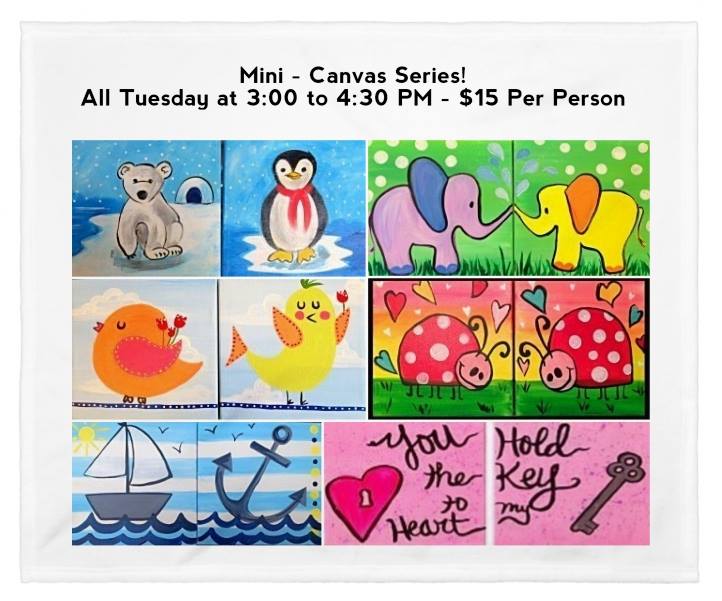 Wondering what to do on a summer afternoon with your kids? Come join us on Tuesdays from 3 - 4:30 PM for our mini-canvas Mommy & Me painting events! Each person gets an 8x8 canvas to create adorable paintings that join together like pieces of a puzzle. All our designs work for families of any size with Mom, Dad, and any number of kids for $15 per person! Ages 3 and up are welcome to join.
Reserve your spots today!
Little Birdies July 5th
https://www..../event/109659
Key to My Heart July 12th
https://www..../event/109660
Penguins and Polarbears July 19
https://www..../event/109665
Elephant Love July 26th
https://www..../event/109668
Sail Away August 2nd
https://www..../event/109674