Columbus Day ART Camp
No school on Columbus Day? Do you love Halloween and pumpkins? Come to Pinot's Palette Lexington Center for a specialty event for a full day of fun!
Children attending 9:00 AM - 1:00 PM OR 9:00 AM - 1:00 PM events should bring a snack and lunch. Pinot's Palette is a nut-free environment so please be considerate of our nut-free policy and pack a nut-free lunch.
Join us for this fun twist on Van Gogh's Starry Night - Halloween Edition at Pinot's Palette. There is magic in the night when the pumpkins glow by moonlight."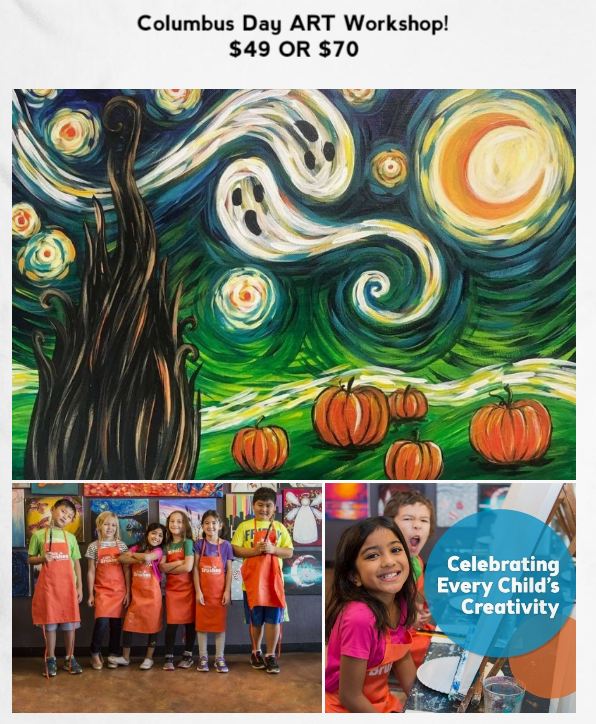 We offer 2 options:
Half Day - 9:00 AM to 1:00 PM: $49
Full Day - 9:00 AM to 3:00 PM: $70
Send NUT FREE Snack and Lunch.
Age 6 and up
Columbus Day Art Workshop:
Painting: Van Gogh's Starry Night - Halloween
Date: Mon, Oct 8th, 2018
Half Day: 9:00 - 1:00 PM -
https://www..../event/271301
Full Day: 9:00 - 3:00 PM -
https://www..../event/271305