Art & Music Camp Week
Art & Music Themed Painting Summer Camp!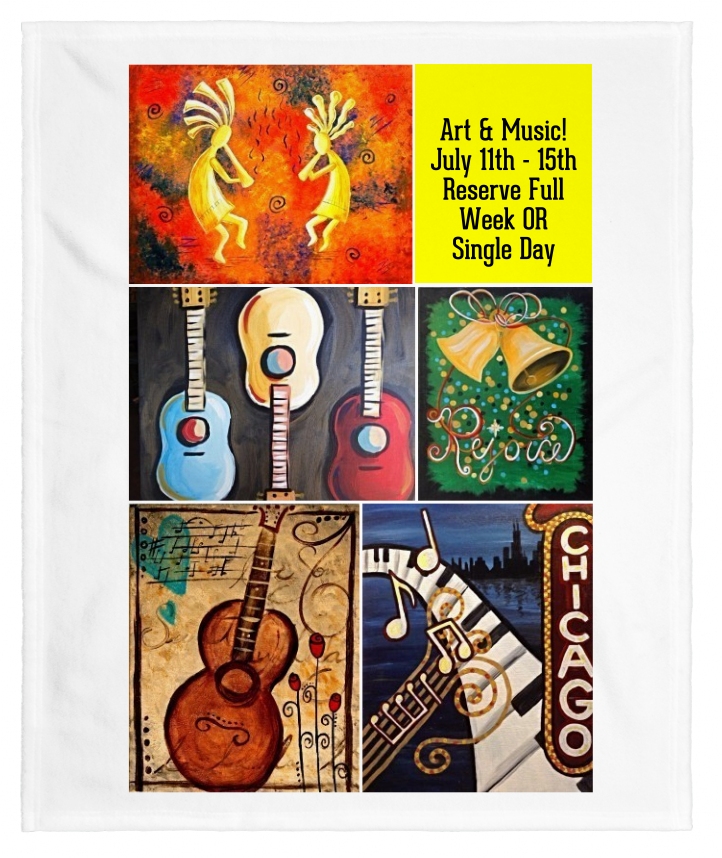 Have you ever been so filled with the joy of music that you wanted to jump up, wave your hands and shout, "I Got the Music In Me"! These paintings will make you want to dance and shout! The week of July 11th- 15th you can create music with us in the form of art. Our summer camps are not only fun, but also educational as we teach the children a variety of painting techniques to achieve beautiful personalized masterpieces. With a different painting each day, your child will feel proud and accomplished completing the week with a gallery of work great to hang up in any room! Each project is on at 16"x 20" canvas. This camp is for ages 6 - 12 years and runs from 9 AM - 1 PM with breaks for a nut free snack and lunch.
Sign your child up today for the full week at a price of $225
https://www....r/event/86528
Sign up your child for an individual day at a price of $49:
Keys to the City - Monday July 11th
https://www..../event/110476
No Strings Attached - Tuesday July 12th
https://www..../event/110475
Aztec Jazz - Wednesday July 13th
https://www..../event/110477
Ring the Bells - Thursday July 14th
https://www..../event/110474
Romantic Melodies - Friday July 15th
https://www..../event/110478
We hope to see you there!