"TWISTED" Liquid Creativity a.k.a. The Bar Menu
Our "TWISTED" Liquid Creativity Menu is updated to reflect several changes.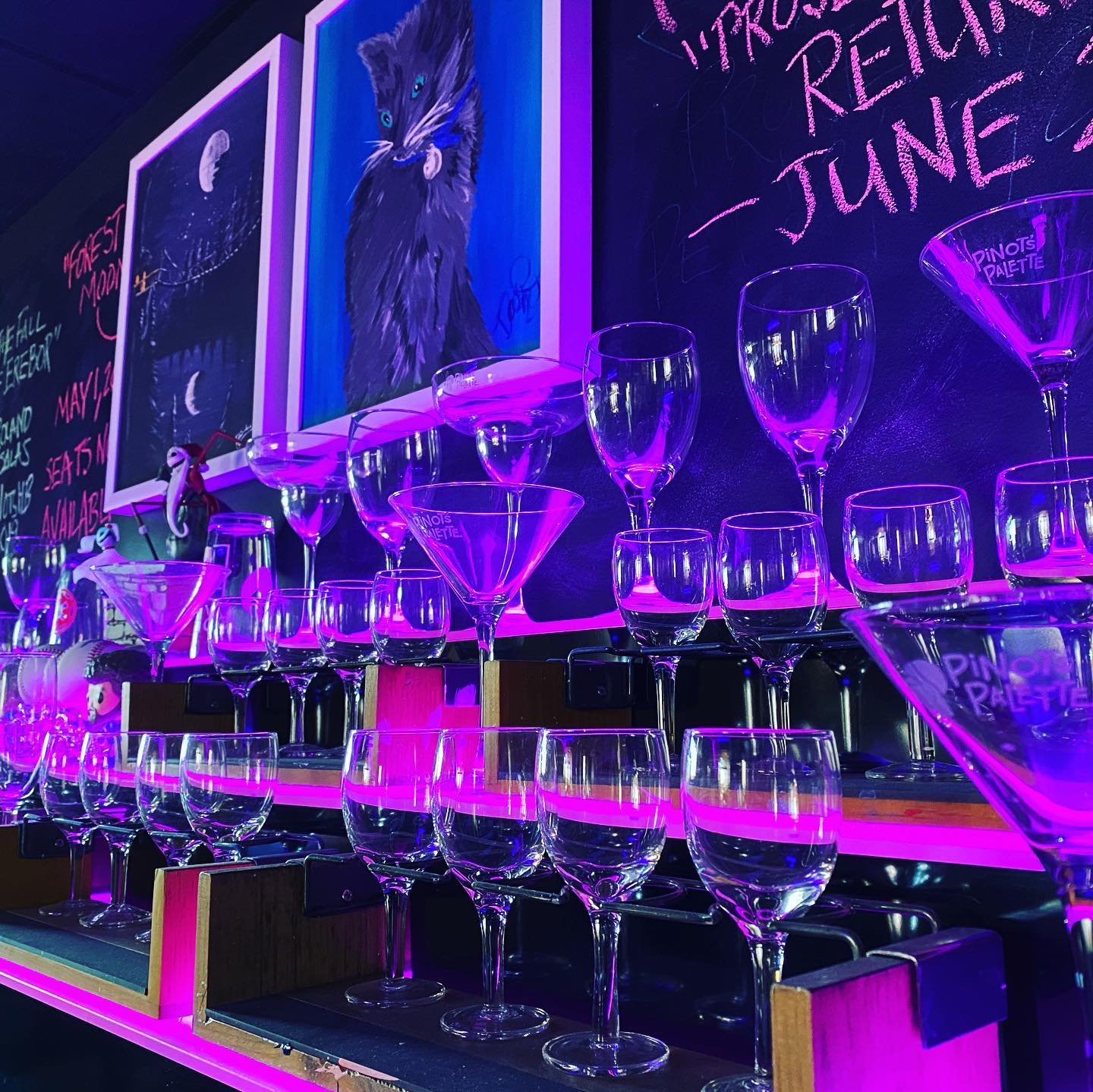 Updated: December 1, 2022
White Wines:
Caposaldo Moscato (Subject to Availability)
Seaglass Riesling (Santa Barbara)
Bianchi Reserves, Sparkling White (Santa Barbara)
Seaglass Wineries, Pinot Grigio (Santa Barbara)
Bianchi Reserves, Chardonnay (Santa Barbara)
Bianchi Reserves, Sauvignon Blanc (Paso Robles)
Red Wines:
La Posta, Malbec (Argentina)
Freakshow, Cabernet (Napa Valley)
Sea & Sun, Pinot Noir (Paso Robles)
Freakshow, Red Blend
Bianchi Reserves, Merlot (Santa Barbara)
Freakshow, Petite Syrah
Draft Beer Selections (16 oz):
805
Blue Moon Belgian White
Ballast Point Sculpin
Beer and Cider (Bottled/Canned):
Modelo
Michelada
Seasonal Beer and Cider Variations
White Claw (Various Flavors)
Twisted* Cocktails:
Margaritas ROX (various flavors available)
The Mule
Sangria
Blue Hawaiian
Peach Bellini
Razzberry Martini
Pineapple Upside Down Cake Shooter
Malibu Peach
Lemon Drop
Other Bartender Selections
Seasonal Specialties:
All the time.
Snack Options:
See Staff For Item Availability
Also, Pre-Order Cheese Platters in Advance When Registering for your event.
Non-Alcoholic Options:
Various Canned Sodas
Juices (depends on availability)
Coffee, Hot Tea
Flavored Lemonades
Bottled Water
*"Twisted" specialties are made using liquor infused Sabe Soju. Currently offering Rum, Vodka & Tequila flavors. 24% Alc/Vol
(48 Proof).