Chocolate & Wine Pairing Combo
Meet the newest addition to our wine menu... our "Zin"-ful Delight Combo!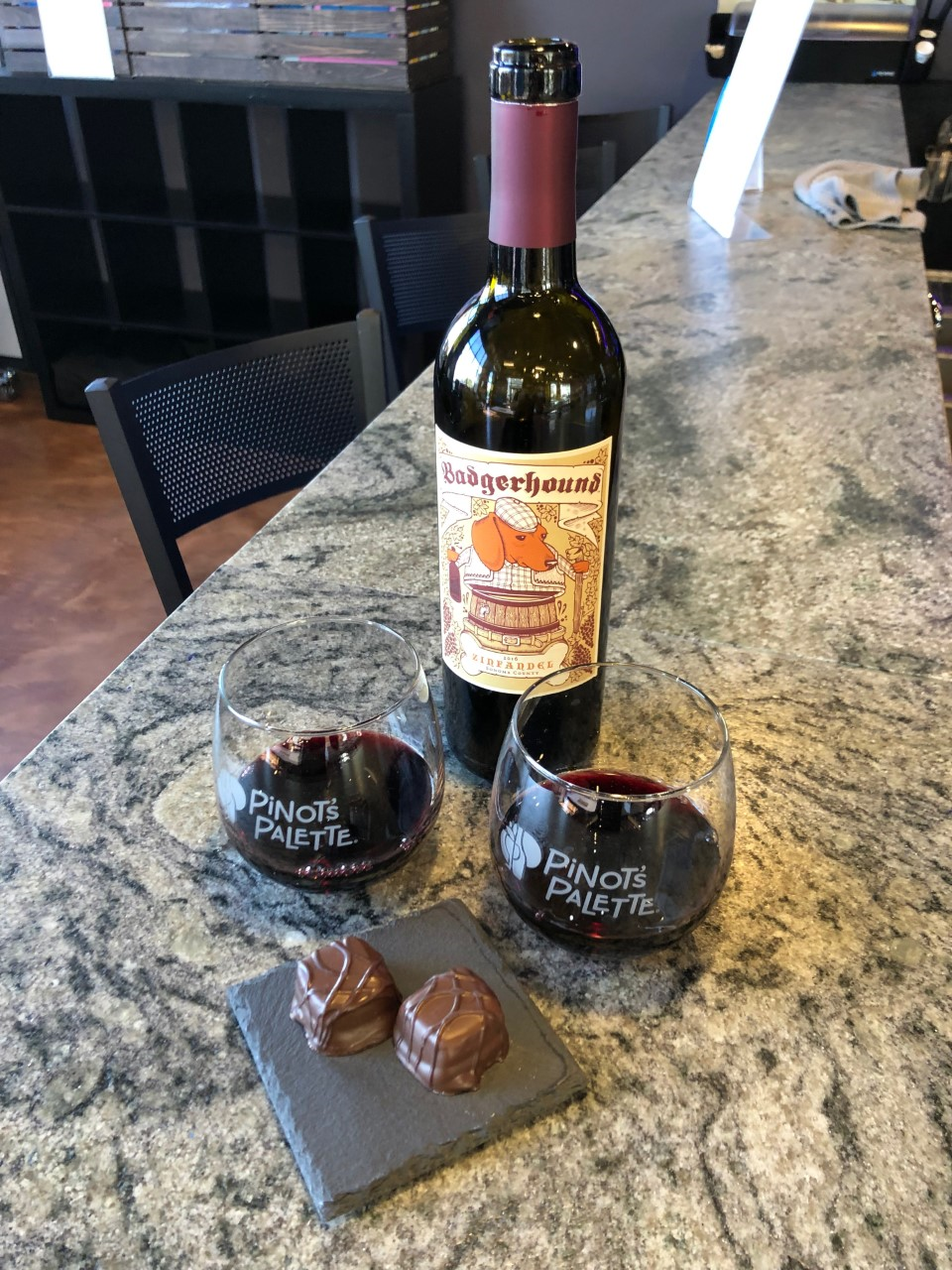 Did somebody say wine and chocolate? Oh yes we did!
Our latest concoction is Two glasses of Badgerhound Red Zinfandel from Ammunition Wines paired with Two Dark Chocolate Truffles from See's Candies of Bella Terra. Purchase this trio during any Happy Hour or Public Painting Class for only $18.00.
Now available in our bar. Cheers!