Comforting Recipes To Warm You Up This Winter!
Warm Up With These Delicious Comforting Recipes All Season Long!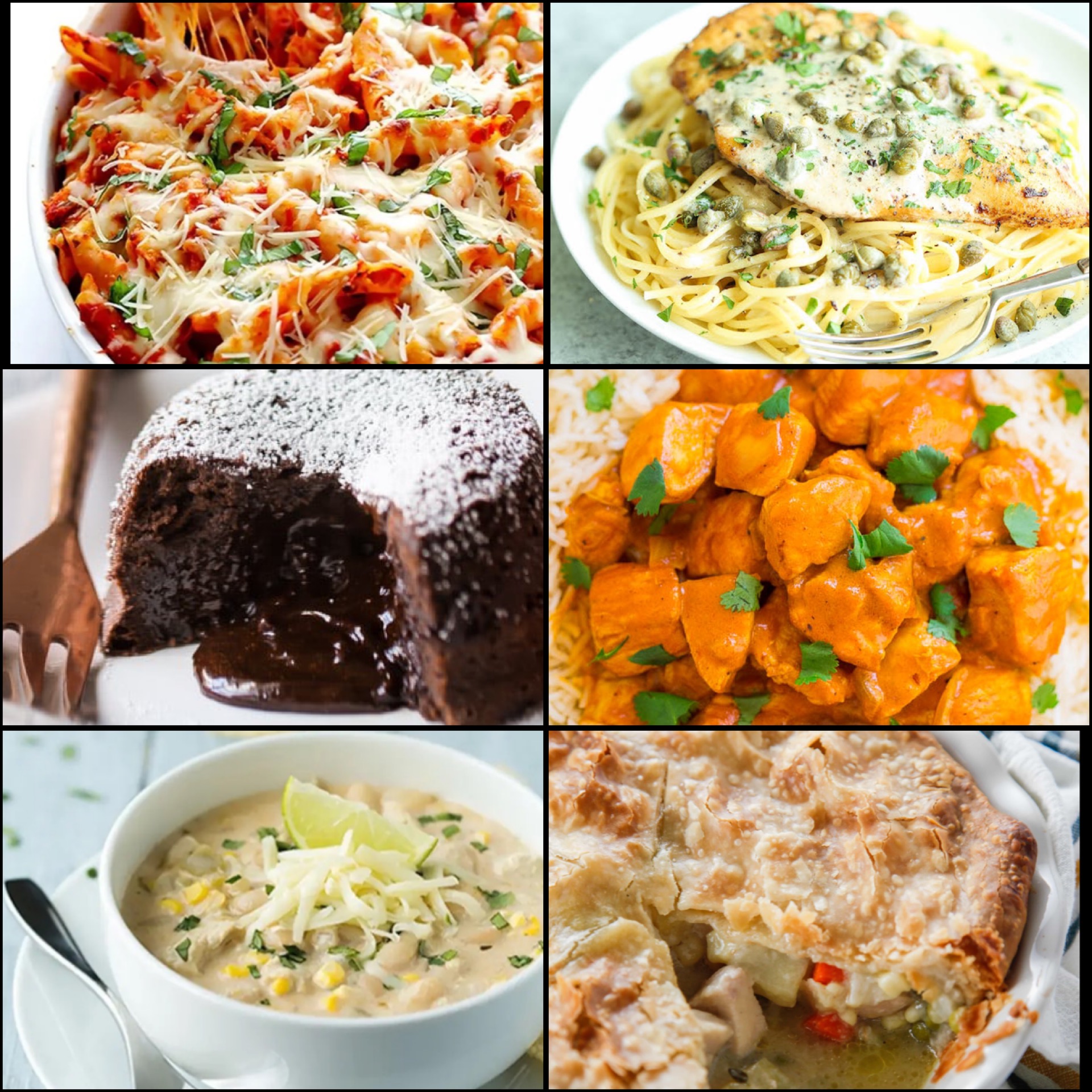 The air has a chill these January days but there are plnety of ways to warm up! From fleece blankets and hot cocoa to fuzzy slippers and scarves this is the season to cozy up! BUT we're sure fans of comfort food as the top way to stay warm this month (and all year long!). From pastas and soups to delicious desserts, we've got some incredible recipes for you to try, ASAP!
After you get your fill of these tasty dishes, enjoy making some artwork that give off major winter vibes, too! We're offeirng some amazing classes with some winter landscapes, snowmen, and snowy barns. Check out our calendar at the bottom of the page to see all that's coming up!
Easy Chicken Pot Pie
Chicken Pot Pie is a classic comfort food for a reason: It's darn delicious. Creamy, warm, flaky, and filling… Yes, please!
https://www....assic-dinner/
Lemon Chicken Piccata
You won't believe how quick and simple this is with ingredients you already have on hand! Serve with pasta and you're set!
https://damn...cken-piccata/
Beef Stew
This classic stew belongs on your winter recipe lineup.
https://www....-stew-recipe/
Chicken Parmesan Baked Ziti
The only thing better than chicken parmesan or baked ziti is not having to decide between the two. This is comfort food at its finest.
https://www....-ziti-recipe/
Indian Butter Chicken
This easy, on-pot recipe for a classic Indian favorite is juicy, buttery, & simmered in a CREAMY tomato-based sauce! Next time you're craving Indian food, you can make it yourself in 30 minutes!!
https://www....tter-chicken/
Roasted Carrot and Ginger Soup
This Roasted Carrot Soup is healthy, vegan, gluten free, and loaded with roasted carrots, onion, garlic, ginger, and coconut milk! Easy and delicious!
https://show...-soup-recipe/
Best-Ever Buffalo Mac & Cheese
You can't go wrong with ranch dressing, buffalo sauce, bacon, and CHEESE.
https://www....heese-recipe/
White Chicken Chili
Flavorful White Chicken Chili made with hearty beans, tender chicken, and a rich and creamy broth. It's a great alternative to traditional beef chili and makes for a super satisfying dinner!
https://www....hicken-chili/
Beef Stroganoff
Super rich flavors perfect for a chilly evening.
https://www....anoff-recipe/
Molten Lava Cakes
Requiring only six ingredients, most of which you probably have lying around anyway, it produces tasty results with minimal effort.
https://www....ocolate-cake/
Chai Mug Cake
This Chai Mug Cake! It's sugar and spice, and everything nice.
https://www....hai-mug-cake/
Easy Chocolate Hot Cross Bun Bread and Butter Pudding
This chocolate hot cross bun bread and butter pudding is an Easter tradition in the Hoskins Hens household.
https://www....cipe/x7lvneki
Enjoy all that this time of year has to offer we hope you'll keep our virtual classes (and take home kits) in mind as a great way to spend time, too. We're always here to help out with anything you need, including any questions you may have. Thank you all so much for being there for our small Federal Way business and we can't wait to see your smiling faces back in the studio again in the new year!
Stay safe, stay heathy, and continue to support your small local buinesses in the King County area… and all over Washington State!
Happy New Year!
Share View Our Calendar and Join A Class! | More Comforting Recipes