Cool off this some Fruit and Wine Sorbet!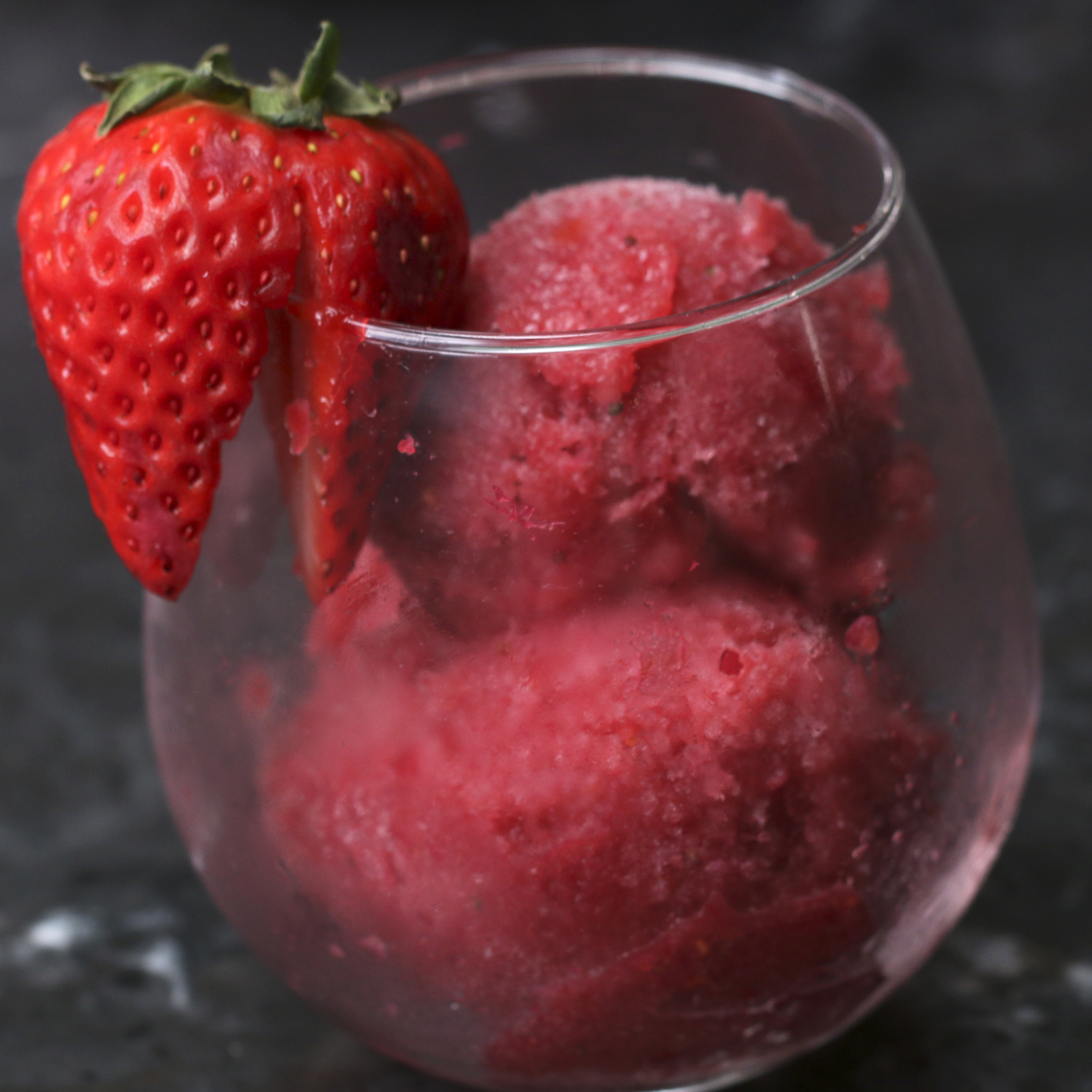 Summer is coming in hot! And what better way to cool off then with this fun adult treat! Take a big scoop (or more!) of this sweet and refreshing Fruit and Wine Sorbet! Not only is it delicious, but also super easy to make! What more can you ask for right?! Fruit and wine sorbet is a fun twist to your regular ice cream in the sun and it's the perfect way to cool off this summer. Give it a try, recipe below!
Ingredients
for 8 servings
1 cup (165 g) strawberry, cut in half, stems removed
1 cup (165 g) pineapple, cut into small pieces
½ cup (55 g) blackberry
½ cup (65 g) raspberry
½ cup (55 g) mango, cut into small pieces
1 ½ cups (355 mL) white wine
SIMPLE SYRUP
1 cup (235 mL) water
1 cup (200 g) sugar, dissolved
Preparation
Make the simple syrup by dissolving one cup of sugar into one cup of water.
Blend strawberries, pineapple, blackberries, raspberries, mango, wine, and simple syrup until well combined (you may have to do this in two batches).
Pour mixture into a 9×9 inch (23x23 cm) glass pan, cover with plastic wrap, and freeze overnight.
Scoop and serve with fresh strawberry (optional).
Enjoy!
Want to know another fun way to cool off this summer? Try Pinot's! We have plenty of drinks to cool off with and while doing that, get to spend some time painting as well! It's the perfect way to spend your summer. Drink, paint, and having fun!
For example!...Sign up for our upcoming luau party and celebrate summer with some cool drinks, apps, games, and painting of course! This Friday the 22nd at 6:30pm
https://www..../event/244830
Or sign up to any other event coming up this June or July. It's a perfect way to spend some time with loved ones and friends! Who ever you go with, make sure to add Pinot's Palette to one of your to-do's this summer and visit our Elmhurst location for a perfect night!
Check out our full event calendar right here!
https://www....mhurst/events